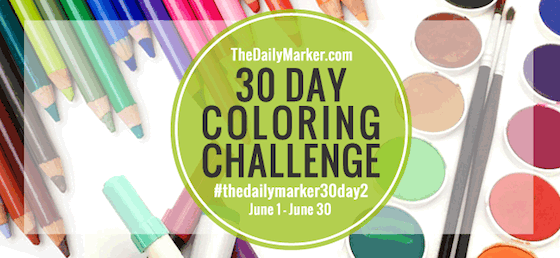 Hello Friends! Welcome to DAY ONE of the 30 Day Coloring Challenge!! #thedailymarker30day2
Let the coloring begin. I am so happy to see you again and a warm welcome to our new friends that have joined us for the 2nd  30 Day Coloring Challenge. Hopefully I will keep you motivated with some new techniques or different ways to look at your coloring. Either way we will have fun!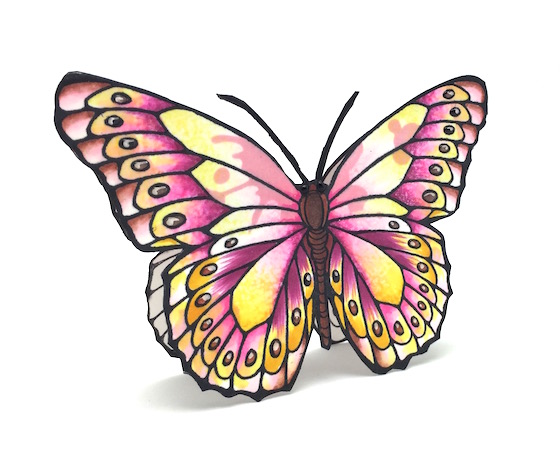 Let's start Day One with a video, some Copic coloring and a shaped card. I am absolutely in love with these " Pen &  Pattern Butterfly" set and I will be using them again sooo if you want them don't delay. (They make the best shaped cards & are easy to color with any medium!)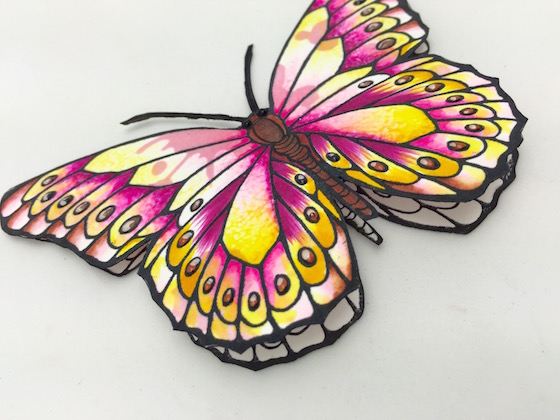 Once my butterfly was finished I decided to add  Worn Lipstick ink with Tim Holtz's layering stencil called "Splatter" . I admit it was a little scary adding a stencil to a completed project but, it was worth it. I like what the Splatter stencil added to the center of my butterfly.
CLICK HERE TO SEE PART 1  IN HD. The videos were divided up into two parts. Video 1. is the coloring only and Video 2. is the finishing touches including adding the stencil.
CLICK HERE TO SEE PART 2 IN HD.
Enamel Accents adds that finishing touch to the eyes and glossy accents to the dots on the butterfly. Just score the tips of the wings and your have yourself a shaped card.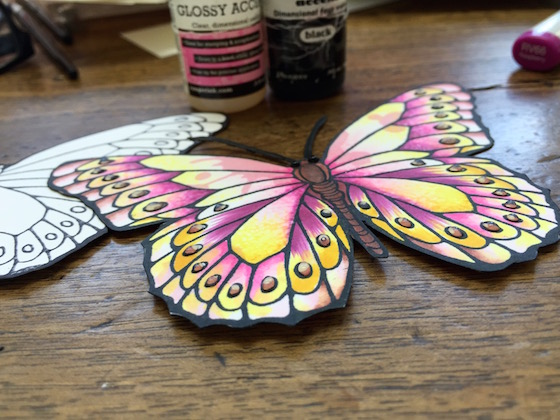 Click here to read more about the 30 Day Coloring Challenge Looking for Inlinkz? You will find it at the end of todays post. TOMORROW there will be a blog hop with some surprises. Stay tuned! See you tomorrow. Hugs, Kathy
CARD SUPPLIES AND LINKS: Click on any of the links below.
I will be on the look out for you all using this graphic and an occasional prize will be issued for sharing on Face Book or on your blog when you do.