Hello Friends, How are you today? I can't believe that we are getting close to the end *gasp! Many of you have expressed how much you are enjoying the challenge and I am seriously thinking of hosting it again.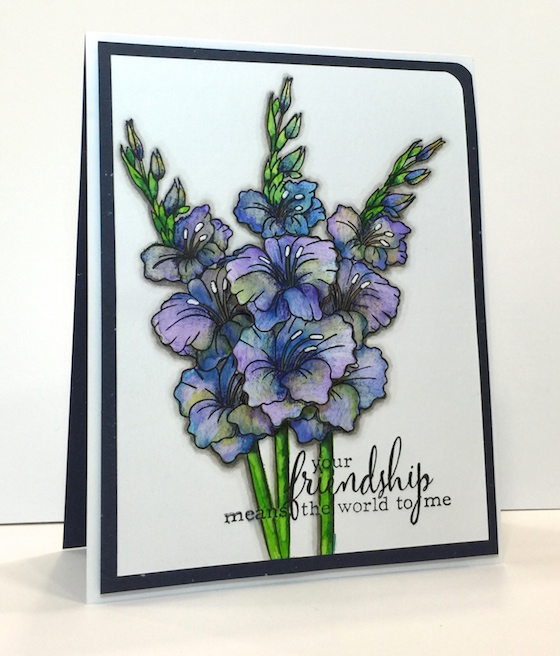 This weekend I am a lucky enough to get away and craft with some friends. Being with crafty friends is so inspiring and fills your heart. The icing on the cake is trying out supplies that you don't have. I was able to get to know the owner of Clearly Besotted. She's such a doll and so delightful. You can imagine that I fell in love with her flower stamps set called, "Friends Forever" .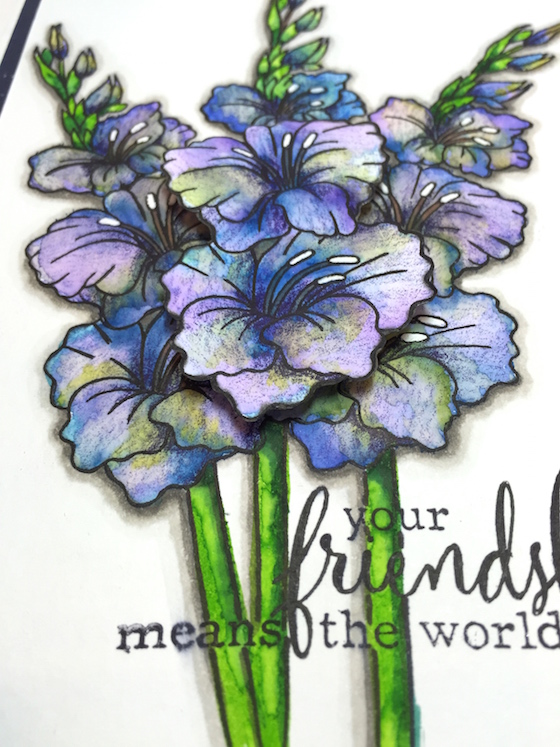 The Spetrum Aqua markers (watercolor) are so easy to use and have nice variety of colors. I wanted to add more depth to my petals so I used a colored pencil to add a few highlights and a wash of light color over the entire petal. (with a very light hand)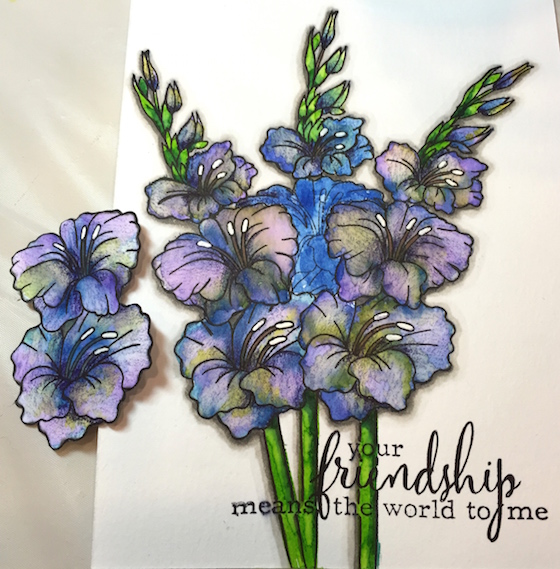 There is a die cut for this stamp set but, it was easy enough to cut two of the blooms so that I could pop them on my card with some foam tape.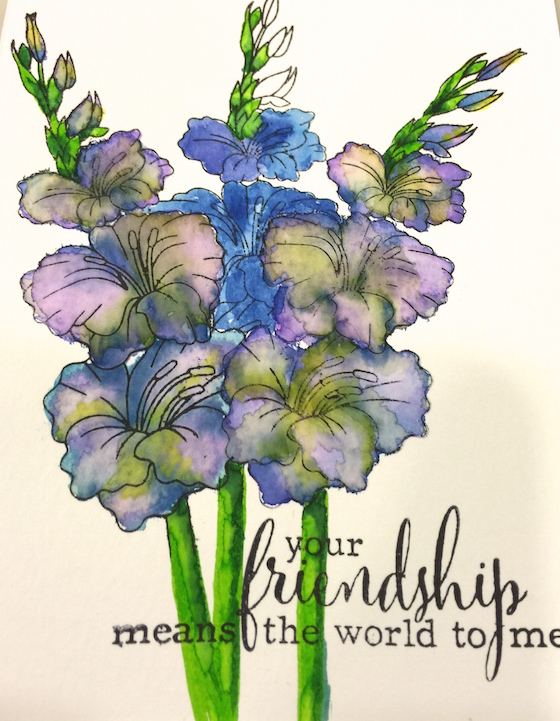 This is what my flowers looked like before I added the accents and outlined the image with this marker. If you get a minute please let me know your thoughts another coloring challenge. Have a great day and see you tomorrow. 🙂
CARDS SUPPLIES AND LINKS: Click on any of the thumbnails below.