Hello Friends! How are you? It sounds like many of you are feeling relaxed and enjoying the freeing feeling of just coloring. I can't tell you how happy that makes me feel. 🙂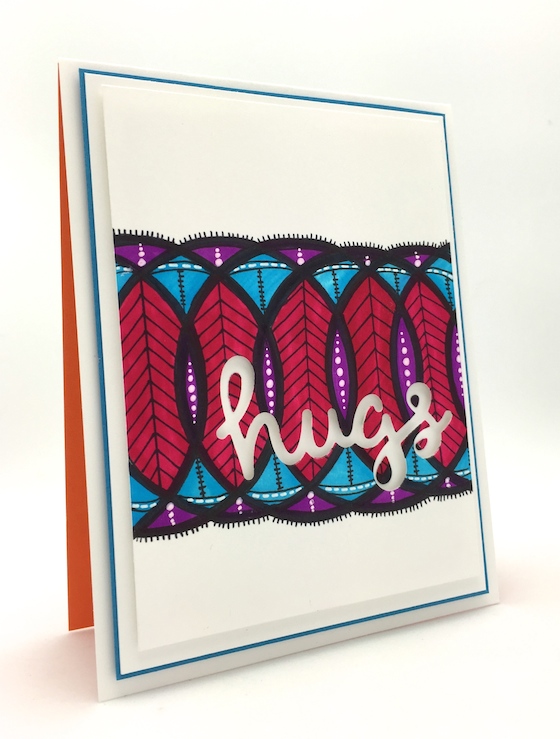 Thanks to you all for your participation for Day 1. I am blown away, so excited and just a little overwhelmed lol. I am working hard to comment on each of your entries on Instagram and at the InLinkz tool on my blog.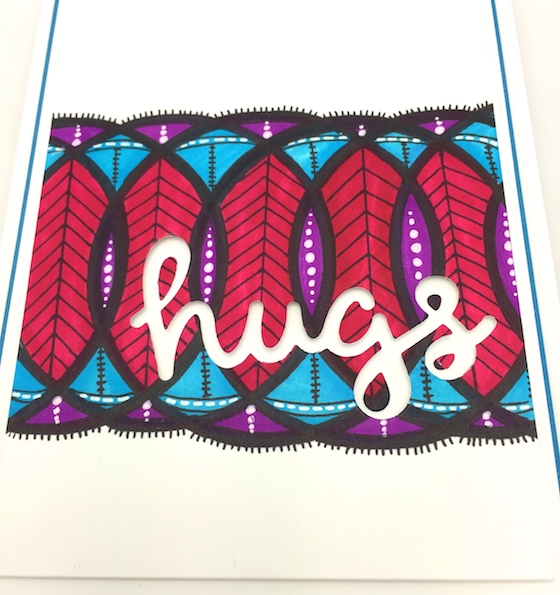 I really wanted to share the process of creating this card without any stamps. So I have a raw video for you. Don't you just love the scripty font on the hugs die cut? I used this glue pen to glue the tiny bits in between the letters.
To watch the video in HD click here. Let me know if you like these raw videos and if you do I can make them faster and bring you more content.
To share your coloring/projects for Day 2. click here and scroll down for the InLinkz too. Have a great day and I am proud of you guys for taking a little time for you to take this challenge with me.
THE WINNER for the Simon Says Stamp Card Kit as seen in this post is Tita M.
THE WINNER for the YouTube subscribers goodies from this post is Jamie Green.
Thank You all for your patience… I was a tiny bit late announcing the winners and a SUPER BIG congrats to the winners. Stay tuned because I have some awesome giveaways coming up. Does 10 full ink pads get you excited? I know it makes me happy. Ok off to see your work. See you tomorrow. Hugs, Kathy
CARD SUPPLIES AND LINKS :