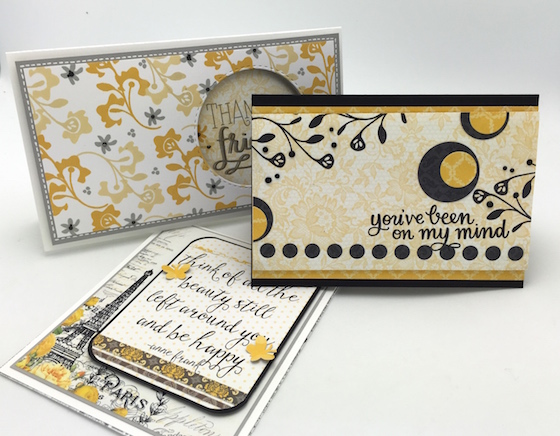 Hello ….hello! Friends, How are you? I hope you are experiencing some sunshine and not to much snow in your part of the world today. I have a ray of light for you…..Simons March Card Kit is up for grabs. More info on the GIVEAWAY at the bottom of my post

This kit is my all time favorite…the papers, the stamps, THE DIE CUT, the liquid pearls!! Shall I say more?  Let's get started with the THREE cards I created with this delightful card kit.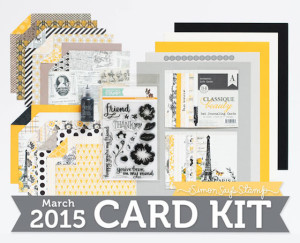 The kits are always pack a punch inside…a wow factor for me. For example, this kit it's a full bottle of liquid pearls and a die cut in addition to beautiful papers and a full size stamp set! The kits continue to be such a great value as well for $24.95 a pop (for subscribers). This might sound like a sales pitch but, it's not. I truly feel this way about the card kits. 🙂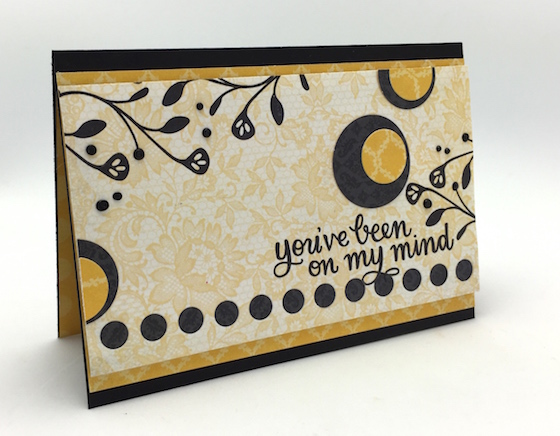 Stamping on patterned paper is something that I usually forget to do but, it's F.U.N.! The die cut that's included in the kit lines the bottom detail of the card above. The circles are just random sizes from some punches.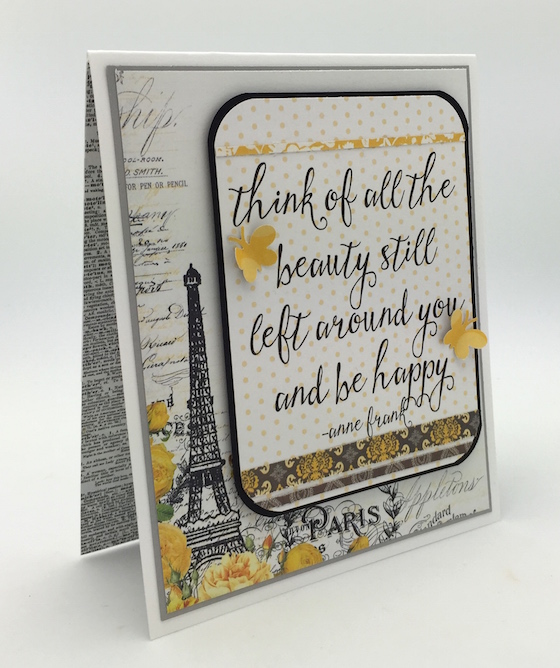 The set of journaling cards in the kit make it super fast to create some quick cards to have on hand. Before I backed the "journaling card" with some black cardstock I used some small scraps from my previous cards to add some contrasting colors. Then I rounded the corners to finish it off, added some foam tape to pop the journaling card.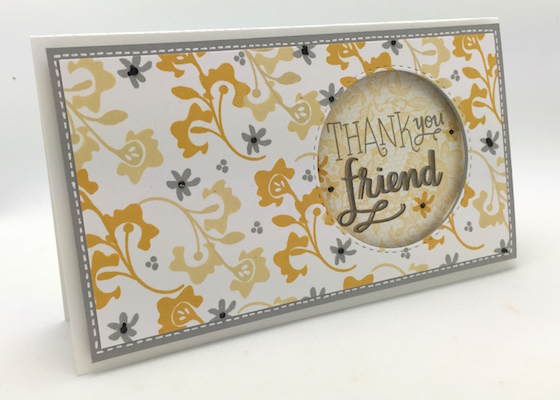 Stamping a background & creating a pattern is always fun to me. LOVE the flowers in the stamp set and found them so easy to use for my pattern. Combined some Simon inks and used the liquid pearls in the centers of the flowers.
GIVEAWAY: All you need to do is leave me a comment and tell me what season  you are excited for! I will draw a random winner at midnight March 1st and will announce the winner Monday March 2nd.
CARD SUPPLIES AND LINKS: click on any of the links below