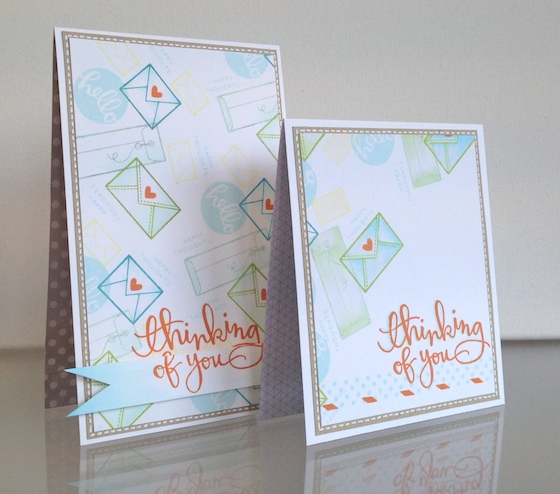 Hello Friends!! How are YOU? I feel like it has been forever since my last post *gasp*… way to much time in the kitchen and not enough time in the studio. With that said it's always  a great part of the day when Simon Says Stamps newest card kit shows up on my door step and I count down the hours until I can play with the kit. If you know me … you know that I love to stamp a background. For this background I stamped one sheet of paper and created two cards with the same stamped background.
Before we get started here's the kit in all of it's delicious glory (I can't wait to finish a card set that I'm working on)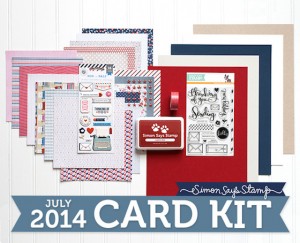 Every month I am lucky enough to be able to give a card kit away to one of my blog readers! Thank YOU Simon! Today I bring you Simon Says Stamp July card kit! I have one of these kits to GIVEAWAY to one of you! Just leave me a comment and I will pick a random winner on July 1st.  (if you have ordered the kit & win you will be credited for the amount of the kit)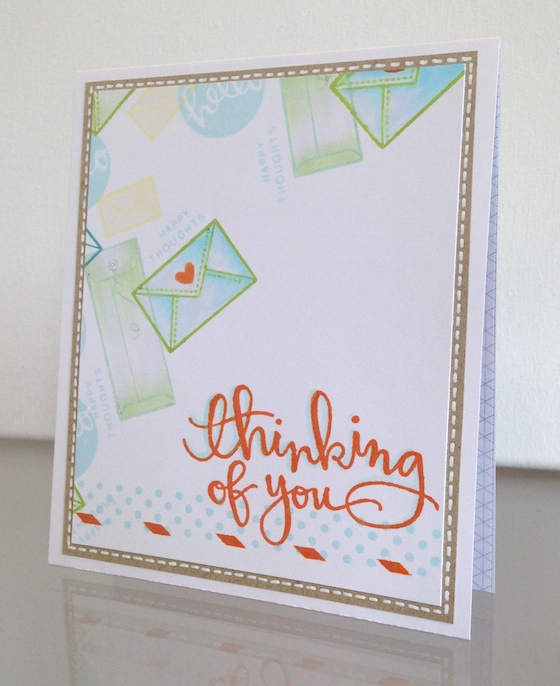 The stamp set called, "Sending Happy Thoughts" is such a fun stamp set …. and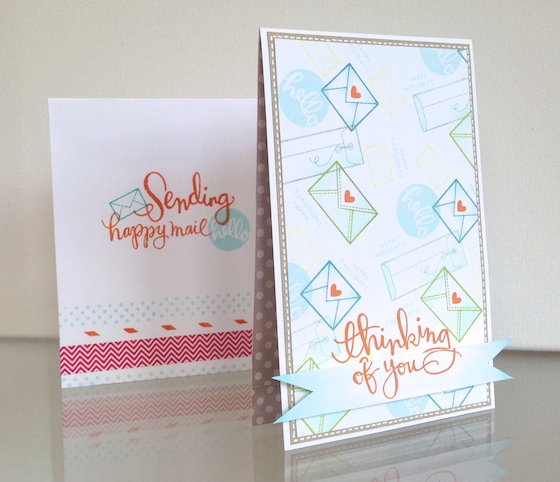 ….  and it's a great way to decorate envelopes quick and easy. You can see my envelope in the background.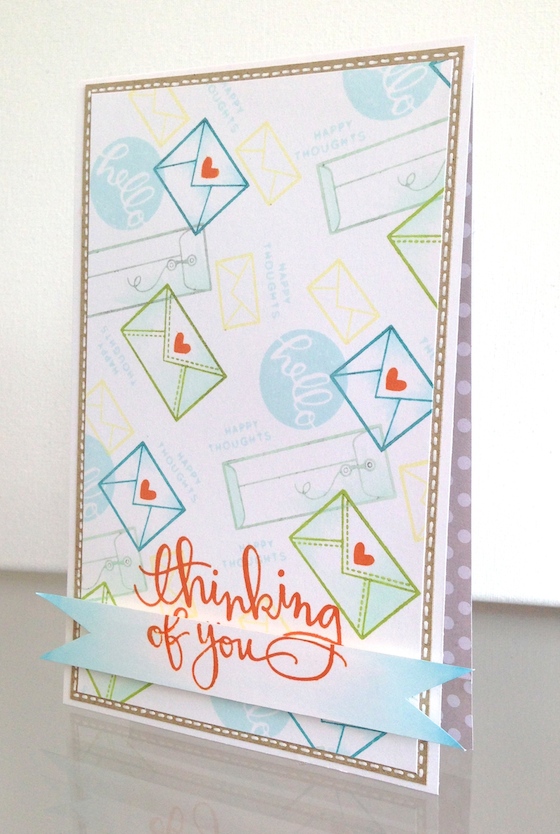 The card kit lends itself to mostly beautiful patriotic colors but, I wanted to use it with a twist for my first post with this kit.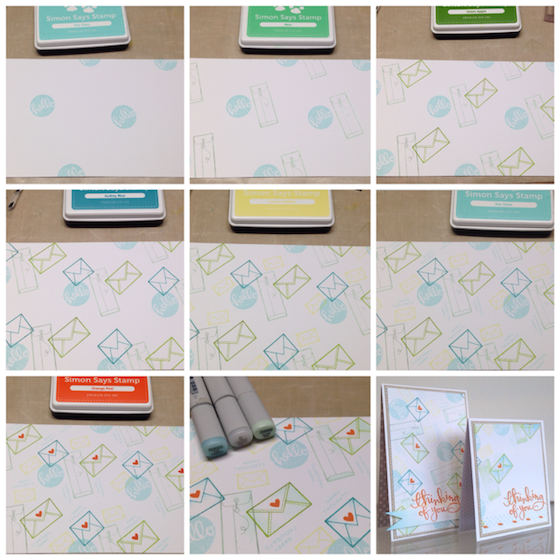 The way I stamped the background is pretty self explanatory. The inks I used are listed at the bottom of the post. When the ink dried I added a little shading of aCopic marker  on the envelopes. After layering my card I used a gel pen for some faux stitching.
If you are waiting for that video I haven't forgotten. Have a great week and thanks for your patience and your visit. Hugs, Kathy
CARD SUPPLIES AND LINKS: click on any of the thumbnails below