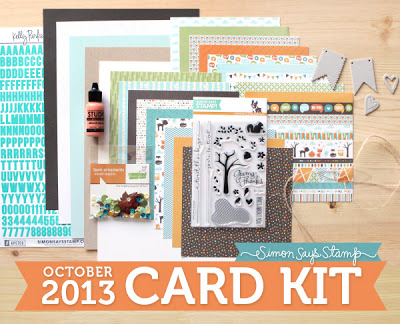 Hello Friends, Anything new in your neck of the woods? Have you seen any of the leaves change color yet? Why wait for that when you can stamp some fall foliage with this awesome stamp set that's included in the October Card Kit (also available separately). Octobers Card Kit has the wonderful surprise elements in the kit that I am always talking about PLUS these NEW Lawn Fawns papers & gorgeous sequin pack.
Click here to see my other fall tree card. 
Click here if you have questions about the Card Kit or if you want to subscribe. Click here to order.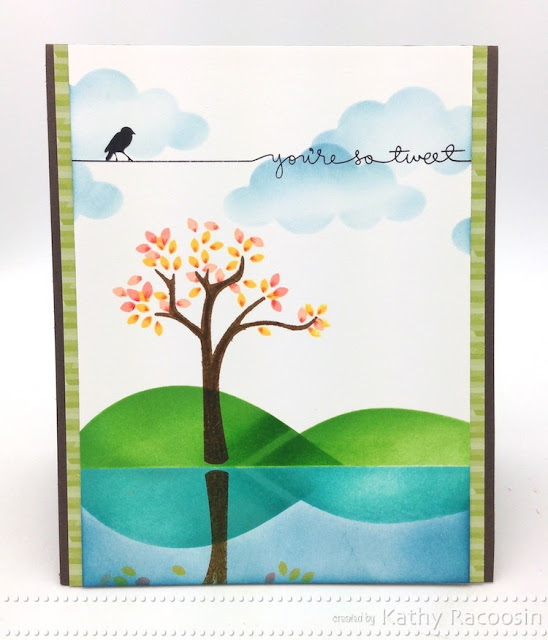 I love the versatility of "Giving Thanks" and I look forward to creating a naked tree in the snow for winter or a bright green tree in the spring etc. 🙂
Below is a mini tutorial to create a bright day with the mountains reflecting in some crystal clear water.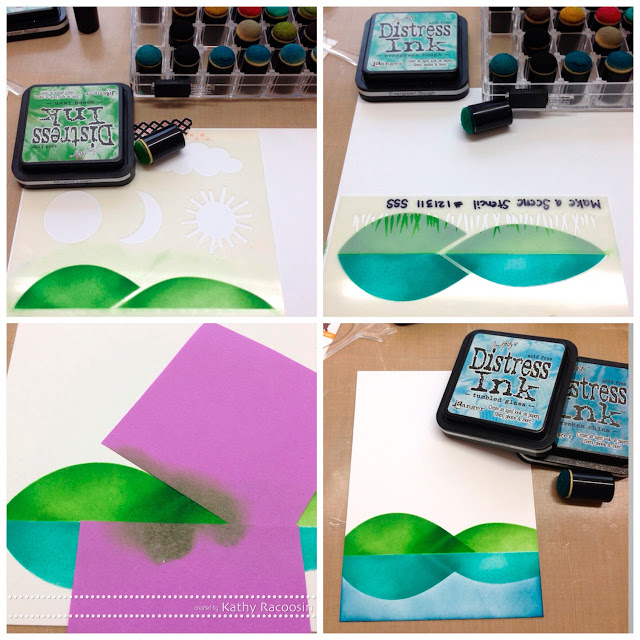 Photo 2: FLIP the stencil to create a reflection in the water using the dauber with two different blue distress inks.  
Photo 3: Use some sticky notes or this stencil to fill in the gap between the hills and the water. 
 Photo 4: Add a little more distress ink in the corners. Stamp the tree & leaves. Use this same stencil to create the clouds. 
Let me know if you have any questions…please send me an email so I can help you. Have a great day! Hugs, Kathy
P.S. Last chance for Oct. Card Kit Giveaway here? Sorry just checking 🙂