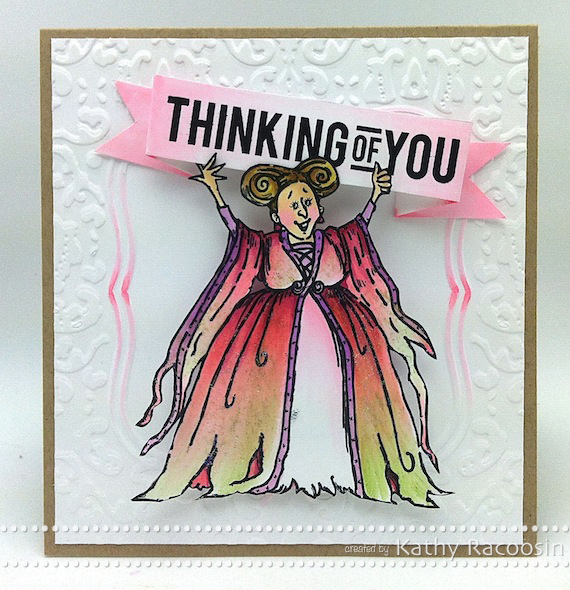 Hello Friends, Just a quick share. Last week I used this witch for a Halloween card and wanted to turn her into a fairy instead. (scroll down to see the Halloween card with the same image). Use this ultra thin marker to make eyelashes to give her some softness like fairies have.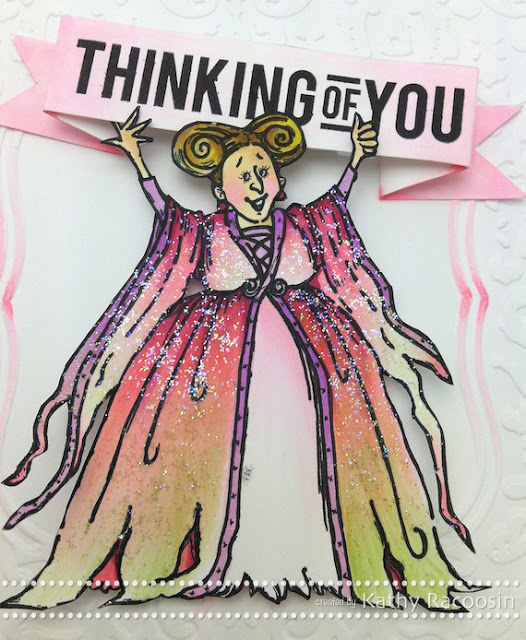 A big lesson with this card. I alway apply the stickles with a brush but, ALWAYS CLEAN YOUR BRUSH BEFORE USE TO MAKE SURE IT'S CLEAN. See all the green on her dress?? Well it's NOT supposed to be there. Boo!! Some fairies wear green so I wasn't going to throw her way.
I used
this
folded banner &
this
coordinating sentiment from Simon Say's Stamp. I LOVE the embossed background from Spellbinders called
"Framed Labels One"
. I added a little bit of Copic marker highlights on the embossing.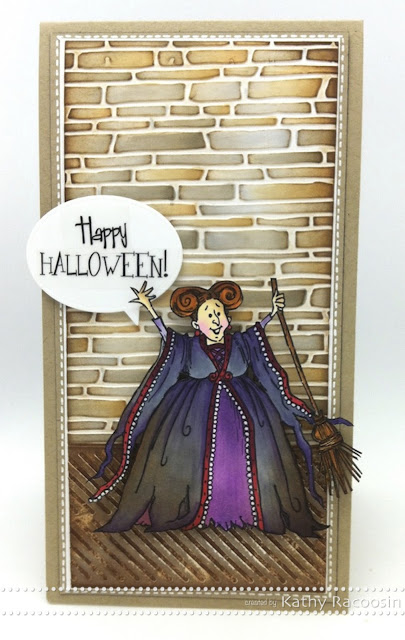 This
witch created for 
Simon Says Stamp's blog 
and I thought I would post all of the details here today because there are a few extra photos in my tutorial that was NOT on Simon's blog.  When I tell you I had a blast creating this card that's an understatement.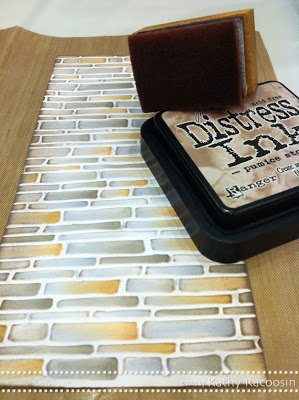 I love the deep embossing when I use the Spellbinders embossing folders. Did you know that they are reversible? This brick "folder" is perfect for so many backgrounds. It's super easy to color with any neutral alcohol markers. I used some warm and cool greys, a few beiges and a yellowish color. Don't worry about blending because you will add some distress ink with Pumice Stone to add highlights to the wall.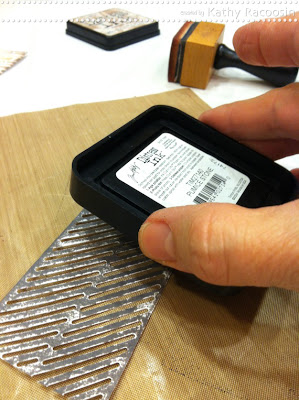 This
air vent die from SSS is so versatile and perfect for my foreground. To add quick color and texture stamp directly on top of the paper with the ink pad.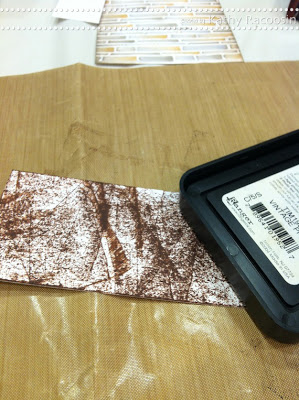 I wanted a darker color under the air vent die. Stamp with Vintage Photo directly onto the paper strip again.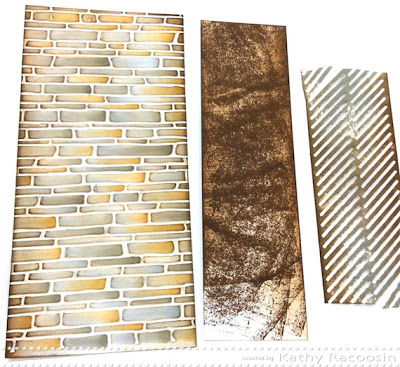 Add some distress ink with Vintage Photo to all of the layers on the edges with the distressing tool .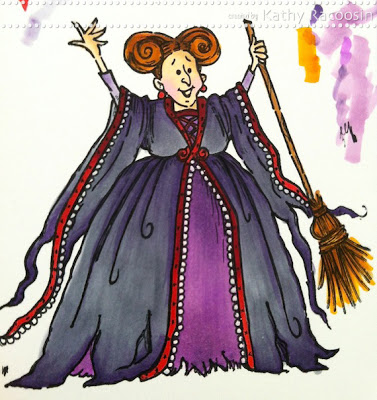 Cut out the image and add some distress ink to Penny Black's witch called "Hocus Pocus" to make her more "witchy". I also added some white pen detail alongside the red trip on her dress and sleeves.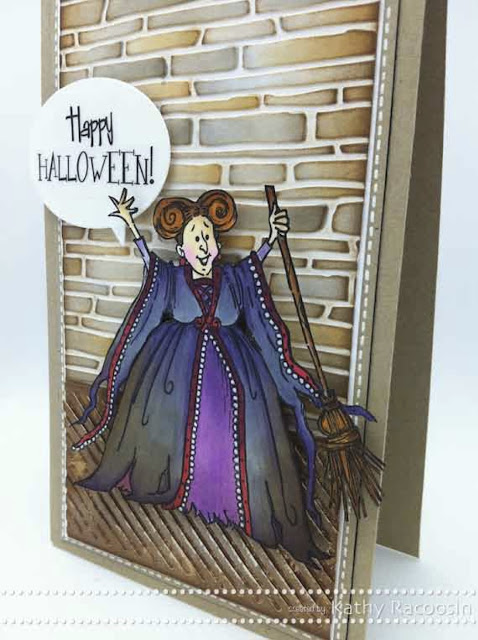 The sentiment was from SRM stickers. I love how you can cut the words to fit your needs. These talk bubbles from SSS are the perfect size for my cards. I suggest when die cutting always cut extra to have on hand. Off of topic here…Have you refilled your Memento Ink Pad lately. It makes a huge difference you will be amazed and it's super easy. All you need is this. Thanks for your visit today and I hope you are good. Hugs, Kathy