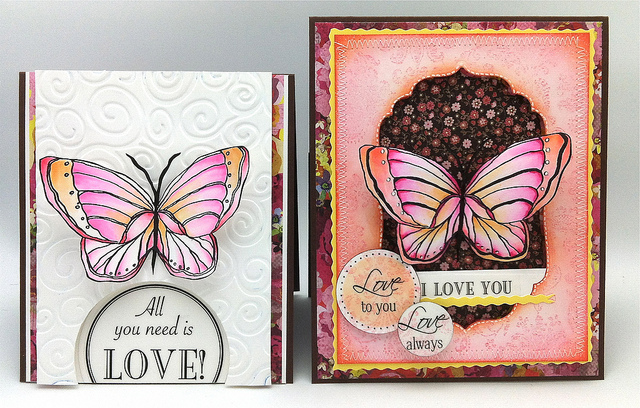 Hello Friends, How are you? I am finding that I just can't keep up with the weeks passing so quickly. I did find some time to make another video about water coloring with Tombow watercolor markers & my favorite Penny Black butterfly . I feel like I have more control with a Blender pen & Tombow's blender pen rather than with a paint brush. I created the video especially for
Simon Says Stamp
and I hope you find it useful.
If you want to suscribe to my UTube channel click here and you will get to view my videos before I share them on my blog. Have you checked out my blog candy?? If not click here. Three days left before the winner is randomly chosen.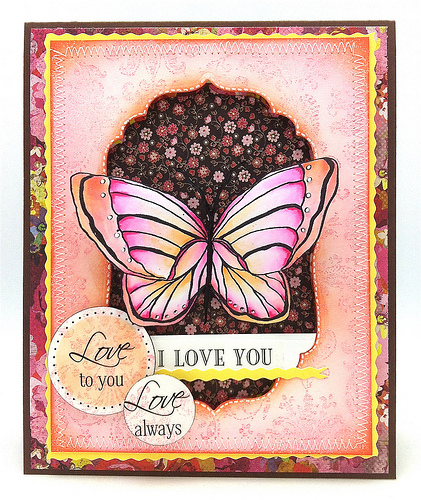 These papers are so delicious and look so beautiful with the Tombow colors. The first layer was stamped and distressed. (You will find the colors I used at the bottom of the post in the supply list.) I love to layer these sentiments from SRM stickers. To layer sentiments at varying heights I like to use to different kinds of pop dots. This and this and I guarantee that you will use both.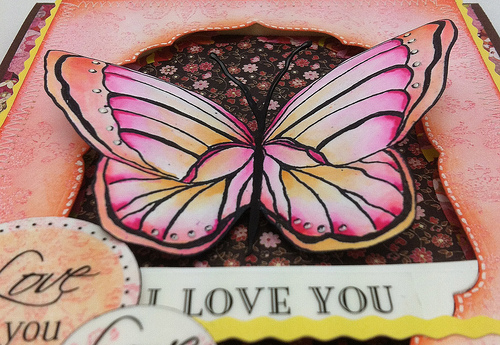 I have created so many cards using Tombow's water color markers. If you would like to see a few of them click here, here, here & here.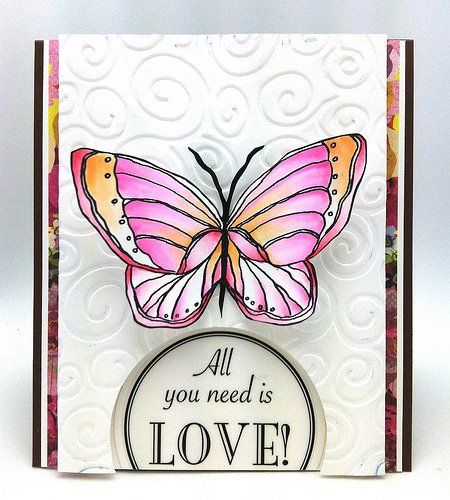 Just to remind you that each post will have a simpler version of my first card and this is my simple. When I colored this butterfly it was much faster because I did less shading on this butterfly than the the first butterfly (and what you see in the video). Do you like how the sentiment pops on this card?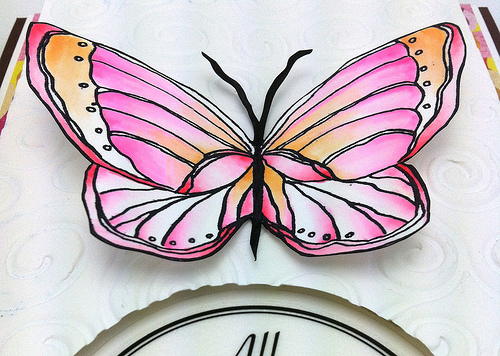 I always trace over the antenna's lines to thicken them that way they are much easier to cut out.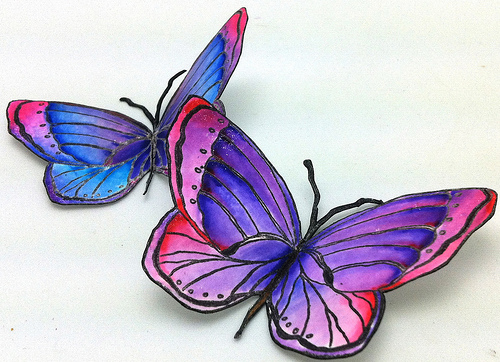 These butterflies have a spot in the video too. For these babies I embossed the images on water color paper. In the video I explain that I would rather use this paper. I just like the look better for some reason. BUT, you need to be more careful so I caution you 🙂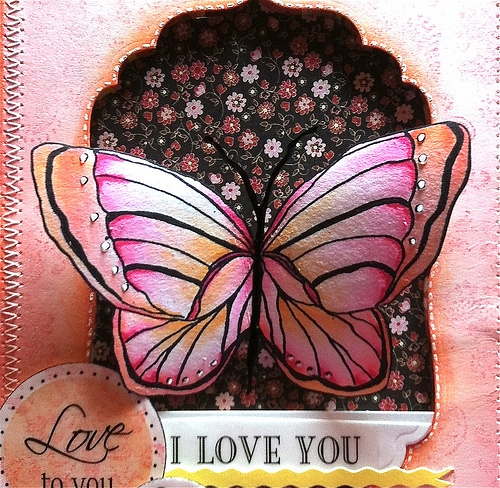 If you are careful and don't over saturate your paper you get this look …the look that I like. It looks like the paper is ready to pill (ball up) It's sort of a velvety, slightly nubby texture rather than the smooth texture that the paper has. Do you think I am crazy?? If you try this please send me a link to your card because I would love to see it 🙂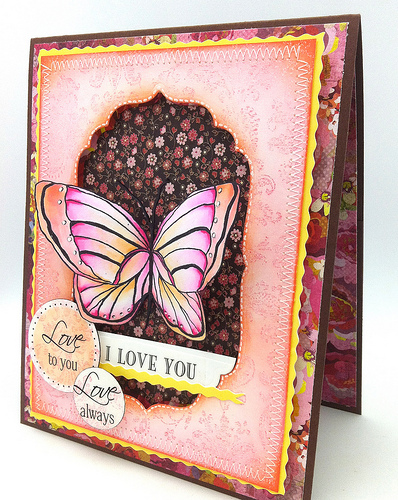 Just had to share this angle so you can see the pretty floral Basic Grey paper inside. Such an elegant 6×6 paper pack. Have a happy weekend and thanks for popping in. Hugs, Kathy

CARD SUPPLIES: (click on any photo to see more info)