Hello Friends, Just a quick post that I just had to share…… I am so excited with these new stamps that Penny Black just released. Have you seen them??? I just heard that they are in stock…wah hooo!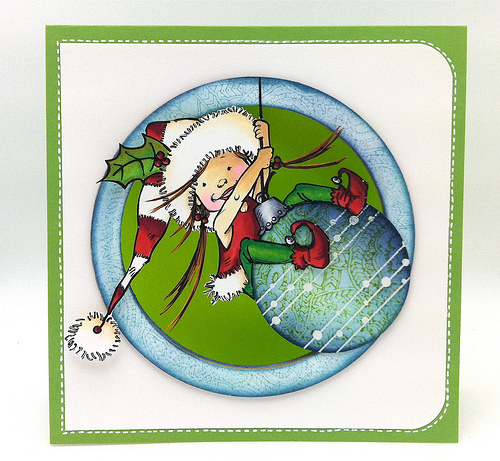 Love the movement on these elves….yes there are TWO!! This one was colored with Copic markers and two background stamps were used on the ornament . I embossed this one called "Circles & Lines" with white embossing powder. After stamping I distressed the ornament. The round frame was created with Spellbinder's circles so I could float the elf.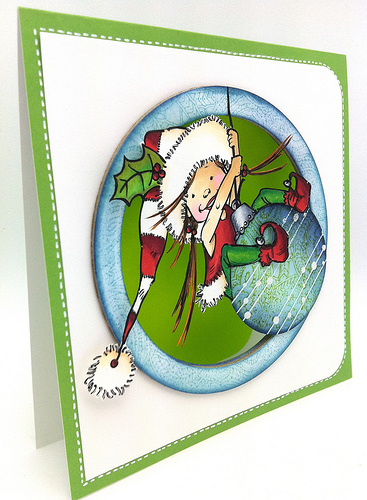 These are the NEW six stamps that were just released last week when I was away. The elves and the houses are from a new & very talented artist to Penny Black and her name is MO …. I mentioned her last week in this post. Here is her blog so you can see lots of her other beautiful digital images for sale.
NEWLY RELEASED STAMPS: