Hello Friends, I hope you are having a great weekend!! ?? Anything exciting?? I have great news to share with you after my card!!! I was inspired by Judy's card she made months ago and she recently just created another beautiful great card.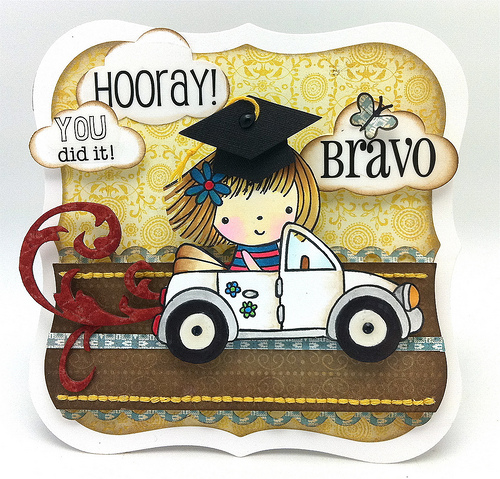 A friends daughter graduated from medical school so I thought lots of sentiments would be appropriate. I am enjoying using this 6×6 paper in case you are noticing it a lot.
I forgot to mention that Simon Says Stamp now carries SRM Stickers!! Yippee ..now you can get out that $5.00 coupon code and take advantage of Simon Says great shipping prices.IF YOU CONTINUE READING YOU CAN SEE HOW TO WIN A $30.00 GIFT CERTIFICATE!!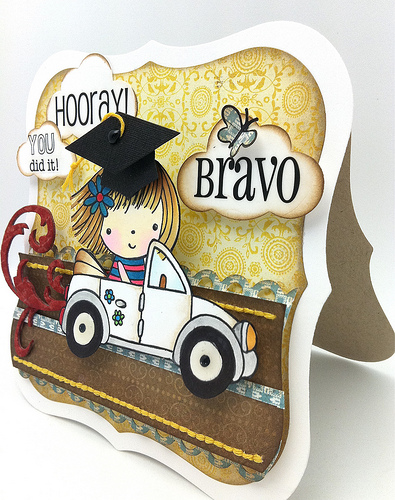 I love adding stitching and love using this to poke my holes.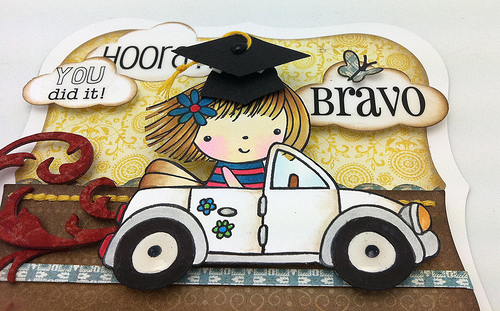 I know that many have you noticed the way I link the supplies that I use in my projects that you see below every one of my posts? Yes! that's it….those thumbnails… did you ever wonder how I do it? FINALLY InLinkz has gone live and it's the new buzzz in blogland.
This new service called: Link Manager by Inlinkz! It's a tool where you can make a "pool" of all your supplies and then create lists of products just by dragging and dropping. You can't imagine how much time this saves me and it will for you too. Below is a short video by Kristina Werner that will walk you through the tool.
Here is a coupon you can use to register : 4613621. This coupon will let you in for free until December! So go ahead, join and play around & I know you will love using this handy tool. You can also use InLinkz Manager in Flick too!!If you have any questions you will be surprised how fast you get an answer from Inlinkz too. I don't think the genius behind Inlinkz sleeps and he's the nicest guy ever!
If you leave a comment you can win a $30.00 Gift Certificate to SIMON SAYS STAMP COMPLIMENTS OF Inlinkz and Simon Says Stamp!!Winner will be announced on my blog next week so check back. Thanks for stopping. Hugs, Kathy

SUPPLIES: