Hello Friends, How has your week been? Since school has just begun (my DD is a junior this year… it's so surreal) I find it nice to get back into a routine.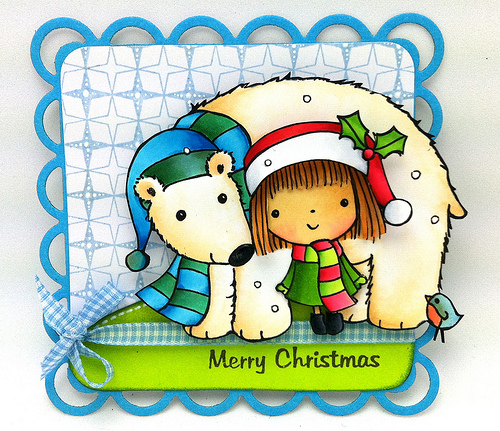 Supplies will be listed below the post.
This week at the PB blog we are sharing our wonderful Mimi images so keep an eye out for my card on Thursday *wink*. Also I have begun to learn the world of editing…videos! So stay tuned for that. If there is something special you might like to see please send me an email request. 🙂


I also want to let you know about a very important cause DIABETES. The ever so talented & the sweetest girl you will meet,Kristina Proffitt,is raising funds in her daughter's name. Caylin was diagnosed with Type 1 Diabetes last March so, Kristina (Caylin's mom) has started "Caylin's Cure" which is their way to raise funds to fight this disease that effects so many lives!  
Kristina is hosting an auction on her blog HERE for 2 pieces of art that were custom designed just for this cause by  Lori of Fresh Picked Whimsy.   
This is one of them.
I am sure Kristina would love it if you could just pop by and say hello. Thank YOU for reading this post and I am always grateful you stop by. I know I say that a lot but, they are more than words….I mean it.
Have a great day! Hugs, Kathy


P.S. I almost forgot!!!!!! The winner of my blog candy is 

A big congrats to you Katie. I will email you shortly. 


Supplies for the card: