Hello Friends, This weekend I was checking out Donna Downey's blog and was feeling inspired by her collages and colorful art work. I had a 10×10 canvas in my closet so I thought I would see what I could create.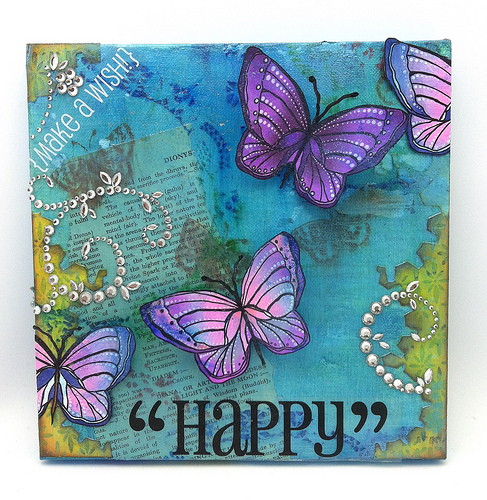 I thought some chipboard lettering might be nice then I decided that my SRM stickers looked better. I liked leaving the dimension for the butterflies instead of chunky lettering. I used this one & this sticker.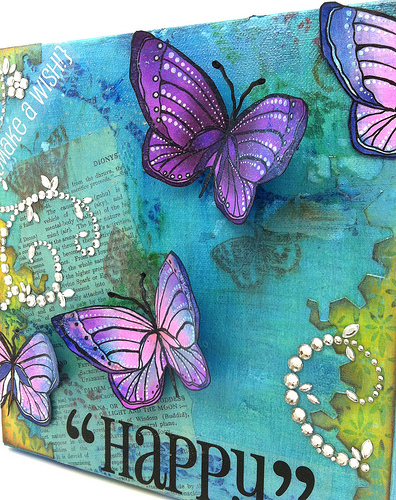 I had previously colored these butterfies from Penny Black with Copics and I used white gel pen accents. I think the gems are Kaiser???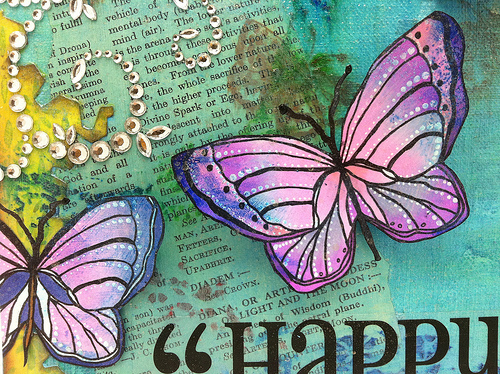 The blue and green gelatos worked awesome on the background. I smeared them directly on the canvas in the corners and blended them with my fingers. Loved the depth of color. I stamped the letter background on the side with Chipped Sapphire?? Notice the doily's? I smeared gelatos into the holes and it looked so pretty but…wait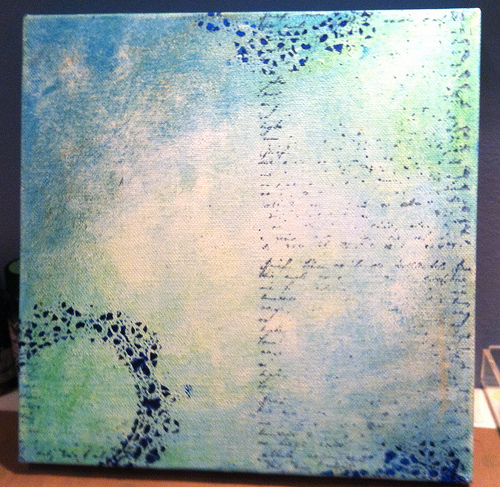 I didn't think that it would smear once I added the gel meduim 🙁
I guess that's what it's all about…discovery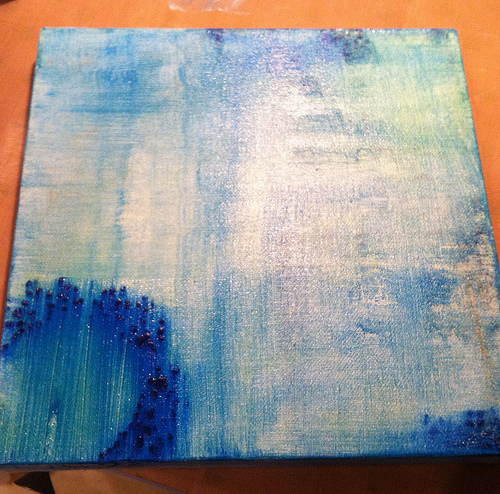 I had these Tim Holtz's cutouts left over from these cards. I added more doily painting and stamped these butterflies with Walnut distress ink after I added a vintage page and the card scraps. I was doing something and some of the paint lifted off so I like that accident. I needed the canvas to blend and look more muted so I painted over the entire thing with blue studio paint and then more gel medium. (see supply list)

I would love to hear what you think. It was fun to do something different and use parts around my craft room to literally throw onto my canvas.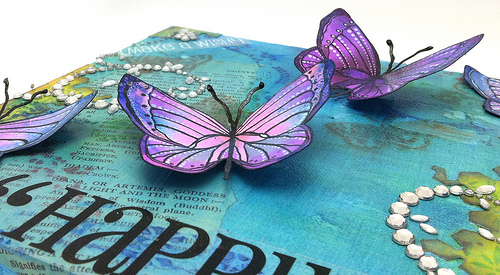 We are taking our son across country this week to move into his first apartment for his second year of college. So exciting! Basically summer is over but, I think we all are ready for more routine in a way.
I can't say it enough but, I am grateful that  you stop in…so thank you again… Hugs, Kathy
How about I leave you with a family photo from this summer??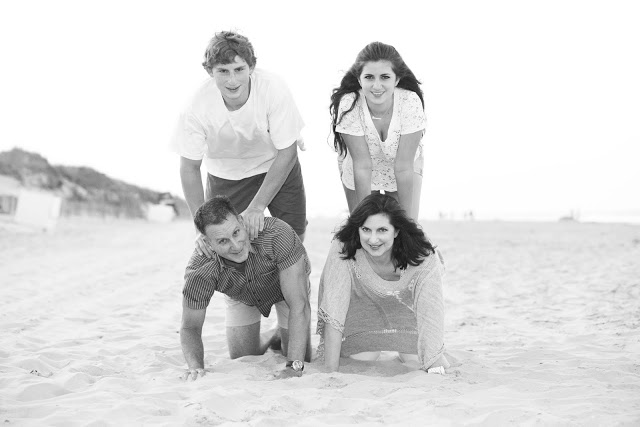 I love taking pyramid photos because they are fun, you get a natural smile and my face always looks thinner..lol
SUPPLIES: