Hello Friends…. how are you this Friday? Today I have a tutorial on the Penny Black blog with watercolor markers. I don't want to pretend that I am an expert with watercolor markers…. this is new territory for me and I am sure that you have may seen this technique around but, I did add a few of my favorite touches.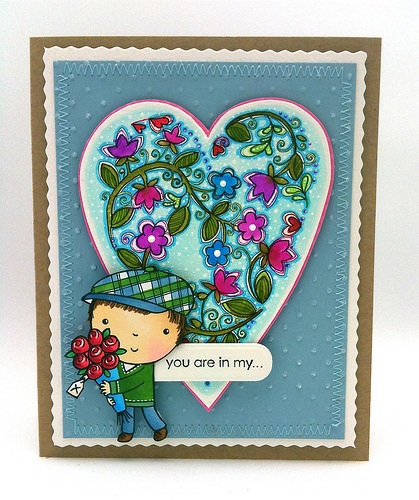 All of these images are part of the new Valentine collection at Penny Black and you can check them out here.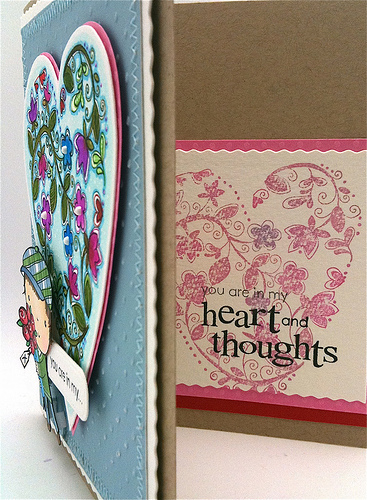 I love this heart. Scroll down for my "broken" heart cards.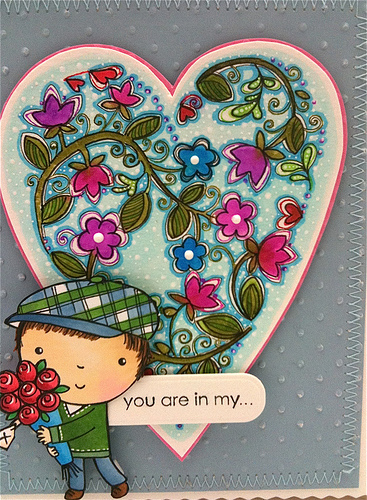 I added lots of fine lines and dot's and I kept coming back when the paper was dry and adding a few touches of color. I love the vibrancy of these Tombo watercolor markers but, any ones will do.

Color the stamp with watercolor markers. Don't worry if the ink from the markers drys on the rubber.
Note: This particular stamp is a sample that's why it's on a acrylic block instead of a woodblock.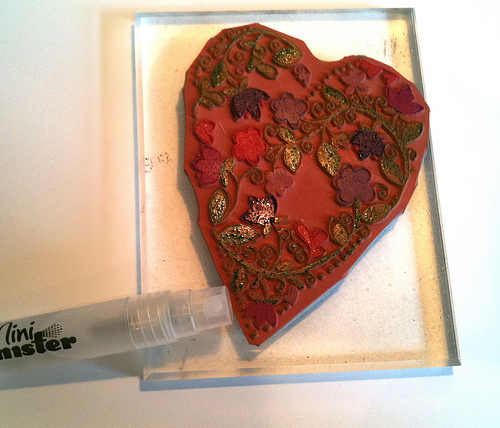 Mist your stamp several times. You might want to practice on a small stamp to test how much water to add to get a nice water colored "stamped" image.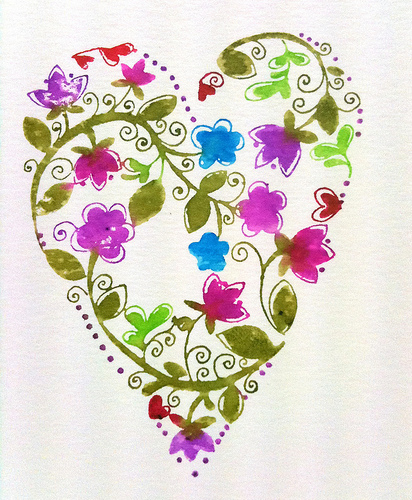 You can fill in colors with a fine tip brush and a tiny bit of water. Make sure to clean your brush between colors. See below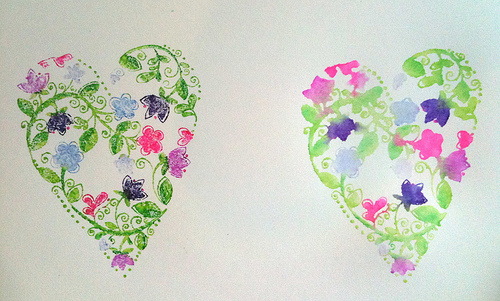 Would you have thrown these away or would you continue to work with them? I am curios 🙂
The heart on the left is an example of not enough misting with the water. I decided to see what the result would be to get a second stamped impression. I didn't think either one was good enough for a card but, I persevered and turned them into my broken heart cards.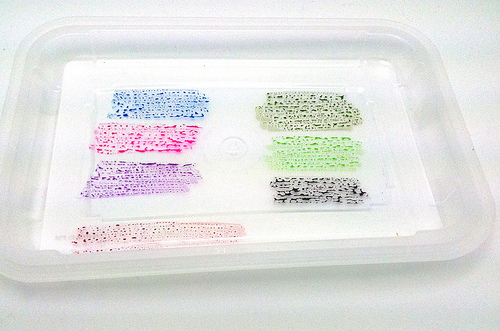 This plastic lid is from the recycle bin and I like how it gave me a large palette to work with. The white paper was taped to the bottom so the colors would show up. Using your fine tip, damp paint brush, lift your color directly from the palette and apply to the image to touch up desired areas or to enhance the color.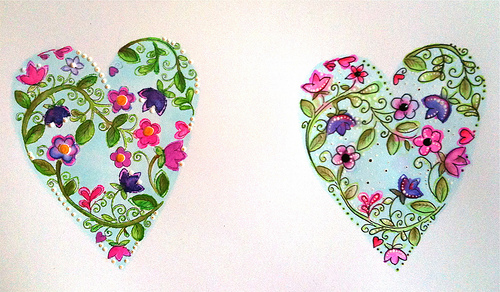 You might notice that a fine tip black marker added some highlights to each image. Each heart has a different fine tip black marker. (the right is a Copic Multiliner 0.05 and the left is a Sharpie "fine" )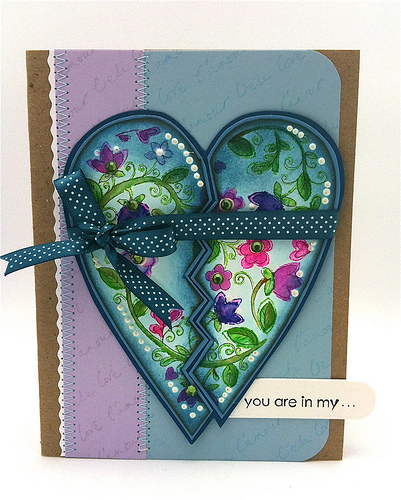 Two friends have had recently had deaths in their families hence the broken hearts. To create a broken heart start at the bottom and lightly draw a zig zag down the middle of the heart with a pencil. (this first one I started at the top so the bottom has a different look.) Use a sponge dauber to add highlights to the hearts edges with distress ink. Mount on paper and cut out again.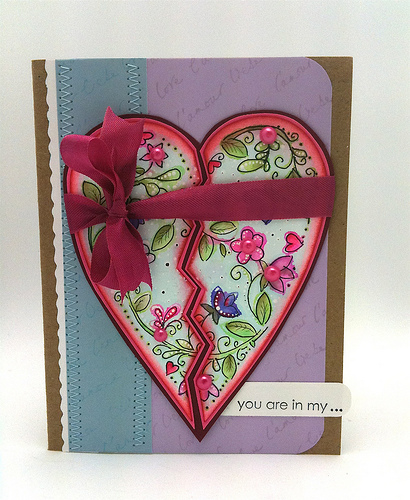 I love the symbolism of the wrapped hear. I find it so difficult to find comforting words to a person grieving.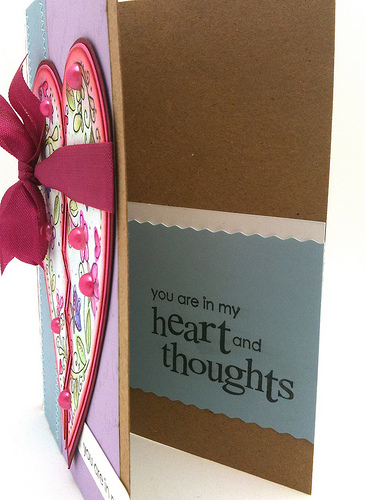 Thank YOU for stopping here I really appreciate it! Have a wonderful weekend! Hugs, Kathy
IF you have ANY questions please email me so I can contact you with a response. 🙂
Suppplies: