and I want to thank you for stopping by my corner of the world. I have four cards for you and for each card there is a blog to visit with some nice PRIZES. Grab a cup of joe and pull up a comfy chair. If you are ready…let's get started.
Card number ONE was created for Penny Black and this card was inspired by Elizabeth. Here is Elizabeth's blog…she is sooooo talented. Now Penny Black's blog is a quick click HERE you will find more inspiring cards and great prizes!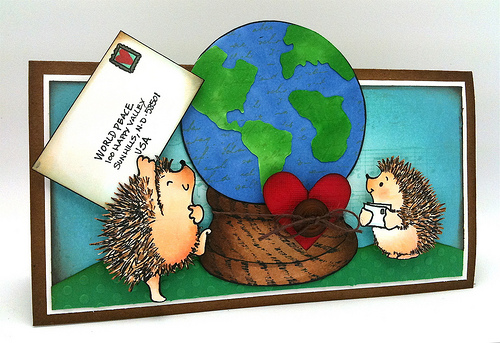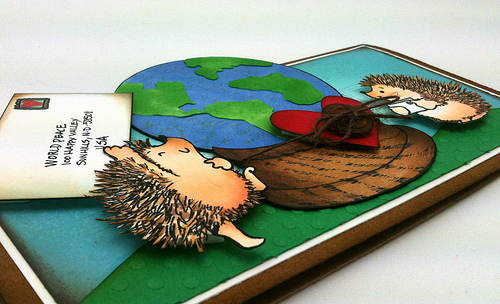 Card number TWO was created for SRM stickers and all you have to do is click HERE to see what the DT cooked up for you. SRM is showcasing Penny Black cards every hour and they have and lots of prizes too!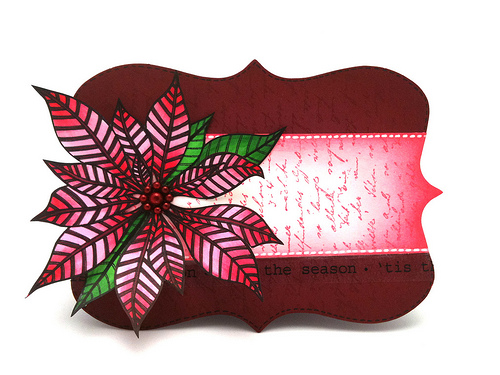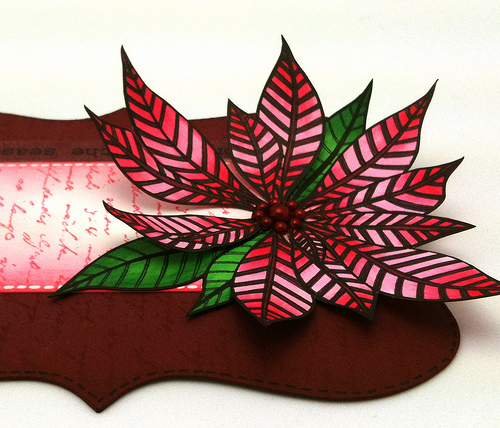 Card number THREE will be seen at SRM today as well. Penny Black is sponsoring SRM today so that makes me really happy.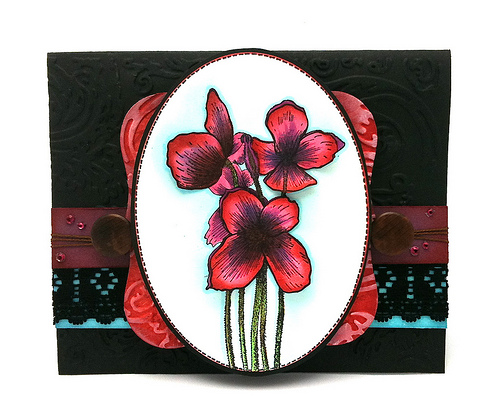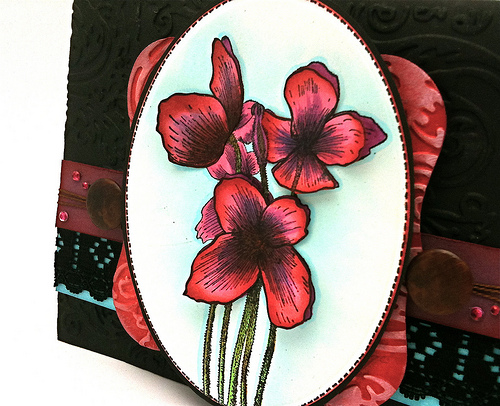 Card number FOUR is from Tiffany Doodles and if you click on the name you can see what beauties the other DT members created and prizes up for grabs.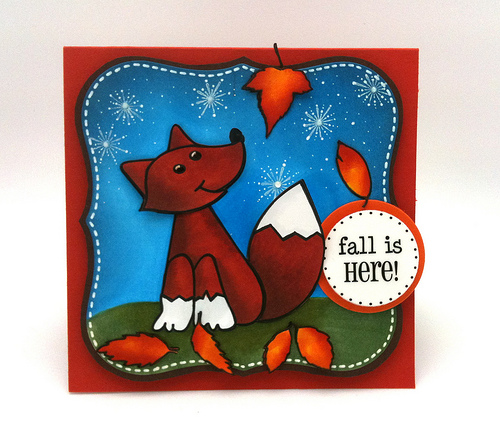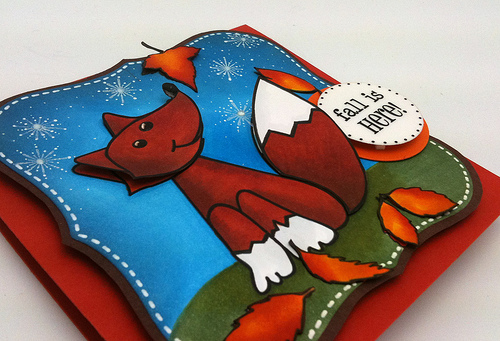 Well as you can see I have been a busy girl. It takes me at least an hour to do a post with all the supplies and everything. So here goes if you want the details. I will try to be brief so if you have questions please email me. Otherwise I encourage you to head over to PENNY BLACK HERE AND SRM STICKERS HERE and don't forget TIFFANY DOODLES HERE.
All supplies will be bundled together so I hope this works for you.
Details for card ONE. I used three of Penny Black's Christmas stamps and turned them into this little scene. The hedge holding the large envelope you will see below holding holly instead. For the world globe it's a Christmas snow globe. I have other ideas for this stamp that I can't wait to share. Below I listed the background stamps and the Copic colors I used on the hedgehogs.
Details for card number TWO. I am in love with this flower and again it's a "Christmas" stamp but, you will see me use this throughout the year. Below I list the two distress inks that give this card depth and the Copics I colored it with. I stamped an extra flower to for leaves and I colored them green. The sentiment is so easy to use because it's from SRM stickers here and I just love using SRM products. These stickers really truly save me a lot of time.
Details for card number THREE. This is another flower of Penny Black's that I am in love with. I stamped the flower twice so I could pop the center flowers after coloring them with Copics. For the embossed background I rubbed it with white ink and I love the effect. You will see me doing this more. I used a Tim Holtz embossing folder and it's listed below. The buttons are vintage.
Details for card number FOUR. This adorable image is a digital image and you will find the link above the card. For a few bucks you get at least four images that you can size to your hearts desire. The background really give this card a lot of depth. What I did was do a quick color with BOO (a Copic marker), distressed it with faded denim, stamped it with stars and dotted them with a white pen. After coloring the clever fox with Copic markers I used mustard seed, spice marmalade and fired brick distress inks for the leaves.
Have a great day and thanks again for visiting my blog! Your warm comments are always appreciated more than you know. Stay tuned I will have some more blog candy soon.
Cheers, Kathy
SUPPLIES: I TRIED TO LIST THEM SO THEY ARE IN ORDER SO IT'S EASIER TO SORT WHAT YOU MIGHT BE LOOKING FOR.