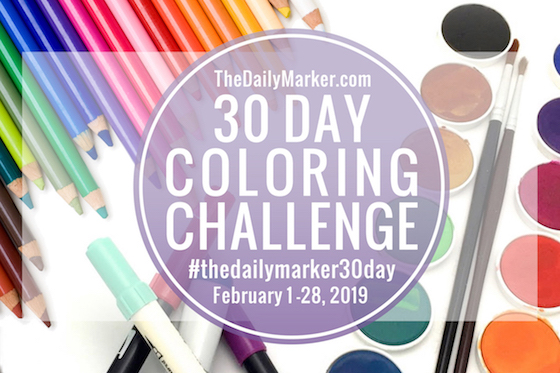 Hello Friends, Happy weekend to you! I don't know about you but, I am super excited it's the weekend. I am hoping for more coloring time. What are you wishing for?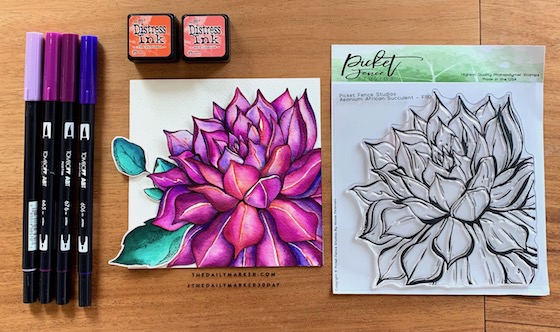 Thursday I shared this Aeonium African Succulent  from Picket Fence Studios and I am happy I was able to finish. It can be hard to turn out the lights and go to bed when you want to keep on coloring lol. That's a good problem to have.
In the quick video I am showing you how I watercolored a few of the petals with the Tombow watercolor markers and some distress ink.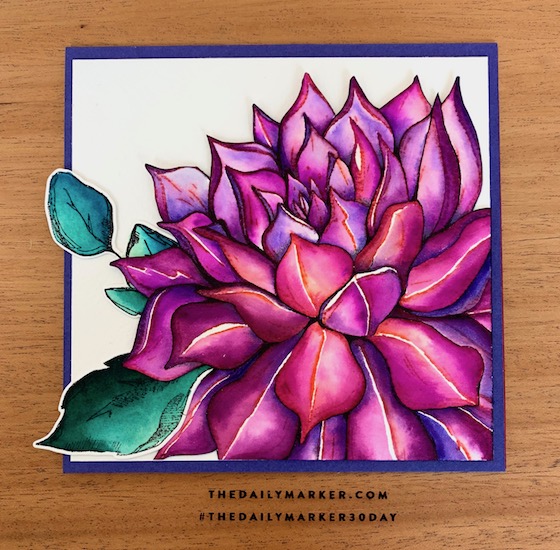 These leaves almost went in the trash from a previous card good thing I kept them. They worked well on today's card.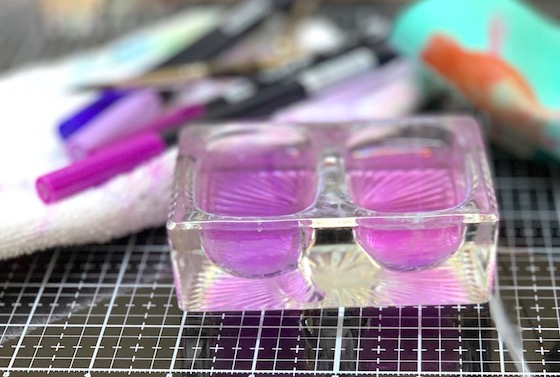 Using an antique salt and pepper glass dish is such fun! The best part is I don't have a big jug of water to dip in and when the water changes color it works to your advantage. You will be using more colors!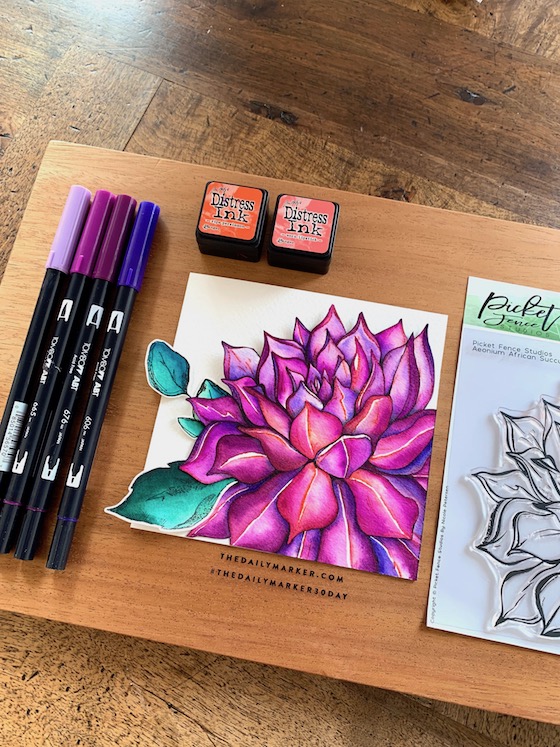 On instagram it's been difficult to leave comments because IG keeps shutting me down for most of the day! Trying to stay positive! I get such joy to see what you all are doing. I am keeping tabs on my blog too and will leave comments later.
Enjoy your weekend and see you tomorrow. Hugs, Kathy
P.S.  There are 3 ways to share what you are coloring. If you want to join a community of coloring enthusiasts I recommend  FaceBook or Instagram. Be sure to tag me and use the hashtag #thedailymarker30day. Kids & young adults use #thedailymarker30daykids.
The 3rd way is to link up to my blog to share your coloring click here to link up.
P.S.S. If you have any questions about the coloring challenge you can refer to this post . If you want to get my posts in your mailbox you can sign up here or subscribe to my videos here.
Card Supplies and Links: Affiliate links are used to support 100% of my Coloring Challenge Road Trips at no cost to you.