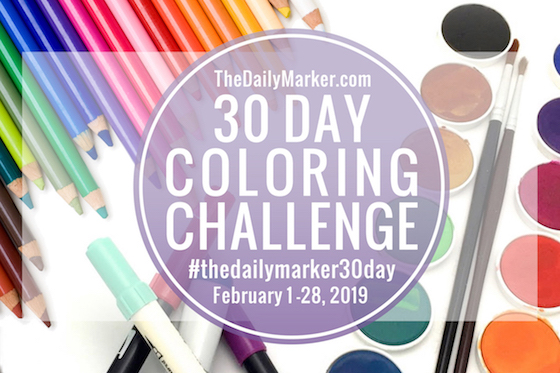 Good Morning Friends, Happy weekend to you. Today I am sharing a super quick doodle. Drawing these swirls and filling in loopy doodles is super fun. My plan is to watercolor this one day.
Wishing you a happy and creative weekend. Hugs, Kathy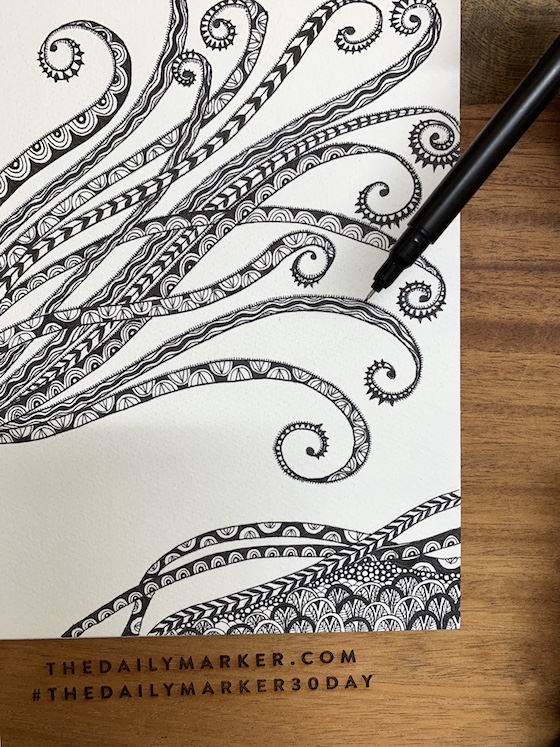 P.S.  There are 3 ways to share what you are coloring. If you want to join a community of coloring enthusiasts I recommend  FaceBook or Instagram. Be sure to tag me and use the hashtag #thedailymarker30day. Kids & young adults use #thedailymarker30daykids.
The 3rd way is to link up to my blog to share your coloring click here to link up.
P.S.S. If you have any questions about the coloring challenge you can refer to this post . If you want to get my posts in your mailbox you can sign up here or subscribe to my videos here.