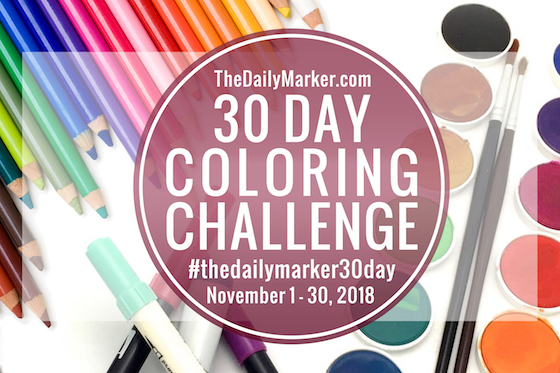 Hello Friends! Happy weekend to you. What do you have happening this weekend?
My emails are still wonkey so if you are missing a few maybe go to my blog and scroll down or when they land in your inbox scroll down to see what you might have missed.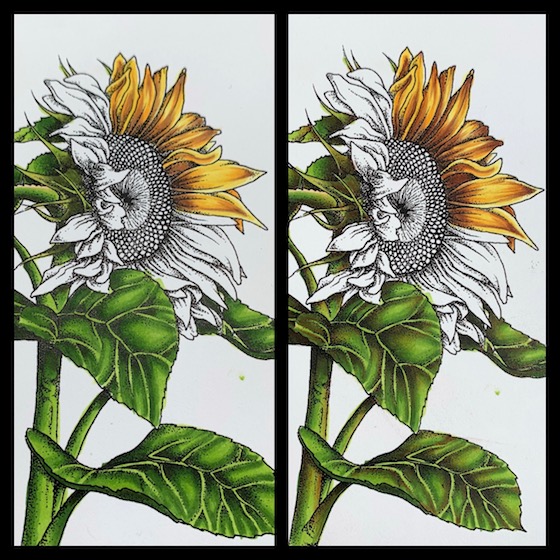 The sunflower on the right is after adding a dark brown pencil to everything that was colored.
Adding colored pencils details to your copic coloring is something that I will always talk about. It's so much faster and yields such a dramatic result if you are using a nice and dark pencil. Switch it up and use a very dark navy blue and you might thank me lol.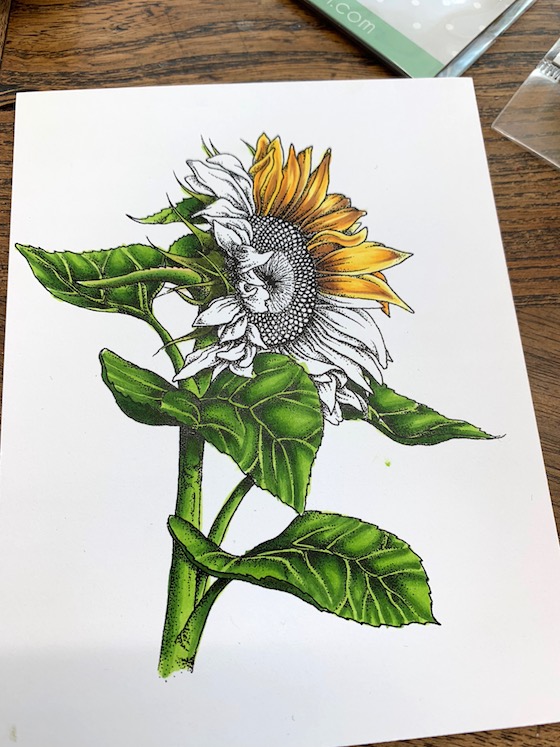 This image was colored in Jennifer Doves class and I haven't had time to finish it. I thought it would be more fun to finish what was colored for today's coloring. (If you want to read more about Jennifer and her class click here)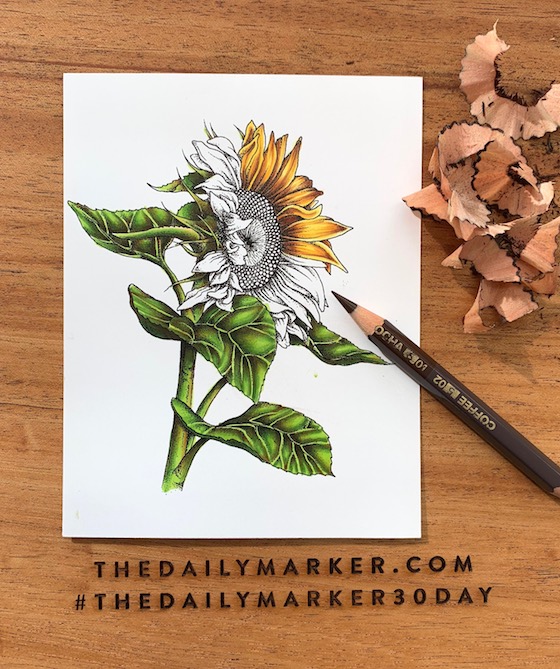 Have a happy day and see you tomorrow. Thanks for your visits each day they keep me coming back. Hugs, Kathy
P.S.  There are 3 ways to share what you are coloring. If you want to join a community of coloring enthusiasts I recommend  FaceBook or Instagram. Be sure to tag me and use the hashtag #thedailymarker30day. Kids & young adults use #thedailymarker30daykids.
P.S.S. If you have any questions about the coloring challenge you can refer to this post . If you want to get my posts in your mailbox you can sign up here or subscribe to my videos here.
The 3rd way is to link up to my blog to share your coloring click here to link up