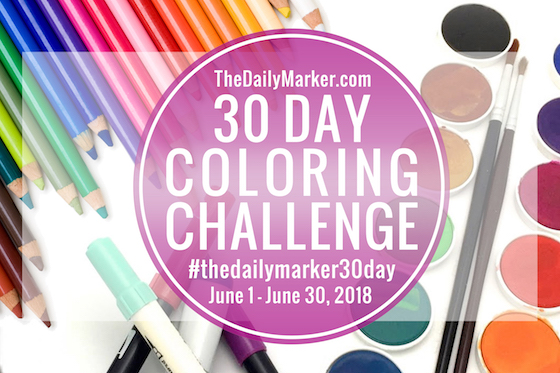 Helloooo Friends! Can you believe a week has gone by already? It's Day 7. and things are flying by. My hope is that you are enjoying stealing some time for yourself and feeling the benefits.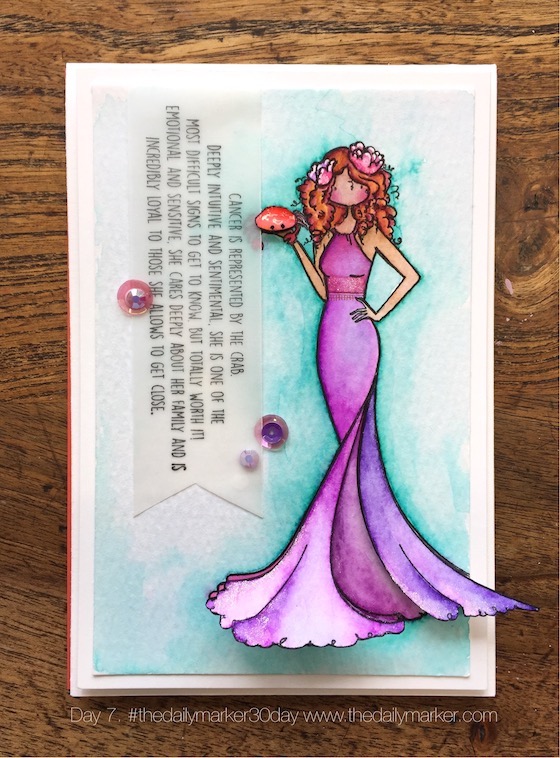 This card was created for the
Stamping Bella blog
 for my monthly feature. Have you see the collection of The
Uptown Girls Zodiac Collection
! I am a collector at heart so I had to have the entire collection. Even if you aren't a Zodiak person (I am not) I had to look up which Zodiak my daughter was & it turns out she's on a cusp. A
cusp
is when you are born a few days between two Zodiak signs. I have always been aware that I was on a cusp but, not my daughter lol.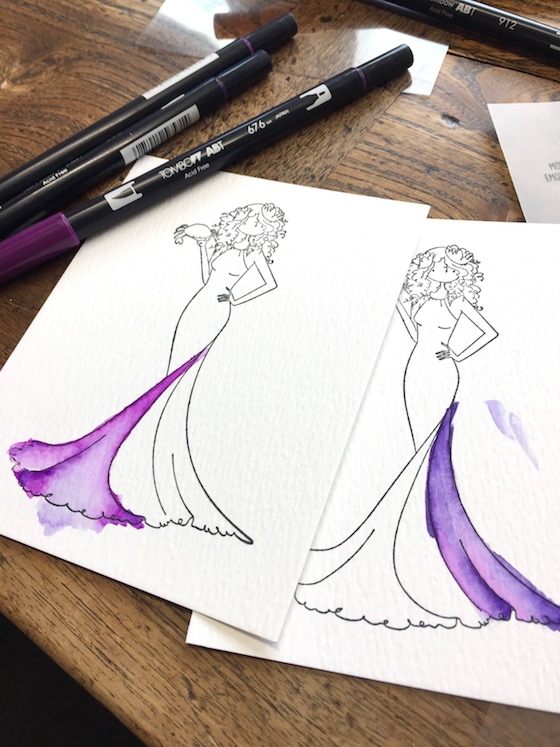 The image was stamped with Black
India ink
onto Tim Holtz
watercolor paper
. To watercolor I used
Tombow watercolor markers
and stamped the image a total of three times. When you know that you will be cutting out the dress you don't have to worry about staying in the lines.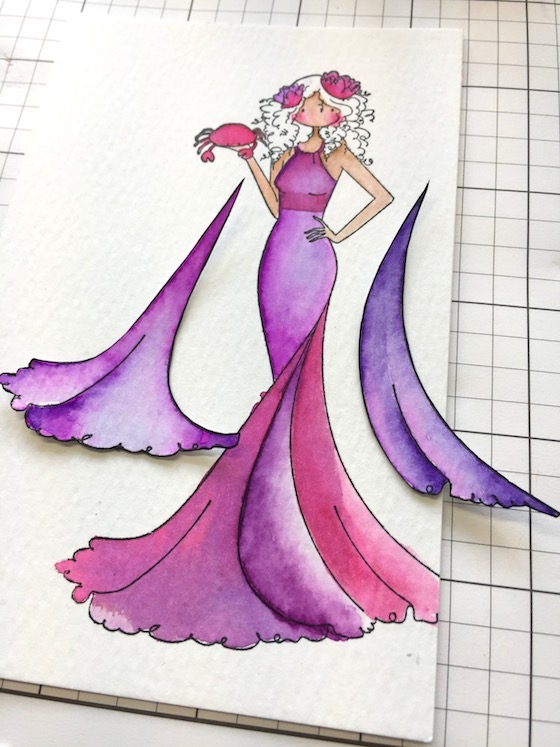 When the paper is dry cut out the sections of the dress that you want to use. Take a marker around the edge of the cut areas to cover any white edges. Set aside and finish watercoloring the girl on the front panel…. be sure to color under the dress.  When dry glue down the dress panels for extra dimension and interest. Super easy!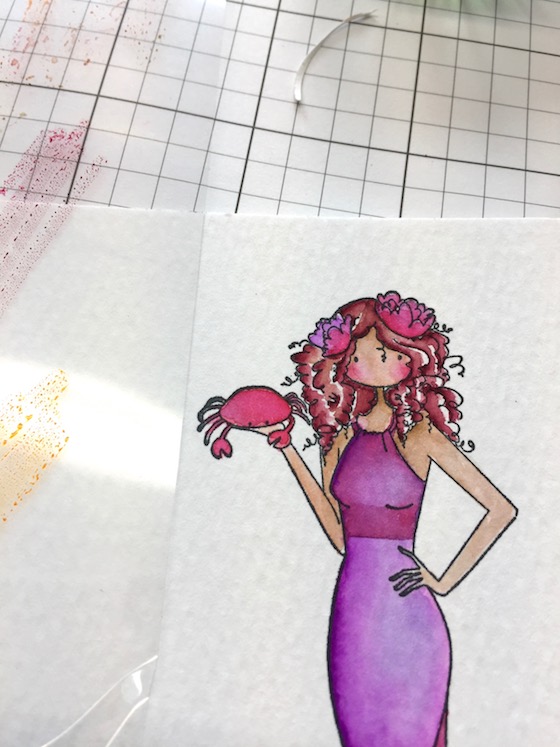 Before we get started here's a quick tip on hair. When you are coloring the hair leave a white space. In this case I was watercoloring .. so when dry I added an accent color with mustard for added interest and easy highlights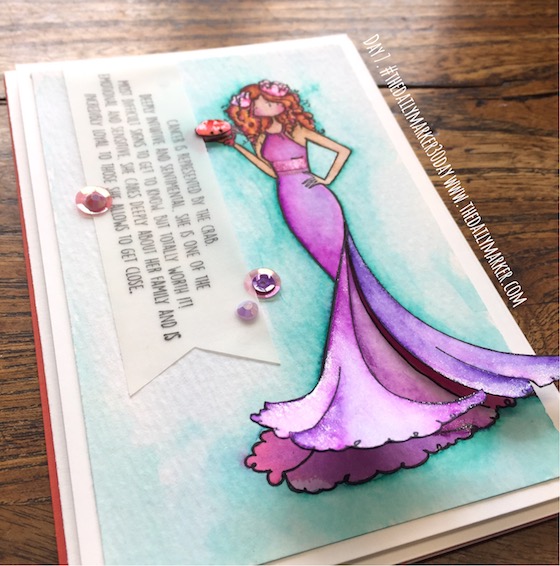 When everything was done I had to paint a little shimmer on a few areas on the dress panels. If you find pleats and folds intimidating so why not divert the recipients attention by cutting part of the garment OR you can take one of Kit & Clowders Pleat class here or Make It Crafty Creases's & Folds class here 
Thanks for your visits these past 7 days I am so grateful and I love seeing what you all are coloring . Hugs, Kathy
Card Supplies & Links: Affiliate links are used at no cost to you and 100% goes toward my Coloring Challenge Road Trips.