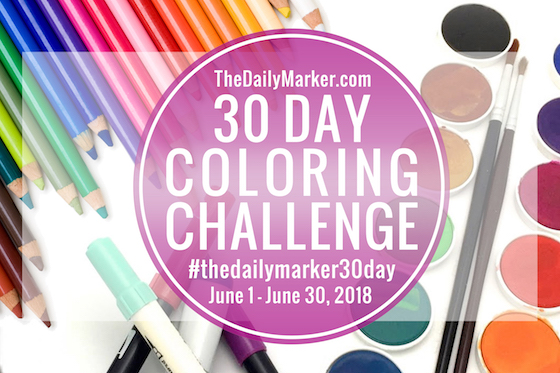 Hello Friends, How are you? It's day 30!!! Say What!! I can't believe how these coloring challenges go by so quickly. Daily I was inspired by what you all were posting. Such creativity!!  I am so tickled when I hear that you are seeing improvements in your coloring or how coloring helped you get through something or coloring brought you joy! You all have been so kind and supportive of the coloring challenges and words can't begin to express my gratitude.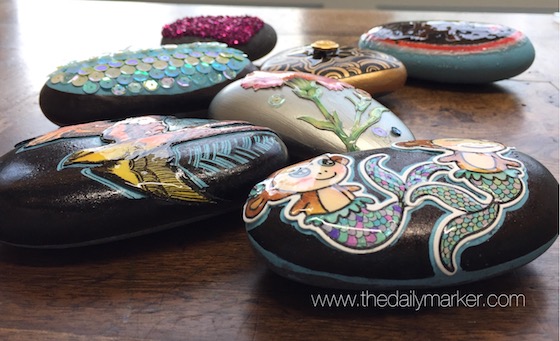 I am guessing you have lots of coloring that is looking all beautiful on your crafty table or desk. Hummm what to do with all that beauty. What about a Kindness Rock or a paper weight … or a gift? Before we get started one more thing ….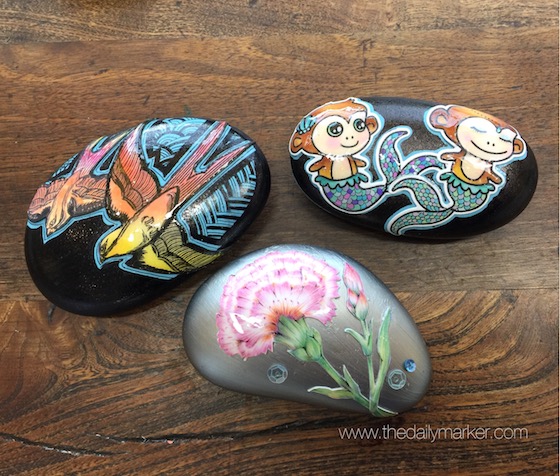 I do have to apologize that posting in the FaceBook group was just to much for me. FB is a place I never visit and I wanted to be able to be a supportive person in the group but, every day I thought I could and then it just never happened. So sorry. A super huge thanks to the Good Will Ambassadors for spreading love on Facebook & Instagram. The challenge is about coloring & it's about COMMUNITY, spreading kindness & support for each other ❤😀 A huge shout out to these ladies Patricia, Tracy, Pepita Carol, Janelle, Jean, Cheryl, Kristina, Barb, Sharla, Barbara , Ruby and Patti.
I want to thank so many of you for being so active, supportive and encouraging in the FB group and or at Instagram.  I hope we were able to reach you and encourage you. Our community is the best and the most supportive people I have had the pleasure of knowing.
The video explains a little how my rocks evolved and my mistakes.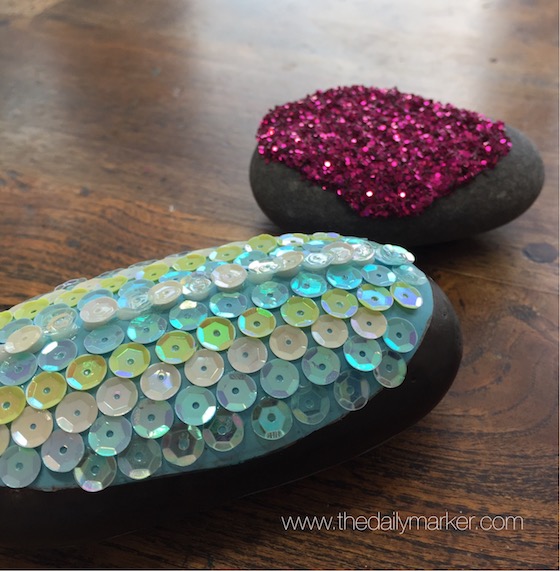 If you are like me you might have a ton of sequins and glitter. Once I got rolling with the rocks I wanted to try using up some of my stash … rather making a teeny tiny dent in my stash lol. The sequins are from Lucy's Little Things and I glued them down with glossy accents.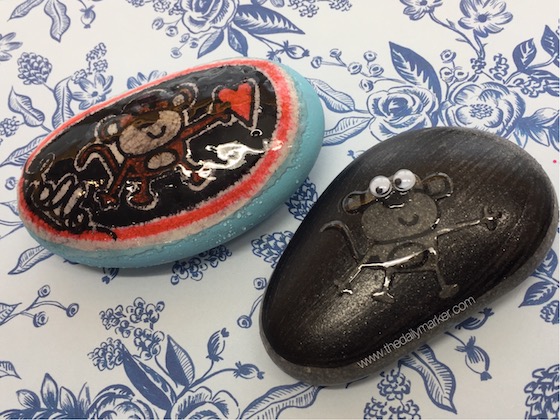 These two rocks were stamped with Simon's "Hello There" adorable monkey but, they look so different. I was experimenting and having fun seeing what works and what might be fun to repeat. The blue rock was painted blue then colored with Altenew's markers .How long has it been since you used Utee? Utee is ultra thick embossing powder and I like how it looked on the rock but, the rock does take a bit to heat up.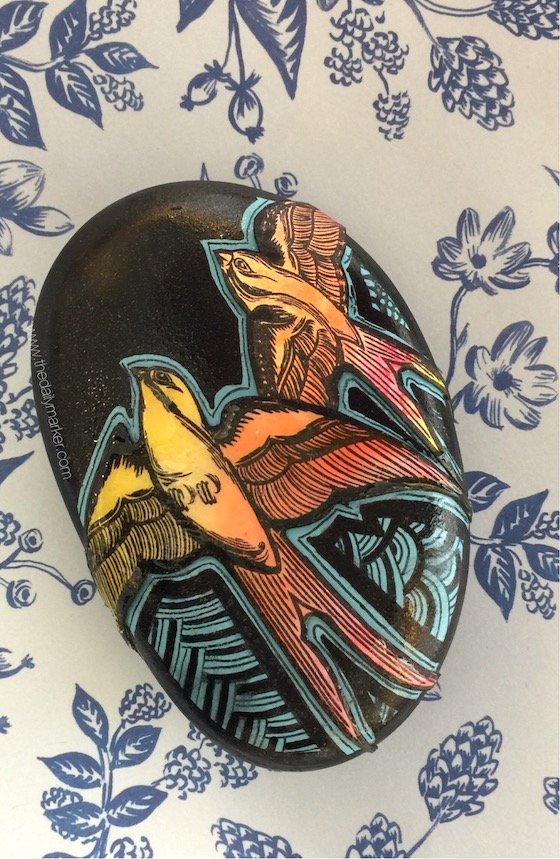 Decoupage is something I haven't thought about for years. The rocks and my watercolored birds were sitting on my table and an idea was born. I love the dimension and the way the image wraps around the rock. So fun to doodle too. I glued everything down with glossy accents. The protective coating I put on my rock was really old this is new and is designed for decoupage .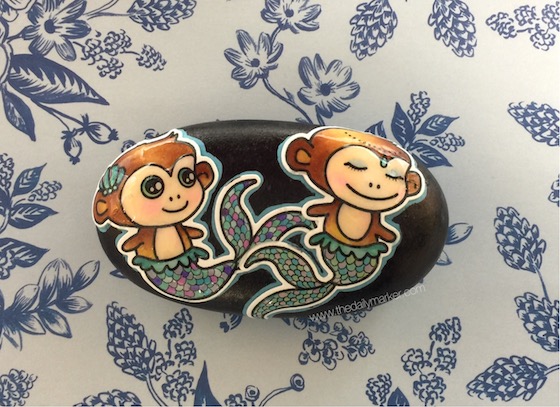 These adorable monkeys were from a previous 30 day coloring challenge that hadn't made it to a card yet. I thought it might be fun to find this rock with these cuties. I used the protective coating and then added glossy accents to the monkeys for more dimension.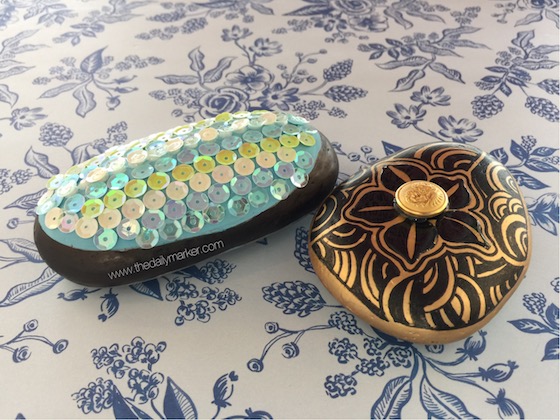 The rock on the right was painted with gold acrylic paint, stamped with this flower and topped off with an antique a button.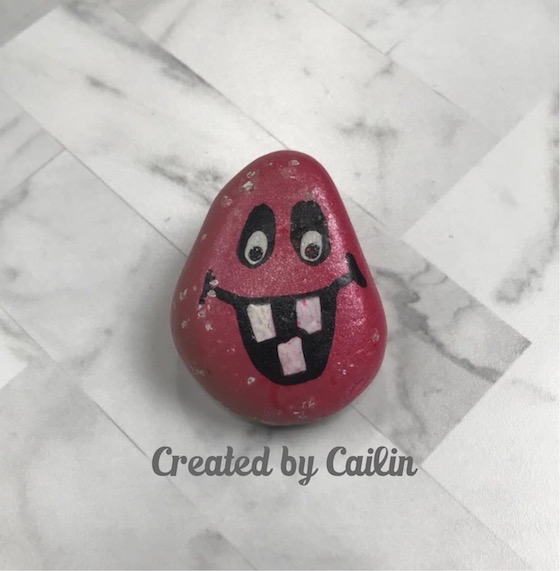 I posted two painted blue rocks on Instagram and a few ladies reached out to me to share with me about the Kindness Rocks. OMG!! Apparently I have been sleeping under a ROCK because this is all new to me. Koren shared these rocks that her daughter painted. LOVE it! Thanks ladies for informing me!
The Kindness Rocks Project has a CALL TO ACTION: "Please join our kindness rocks project and help us spread kindness to unsuspecting recipients along the way! Together we can make this world a little bit happier!"
The Kindness Rocks Project here. The Kindness Rocks Questions & Answers here.
It's cool that you can search to find a painting group in your area through The Kindness Rocks Project Painting Groups search here.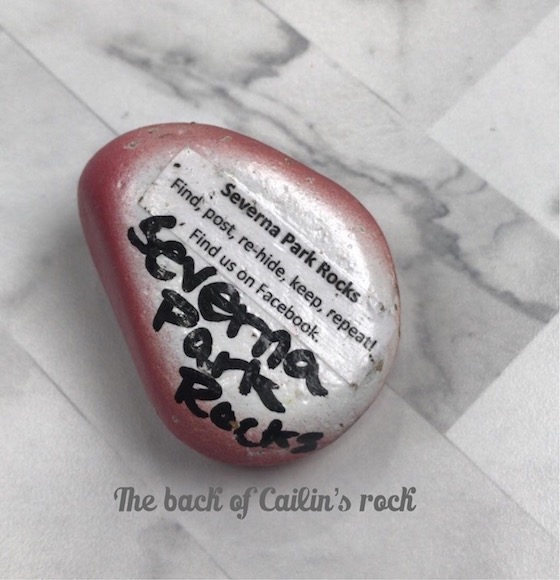 Severna Park Rocks shares where they find the rocks etc and it's so fun to see the variety and creativity. Libby from Hero Arts said that she has heard of other FB groups for kindness rocks.
GIVEAWAY! Altenew is giving away a set of their alcohol markers and you can pick the set that you want. Woo Hoo Thank You Altenew. A winner will be announced no later than July 10. To qualify please tell me if you are going to keep coloring.
In closing … The last day is always so bittersweet for me …it's like when the holidays are over and you get that let down. I want to thank you each and everyone of you for making the challenge a super fun one. Your daily visits, the comments, the participation, the support etc. etc.  T.H.A.N.K.   Y.O.U. from the bottom of my heart  🙂 Many Hugs and love, Kathy
CARD SUPPLIES AND LINKS: Affiliate links are used depending on the products.