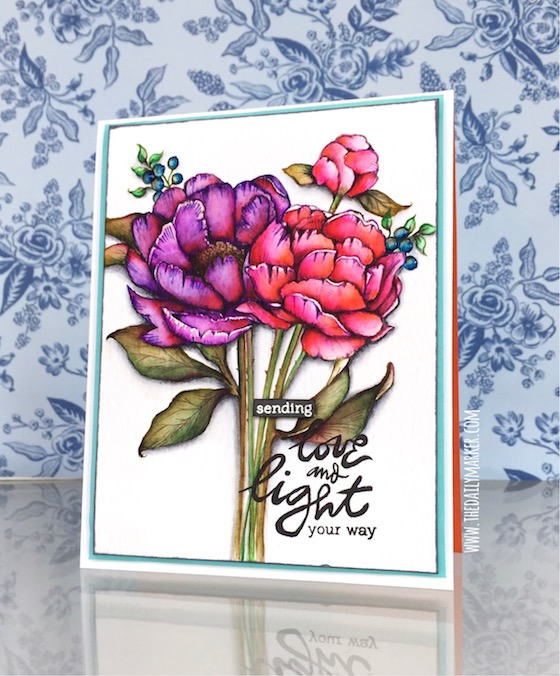 Hello Friends, How was your weekend? As I draft this post I am on my way for my Texas road trip and so looking forward to meeting some of you. Did you catch the post about my road trip to St. Louis and I am partnering up with Power Poppy!!! EXCITING! If you just want to sign up click here.
To watch the video in HD click here and a thumbs up is always appreciated. It's a short and quick video.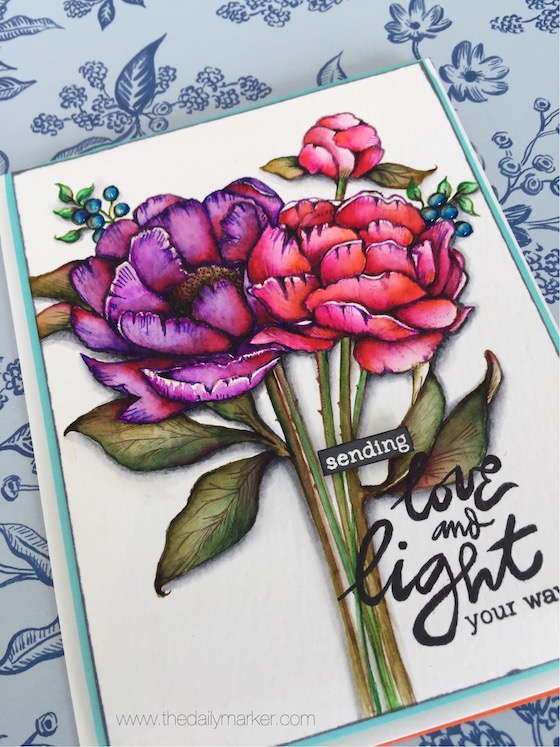 Don't you just love Peony's? I do and this stamp from Power Poppy called, Peony Muse is so beautiful! I love the way that you can layer colors with the Tombow markers. I added glossy accents to the blue berries. … some of them. I didn't want the glossy to run together so I intermittently added the glossy accents.  The word sending" was embossed in white and then I used foam tape to pop it.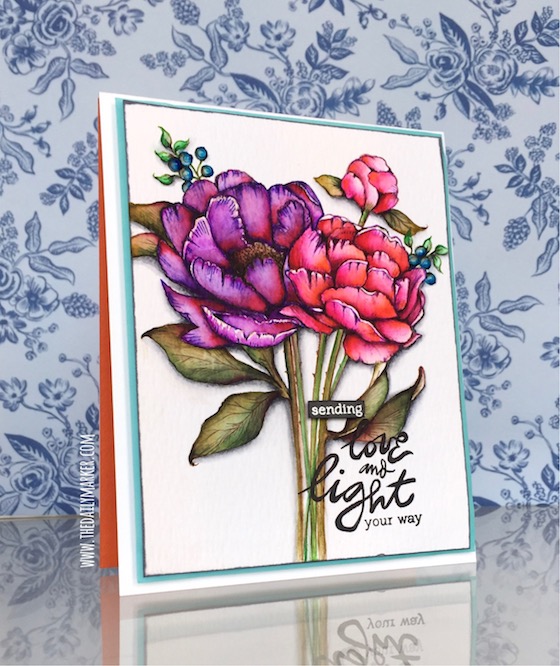 In case you are curious I used this distress ink on this watercolor paper. My thing of choice for masking is this paper.
My card is featured on the Power Poppy blog for part of their Inspire By series and I have a few more details on their blog.
As always I am so grateful for your visit and have a great week. Hugs, Kathy