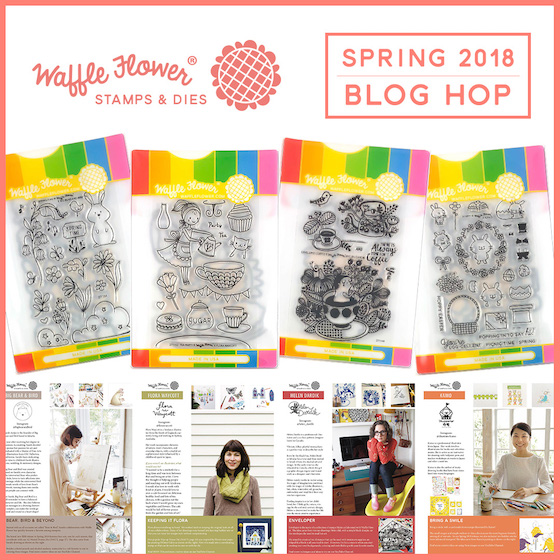 Helloooo!! Hi and a warm welcome to you! It's the Waffle Flower Spring release Blog Hop!!! I am so excited to be hopping with everyone and to have these beautiful stamps in my hands. They are so whimsical, fun and have so much personality I guarantee they will make you happy. I think it's super cool how Waffle Flower featured each artist in their catalog!! Each illustrator is well known and established in the art community. Sooo special! I was lucky to meet Helen Dardik at CreativeNation.
You will find the hop list at the  bottom of my post.
For the hop I have three cards to share with you & two of them are shaped cards. I started a video but, I really wanted to make another card to showcase these awesome stamps and time didn't permit. Maybe later … hummmm.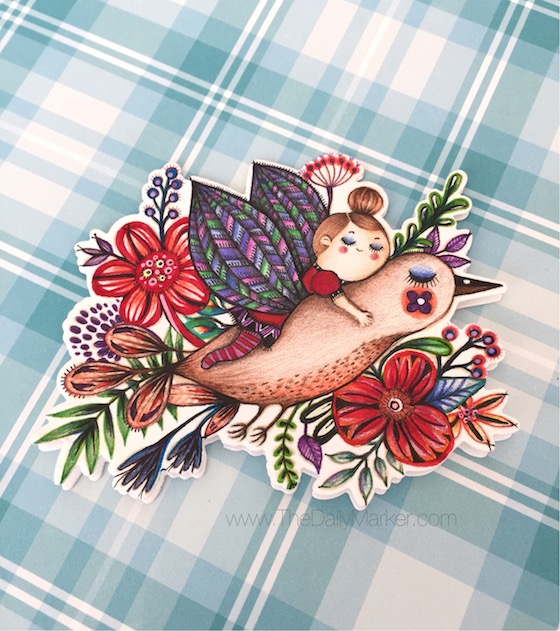 Full disclosure this was colored during the coloring challenge and I was able to finish it & die cut it for a shaped card. This might be my favorite stamp ever lol. L.O.V.E. it! "Enveloper Hugs" is the name and I love everything about it.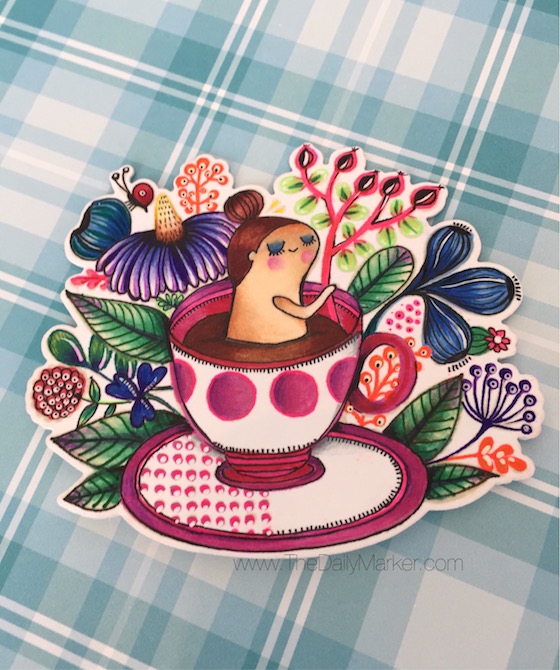 Both of these shaped cards are illustrated by Helen Dardik and every single thing she does I love! This particular one is called. "Enveloper Coffee" & the matching die is great to create shaped cards.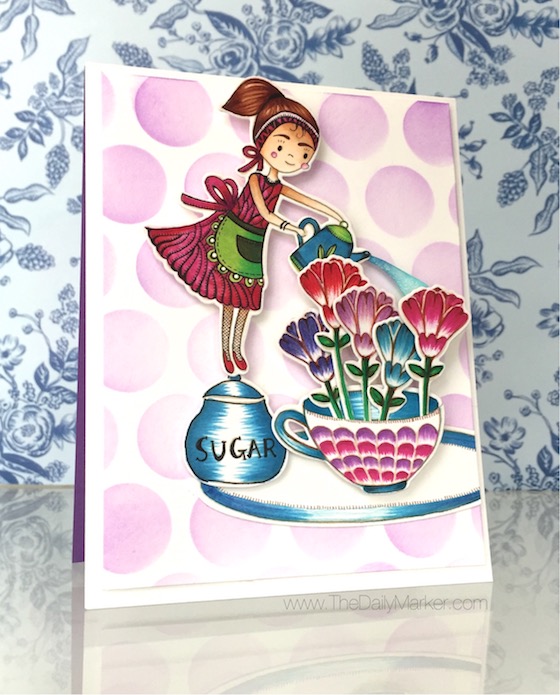 The stamp set called, "Tea Party" is sooo fun to create little scenes with. I decided to leave it as a blank card so I can adapt the card to most needs.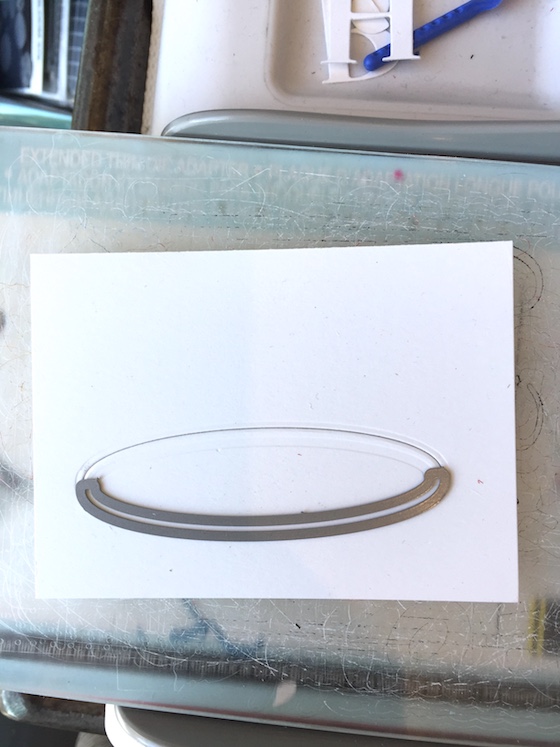 I wanted to create a saucer for the tea cup and it was super easy. I die cut this and then turned my paper around to cut the other side. Super easy.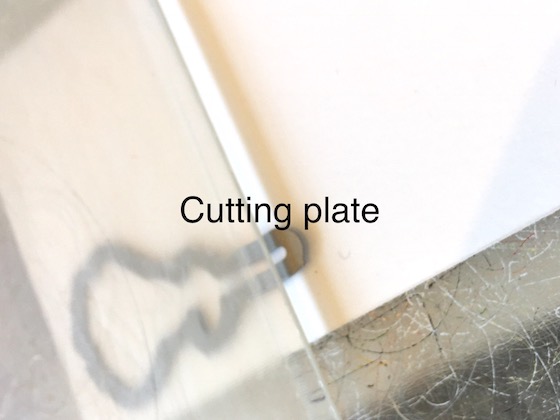 For some of the flowers I wanted longer stems so I took a page out of Jennifer McGuire's book (meaning I used one of her amazing gazillion tips) . If you place the cutting plate on the edge of the die cut … that keeps that particular area uncut so you can alter that area later … the photo below is more of a visual explanation. Thanks Jennifer for the idea!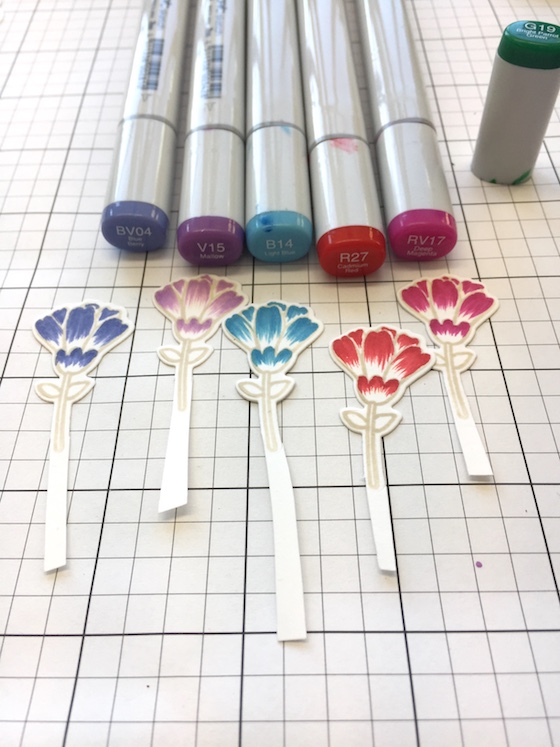 This way I could have different lengths of flowers to stager in my floral arrangement.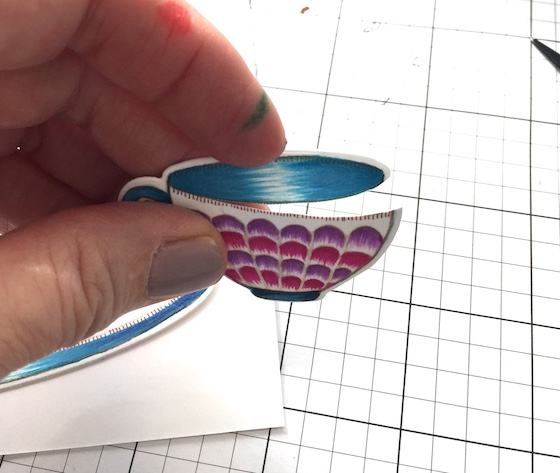 The fastest and easiest way to arrange them in my mug is to take those scissors and cut the mug on the line. I placed all the flowers inside and taped them in place in the back of the mug.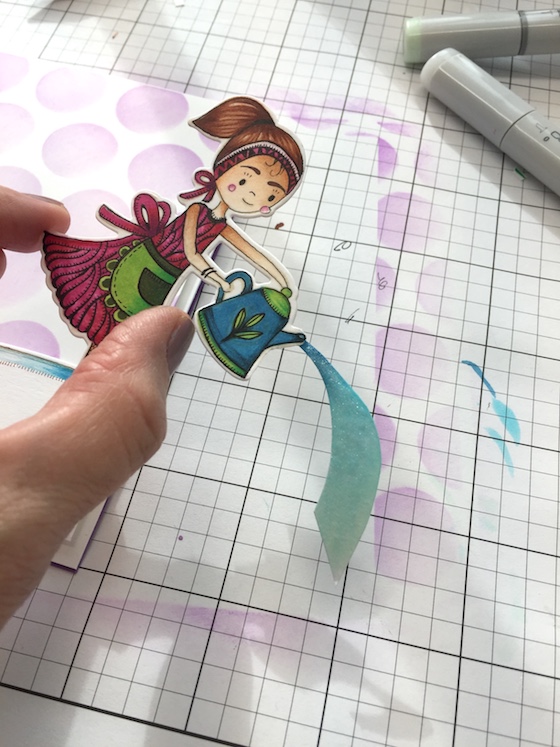 Putting the tea pot to use was a no brainer. I free cut a water spout from some scrap paper, colored it and added some sparkle.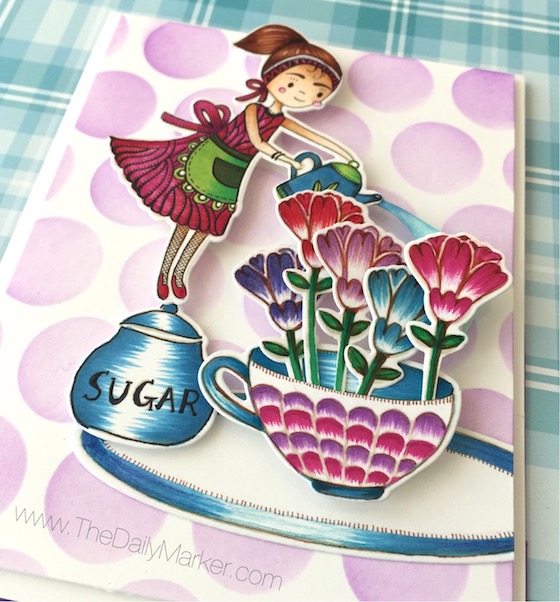 Let's talk giveaways! Woo Hoo! To celebrate the blog hop, Waffle Flower is giving away $25 gift certificates to FIVE lucky winners. Winners will be chosen at random from the comments left on any of the blog posts in the hop by 11:59pm on 2/25/18 for a chance to win. Winners will be announced on the Waffle Flower blog on 2/28/2018.
Special Promotions: To celebrate the new release, all orders placed by 11:59pm ET on 2/25/18 will receive a free Mini Location Indicator Die No code required & Limited 1 per customer while Supplies last.
 Thank you for your visit today and let's get hopping! Hugs, Kathy
Card Supplies and links. Affiliate links are used if possible and goes toward my road trips. Thank you!