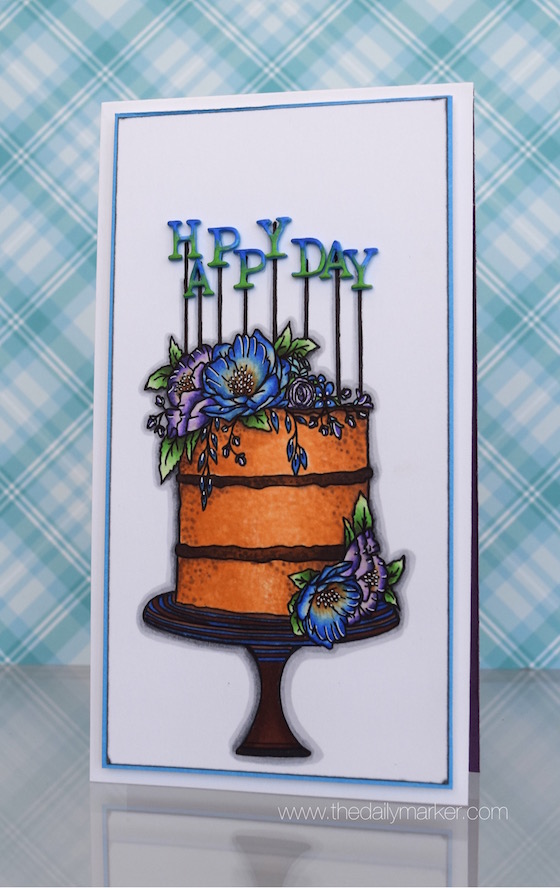 Hello Friends, How are you today? I am back to celebrate Concord & 9th's Birthday with their month long celebration. It's a "Happy Day" 🙂
Have you been following them all month…. amazing inspiration right & lots of giveaways … I am going to be sad when it's all over. Today I have two cards and a video at the end of my post.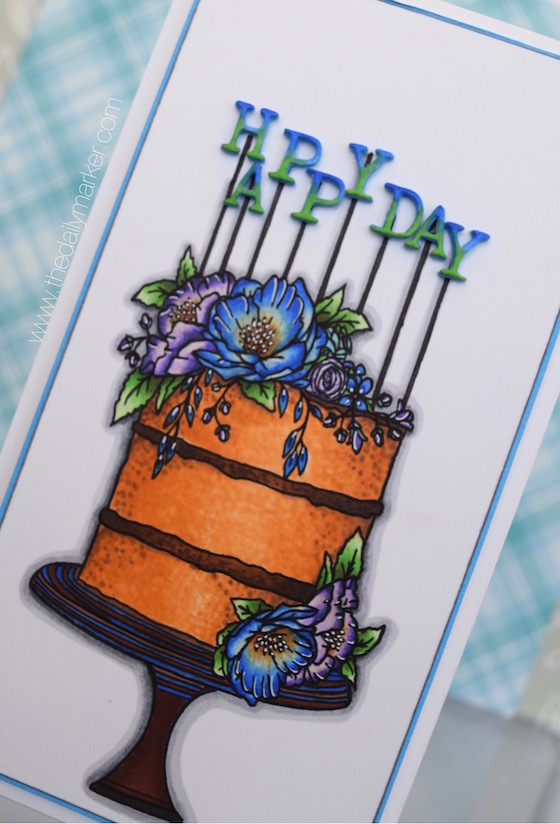 A few weeks ago I shared two cards using this same stamp on the Concord & 9th blog. In this video I explain how I drew the cake plate for today's card. Honestly I am so in love with this stamp … sigh … and you can get so many different looks with it. It's called, "Happy Day" and the coordinating die cut is called, "Happy Day Dies".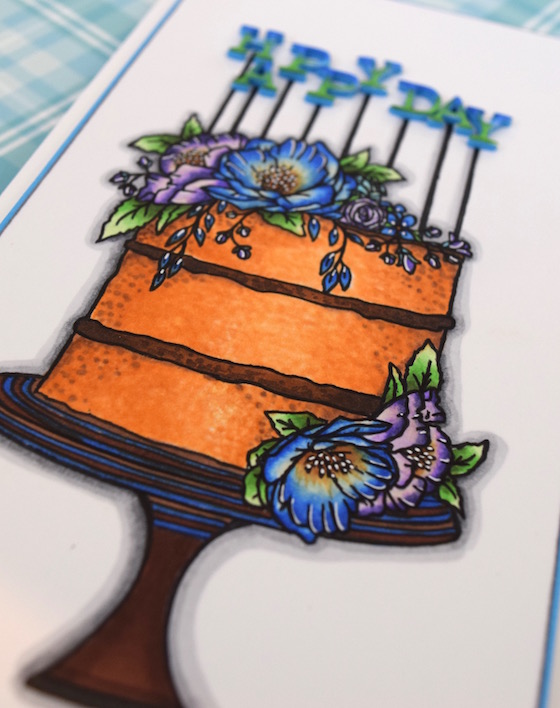 If you take a close look here at the bottom of my cake plate. On the right side I forgot to use a "0" copic marker to soften the line. On the left the line is softer. (I must have been distracted?) Some Copic blending solution gave my cake some texture and a white gel pen some accents on the flowers.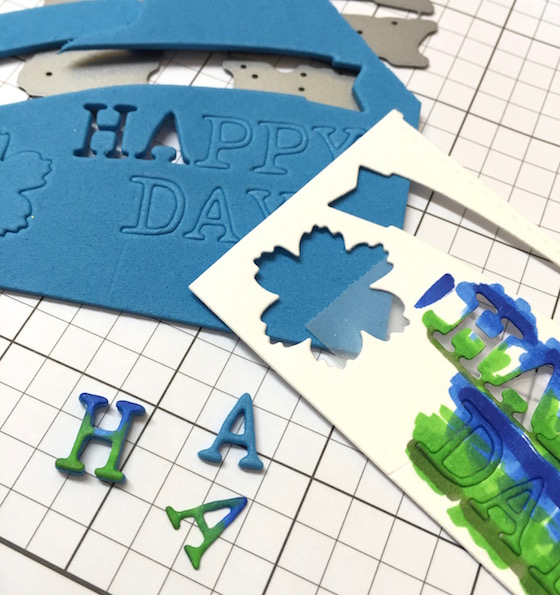 I was determined to use the matching die cut for this cake. After coloring the letters I glued them with some glossy accents on to some blue foam … then I glued them onto the candles on the cake.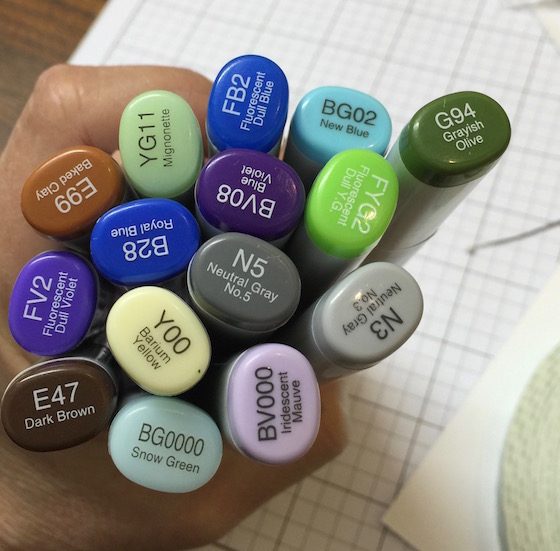 These are the colors I used on the flowers and around the image.
Are you ready for my shaker card? Honestly this was so much fun to make.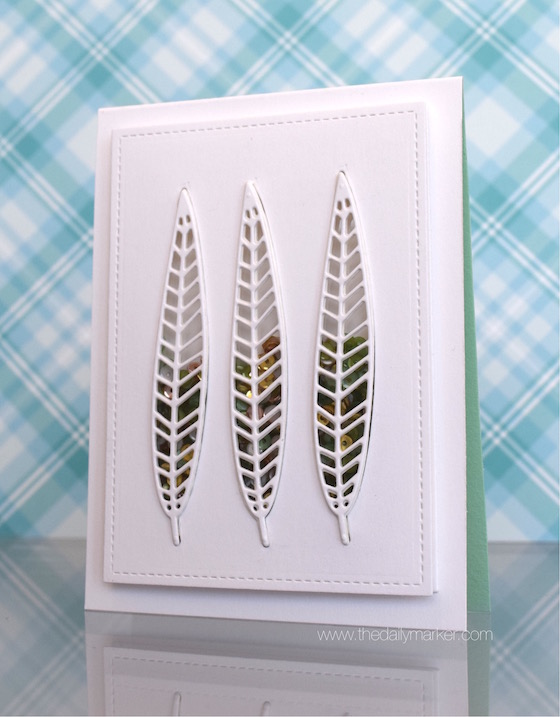 These die cut leaves are so pretty and artistic looking I had to make another card for my guest post with Concord & 9th. Why not another shaker card. Pretty Pink Post has created an exclusive sequin mix just for Concord & 9th and the colors are pretty wonderful.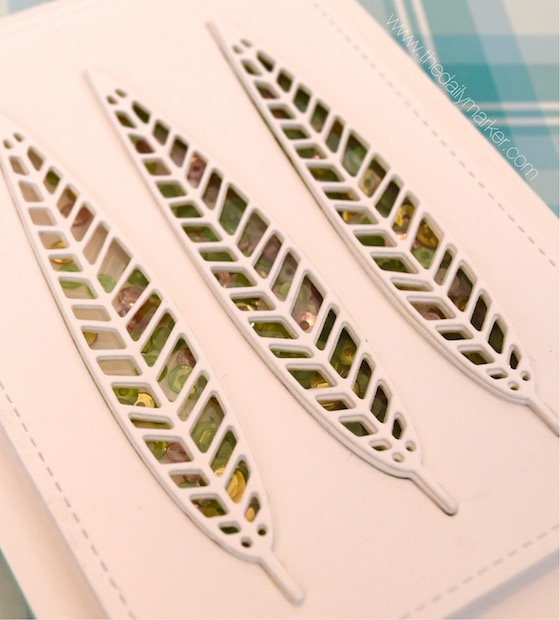 Here is a close up and as promised here is a quick video sharing the key element on my card. I have tried several different kinds of acetates for shaker cards and I really like the weight of this one.

That's it for today. I hope you will check out the Concord & 9th's blog if you haven't already and you will love their Instagram too. See you in a few days … it's been a busy week. Hugs, Kathy
CARD SUPPLIES & LINKS: Affiliate Links are used.