Hello Friends, Welcome to

Simon Says Stamp Valentine's Day 2014 BLOG HOP!

Prepare to be wowed as you hop from blog to blog. This Valentine release
 is packed with exciting, fun and perfect staples for your crafting!!

PLUS 16 CHANCES TO WIN A $25.00 gift voucher!!

(that's $400.00 of happiness!) To start at the beginning go to the Simon Says Stamp Blog.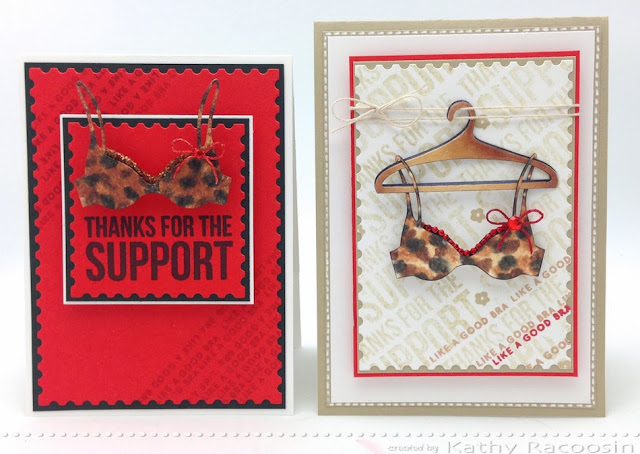 Three cards is always a charm when you have new & exciting stamps to work with. I just can't seem to stop at one card. More details below each card.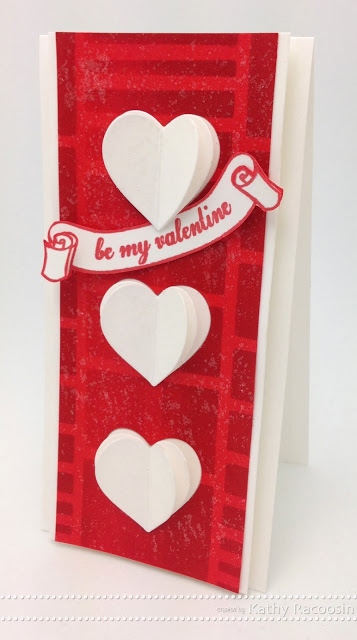 Simon Says Stamp added "Heart Trio" to their popular line of Trio dies. (The Circle and Square are great staples) What I love about any of the Trio dies  is that you don't have to line the shapes up… it's all done for you. Precision is a weak spot for me!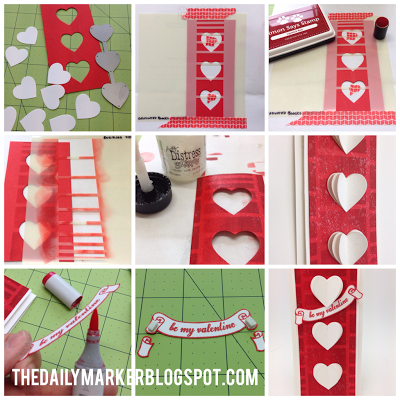 Click on the photo above to enlarge it.
Cut the die 3x w/white card stock. Score & glue them set aside. Mask off the "Graduated Blocks" stencil and ink with a dauber. Flip stencil & repeat. Add Rock Candy to red background and hearts. Stamp sentiment & add to card base.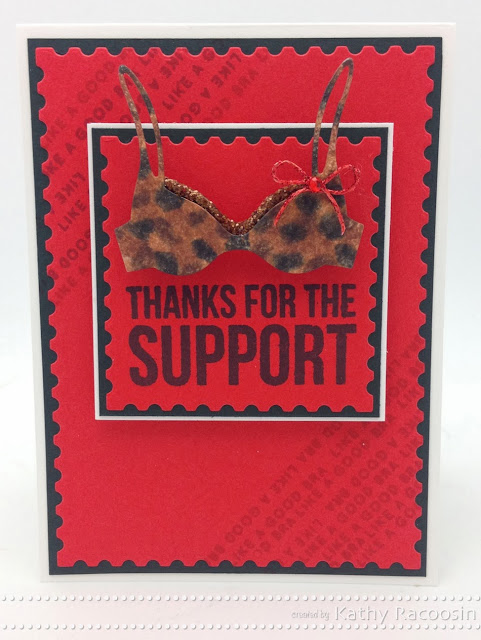 Ahhh the fun you can have with this "Thanks for the Support" stamp set. You certainly got a lot of bang for your buck.
(Can you tell I was going for a Victoria Secret kinda bra?)
Parts of the background were stamped with the new inks & I used the new die called, "Postage Stamp Edge Frame" L.O.V.E this die!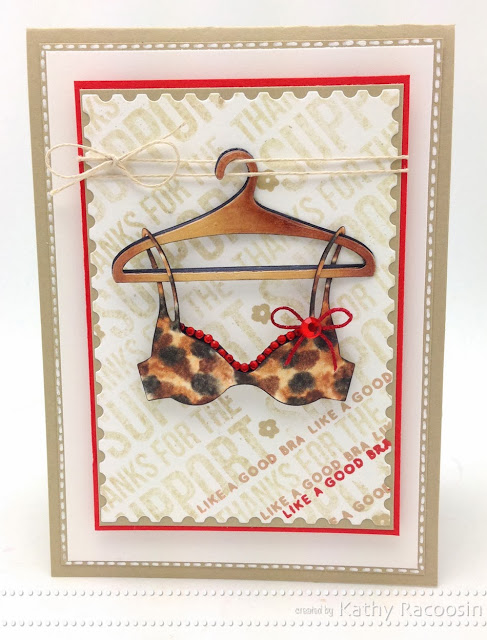 Below is a pictorial tutorial that's pretty self explanatory. One thing to note on the stamped background I did some "second generation" stamping.
Basically you are stamping a second time without re inking your stamp so the ink color on the paper is a more muted tone of the ink color. This is a great way to more mileage from your inks.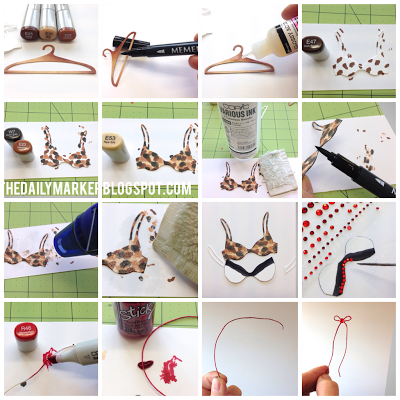 Click on the photo above to enlarge it.
Die cut & color your hanger
. Add glossy accents. Die cut two of the bras & color. Cut down the second bra and add some bling or glitter to it. Color some twine & add stickles to it. Tie a bow and add to bra.  

Simon Says Stamp will be giving away a $25.00 Gift Voucher to ONE COMMENTER ON EVERY BLOG IN THE HOP! THAT'S 16 CHANCES TO WIN!!
The giveaways will close at 6:00pm EST on Thursday12.12. 2013. Winners will be randomly selected from each blog. The complete list of winners list will be posted on the Simon blog on Friday December 13, 2013.
Thank you for your visit today and best of luck winning some gift vouchers. It's time to hop to the crazy talented Nichol Magourik's blog.
Supplies and links used for my cards today. click on any thumbnail below:
BELOW IS THE ENTIRE EXCITING COLLECTION of the new release including STENCILS, STAMPS, DIE CUTS AND STAMP/DIE SETS. 
STENCILS:
STAMPS:
DIE CUTS:
MATCHING DIES & STAMPS: