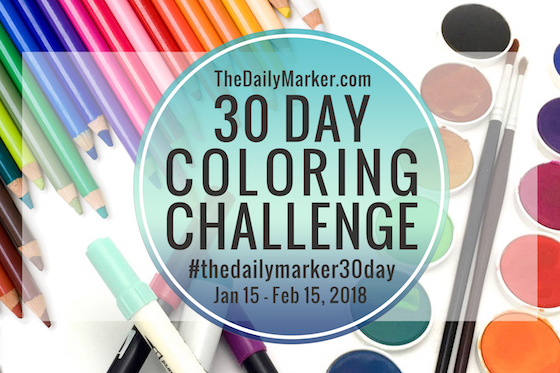 Hello Friends, Welcome to Day 26. How are you today? Did you watch any of the Olympics? The opening games are tonight!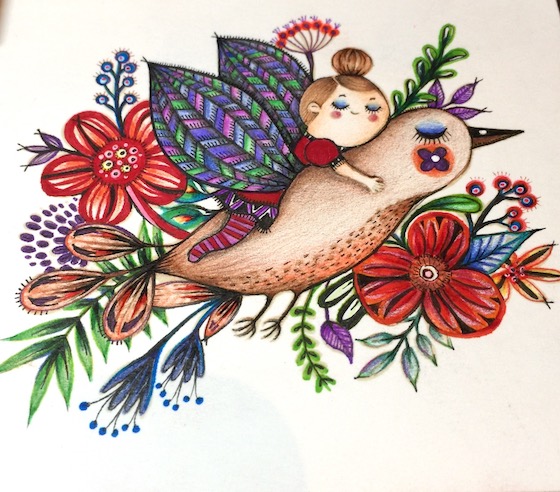 On day 24. I started coloring this awe inspiring stamp from Waffle Flower called, "Enveloper Me" You can see the Waffle Flower blog post here. (I hope it will be available soon.) I love it so much and I am tempted to blow it up and paint it on one of my walls. So tempted!
The "feathers" I believe were really intended as leaves but, I thought it might look cool and whimsical to color the leaves as feathers.
Have a great weekend but, I hope to see you tomorrow. Hugs, Kathy
COLORING CHALLENGE INFO BELOW… QUESTIONS? NEWBIES? SHARING?
If you have any questions about the coloring challenge you can refer to this post . If you want to get my posts in your mailbox you can sign up here or subscribe to my videos here.
There are now 3 ways to share what you are coloring. If you want to join a community of coloring enthusiasts I recommend  FaceBook or Instagram. Be sure to tag me and use the hashtag #thedailymarker30day. Kids & young adults use #thedailymarker30daykids.