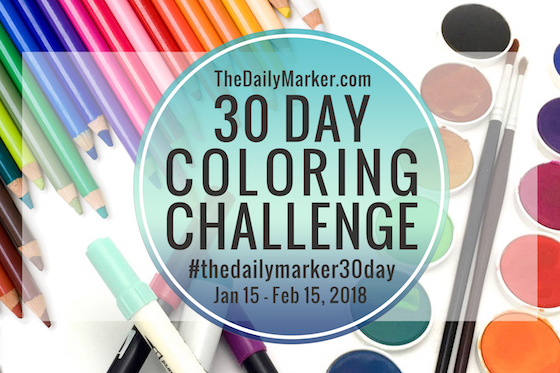 Hello Friends! Ack we are rounding the corner and it's DAY 25! My how time flies!
I have a video today showing you my process in creating this card and adding all the little drawn details that I so affectionally love to do.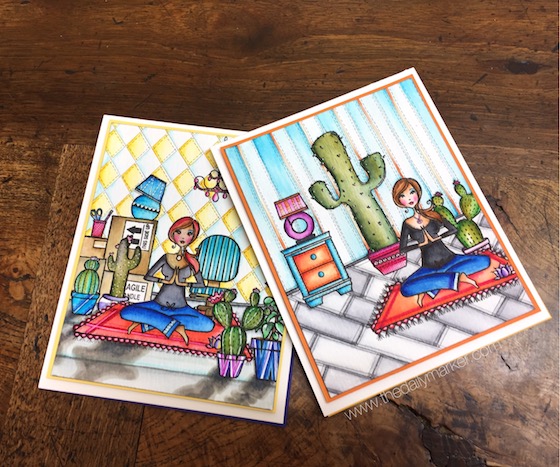 Mixing companies on your cards always makes your cards more interesting and I get so much joy from making scenes like this. Yes .. stamping and masking does take more time but, not that much more. When masking an image I always use this paper.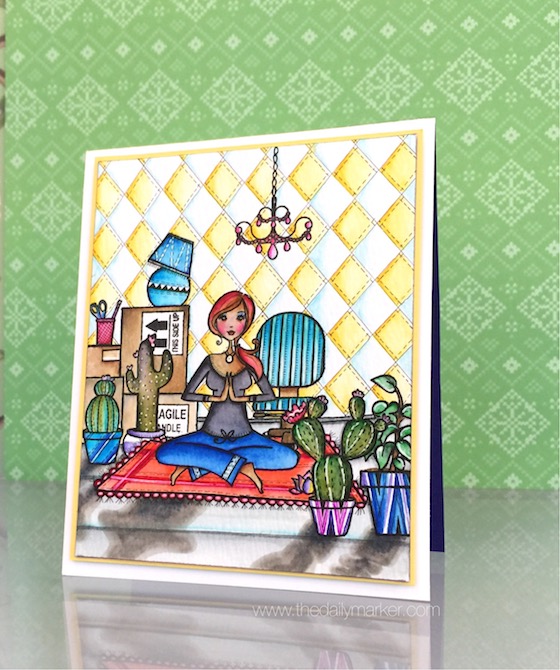 This is the card in the video & I wanted to create a busy background to prove that calm and peace can be possible in any situation. Stamping Bella's calming yoga girl called, "Yoga Bella" was the perfect image for me. I added a bunch of Three Room Studio's different elements to create my hectic background. (see the supply list to see the stamp sets)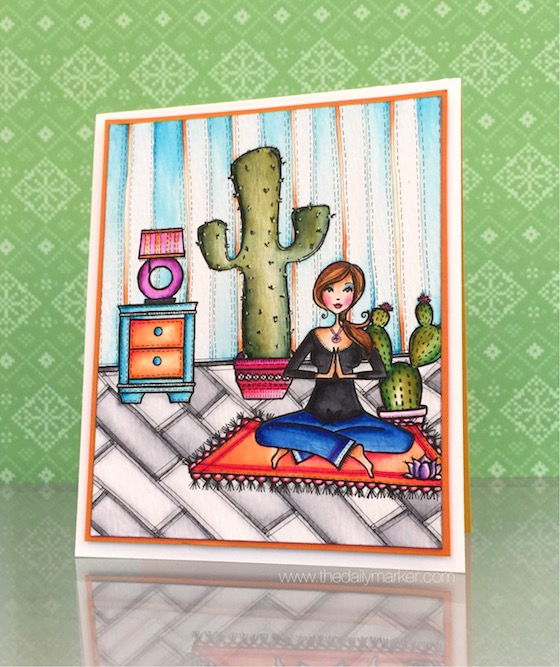 Have you heard of Sandy Boone? She is one of my coloring idols and she's the creator of Three Room Studio stamps and not only is she an amazing colorist but, she's super sweet, humble and an awesome person too. (You must check out her IG feed …wow wee!  I was lucky to meet her in Canada during on of my Road Trips!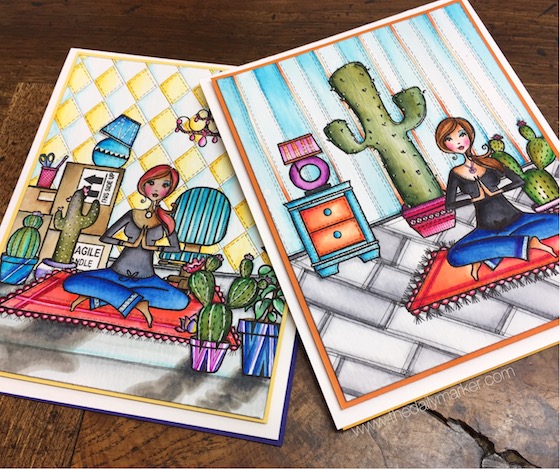 These two cards will be up on the Stamping Bella blog and a big shout out to Emily from Stamping Bella for being so cool and letting me create freely using Sandy's stamps with Stamping Bella's stamps.
Have a great day and the OLYMPICS start tonight!! Coloring and Olympics I can NOT wait. See you tomorrow! Hugs, Kathy