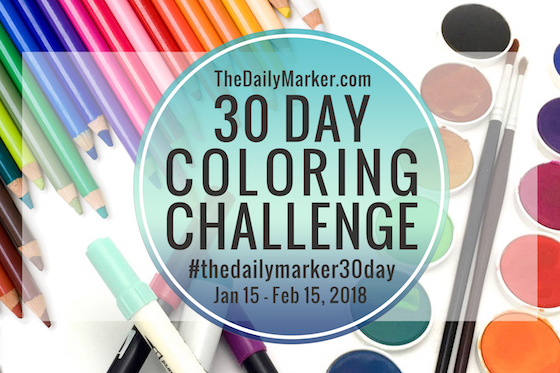 Hello sweet friends! How are you today? It's super late here so this is going to be a quick post.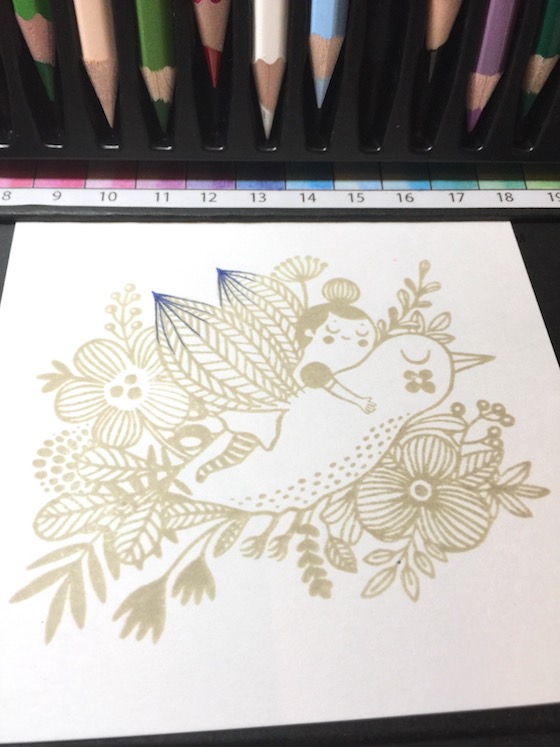 When I was in Arizona for a road trip to Waffle Flower I was able to see a sneak of this stamp and I haven't been able to get it out of my head. L.O.V.E.!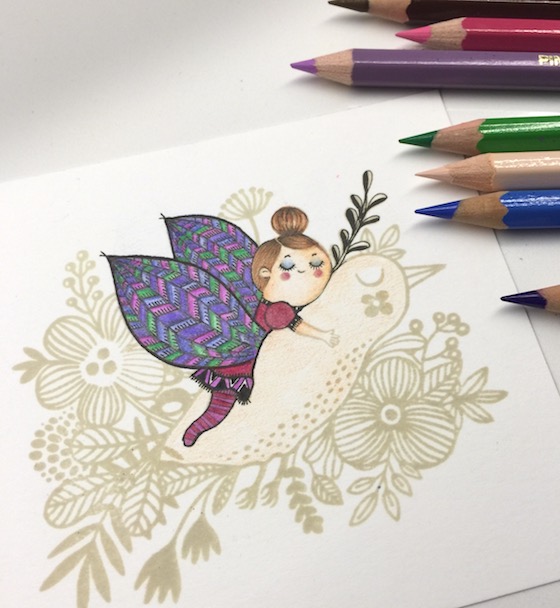 Finally I had the opportunity to ink this baby up and do a little coloring.
I hope to finish this tomorrow. Have a great day! Hugs, Kathy
P.S. I don't see this brand new stamp in the store yet at Waffle Flower or at Simon Says Stamp.
COLORING CHALLENGE INFO BELOW… QUESTIONS? NEWBIES? SHARING?
If you have any questions about the coloring challenge you can refer to this post . If you want to get my posts in your mailbox you can sign up here or subscribe to my videos here.
There are now 3 ways to share what you are coloring. If you want to join a community of coloring enthusiasts I recommend  FaceBook or Instagram. Be sure to tag me and use the hashtag #thedailymarker30day. Kids & young adults use #thedailymarker30daykids.
The 3rd way is to link up to my blog to share your coloring here.