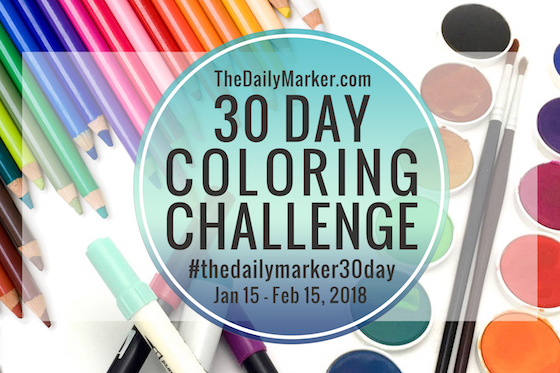 Hello Friends, How are you today? I hope your week is off to a good start.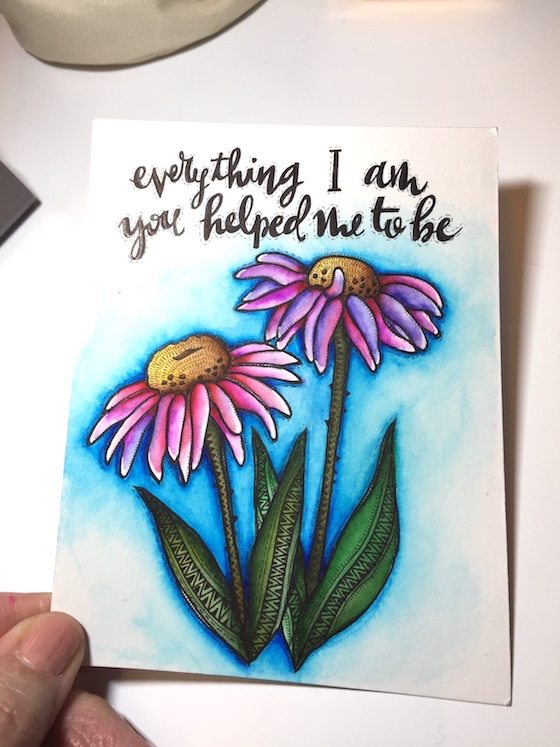 The sentiment on this coloring card from Simon Says Stamp feels like something I should be reading out loud to you guys! Thanks for your belief in me. Sometimes I feel like giving up blogging and then I think of you guys and that awful feeling passes. I'm not looking for you to say anything just being transparent and being grateful. Thank YOU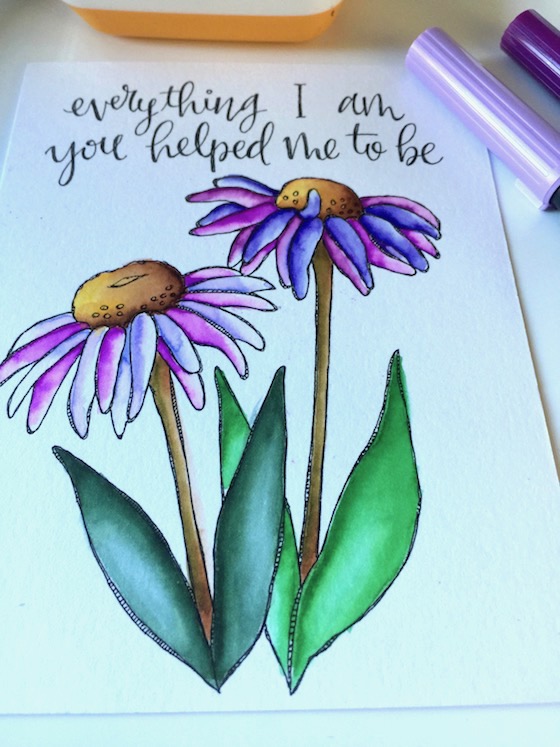 As you all know I love having SSS coloring cards on hand for a "quick" color. Today I had time to add lots of doodles … one of my favorite things to do. In the photo above I added some red to every petal for more interest.
I added white to the tips of the petals and lots of lines and triangles with a sharpie and a super fine tip marker. Soo fun!
Have a great day and see you tomorrow and THANKS again. Hugs, Kathy
COLORING CHALLENGE INFO BELOW… QUESTIONS? NEWBIES? SHARING?
If you have any questions about the coloring challenge you can refer to this post . If you want to get my posts in your mailbox you can sign up here or subscribe to my videos here.
There are now 3 ways to share what you are coloring. If you want to join a community of coloring enthusiasts I recommend  FaceBook or Instagram. Be sure to tag me and use the hashtag #thedailymarker30day. Kids & young adults use #thedailymarker30daykids.
The 3rd way is to link up to my blog to share your coloring here.