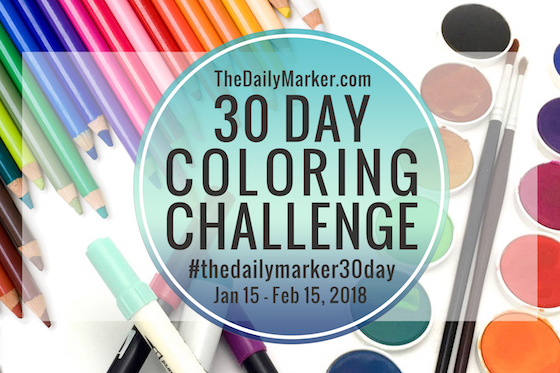 Hello Friends, How are you? I can't believe another week has whooshed by.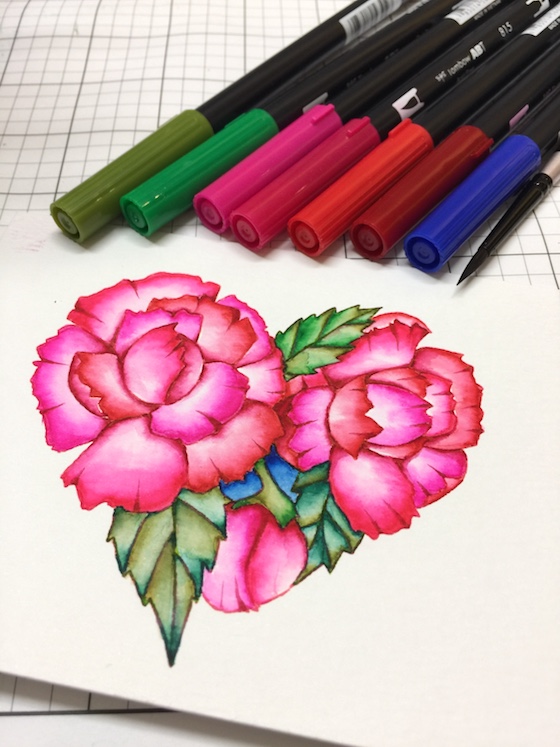 I have always loved this stamp and I bet most of you have it … it's called, "You Are Here" from Concord & 9th. This floral is the same stamp that I used for my background yesterday.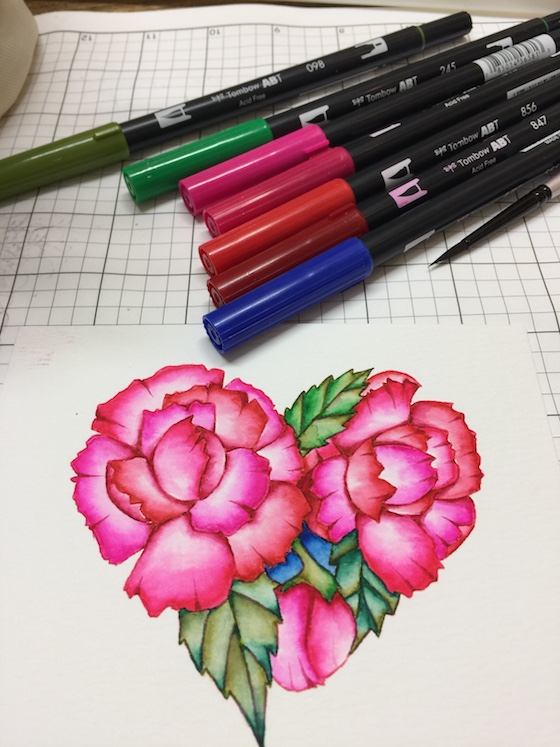 The flower was stamped with this distress ink on this watercolor paper.  If you don't have any Tombow markers I suggest a small pack to see if you like them.
Do you have any fun plans for the weekend? I am hoping to do a video what would you like to see?
See you tomorrow and as always I am grateful for your visit. Hugs, Kathy
COLORING CHALLENGE INFO BELOW… 
If you have any questions about the coloring challenge you can refer to this post . If you want to get my posts in your mailbox you can sign up here or subscribe to my videos here.
There are now 3 ways to share what you are coloring. If you want to join a community of coloring enthusiasts I recommend  FaceBook or Instagram. Be sure to tag me and use the hashtag #thedailymarker30day. Kids & young adults use #thedailymarker30daykids.
The 3rd way is to link up to my blog to share your coloring here.
P.S. If you want to share the logo when writing your blog post or on Facebook etc. that would be lovely & so appreciated :).
P.S.S. Did you catch my first road tip in 2018 is to So California with Lawn Fawn!?