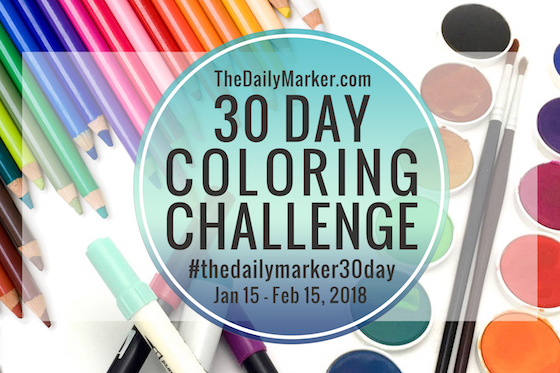 Hello Friends! How is your week going? I was so excited to have the time to finish this watercoloring I did earlier during the coloring challenge.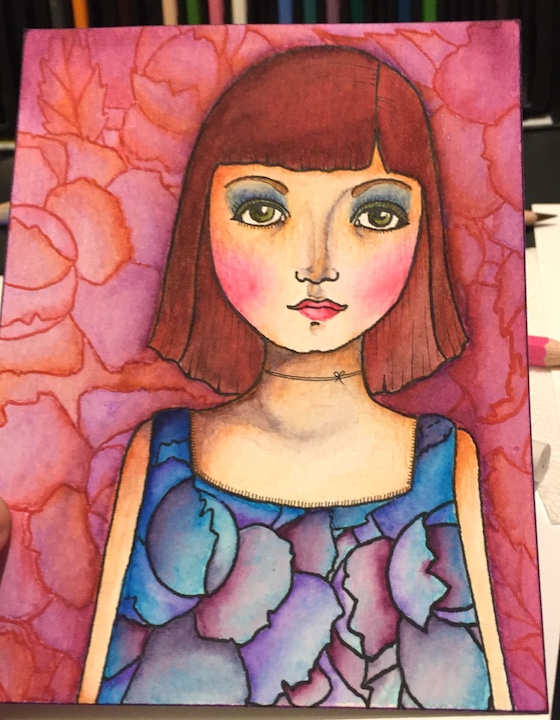 On this day I watercolored the background with distress ink and this day I watercolored the face and body. This is one of the things I love about the 30 day coloring challenge… no pressure to finish!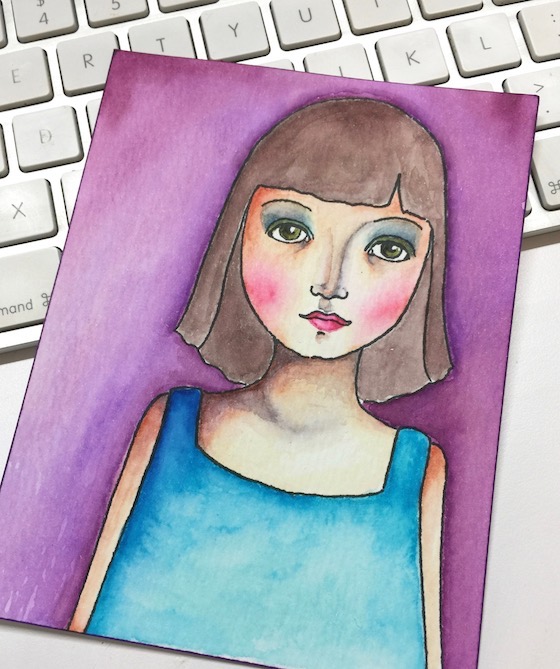 This is how she looked before I started the background. The girl stamp is called, "Charlotte" .
This heart stamp from Concord & 9th is so beautiful I thought it would work beautifully as a background and a design for the shirt.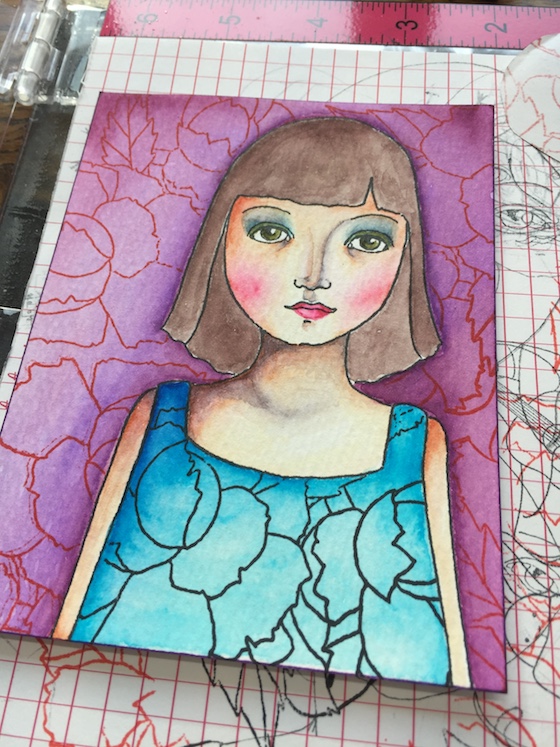 The background was stamped with a red distress ink and the shirt was stamp with a black ink for watercolors. I used a few different red and pink distress ink to watercolor the flowers in the background. The shirt was watercolored with some purple distress ink.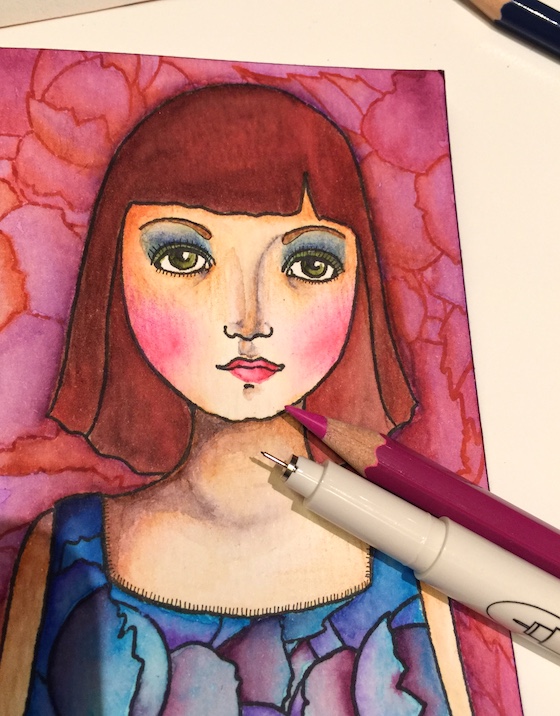 I used the super fine 0.03 to add a line to add for the eye brows and eyelashes. Highlights were added to the shadow areas on the girl and her cheeks.
Trying to call it an early night so see you tomorrow. Thanks for your visit! Hugs, Kathy
COLORING CHALLENGE INFO BELOW… QUESTIONS? NEWBIES? SHARING?
If you have any questions about the coloring challenge you can refer to this post . If you want to get my posts in your mailbox you can sign up here or subscribe to my videos here.
There are now 3 ways to share what you are coloring. If you want to join a community of coloring enthusiasts I recommend  FaceBook or Instagram. Be sure to tag me and use the hashtag #thedailymarker30day. Kids & young adults use #thedailymarker30daykids.
The 3rd way is to link up to my blog to share your coloring here.
P.S. If you want to share the logo when writing your blog post or on Facebook etc. that would be lovely & so appreciated :).
P.S.S. Did you catch my first road tip in 2018 is to So California with Lawn Fawn!?