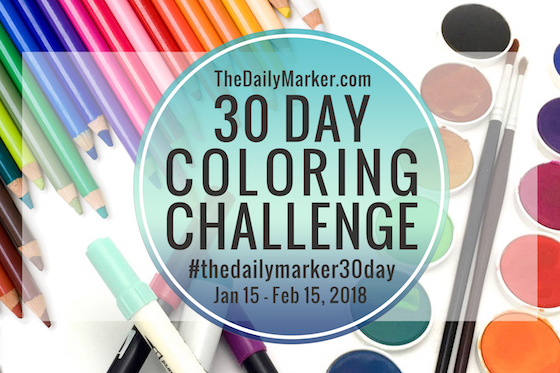 Hello hello it's me again!! Full disclosure … I colored this when I was away & decided to save this if I didn't have time to color. The daily trips to the hospital and now the rehab place have cut into my creative time so I was happy to have these sweet birds.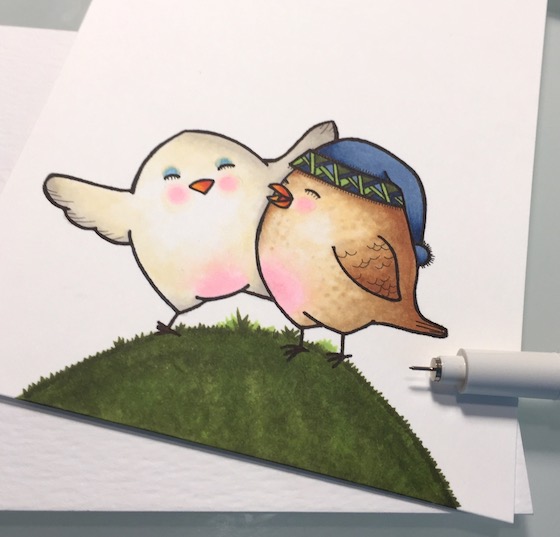 It's always rewarding to alter a stamp for an everyday use. The sweet bird on the left is making a "snow bird" instead of a snow angel. So fun! I decide to have him stand for an excitable lil birdie.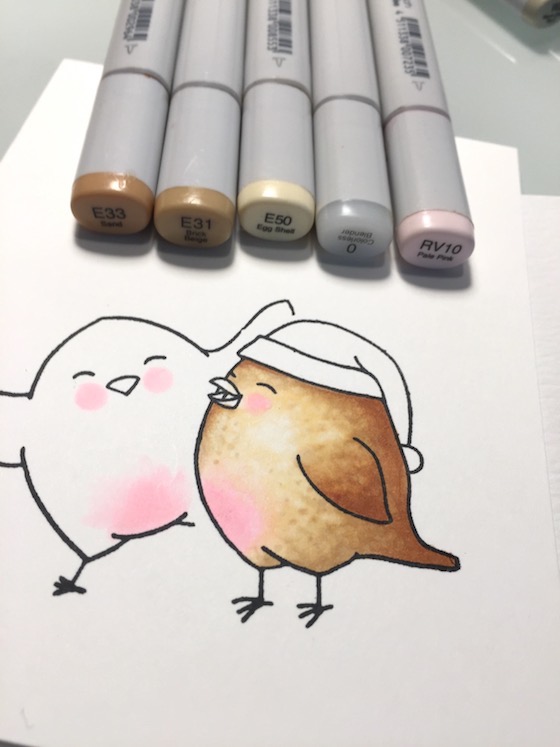 This little cutie was from this stamp set and super easy to turn the hat into a regular knitted type of hat. After coloring my first layer on the bird I used some ink blending solution with a rag. (My favorite technique)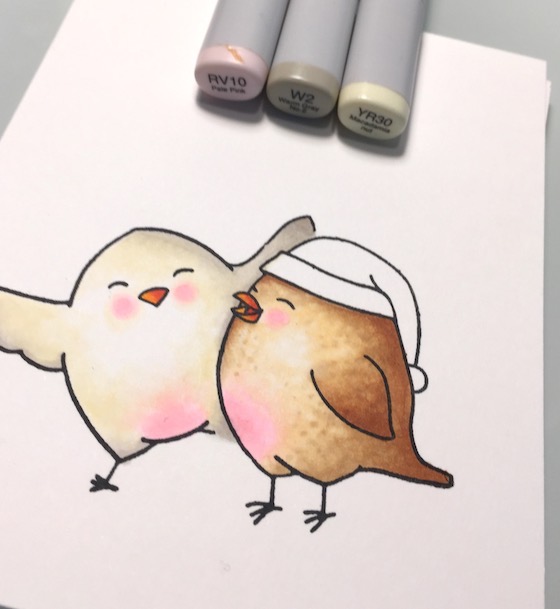 I want to add a huge red heart in the background if I get a chance!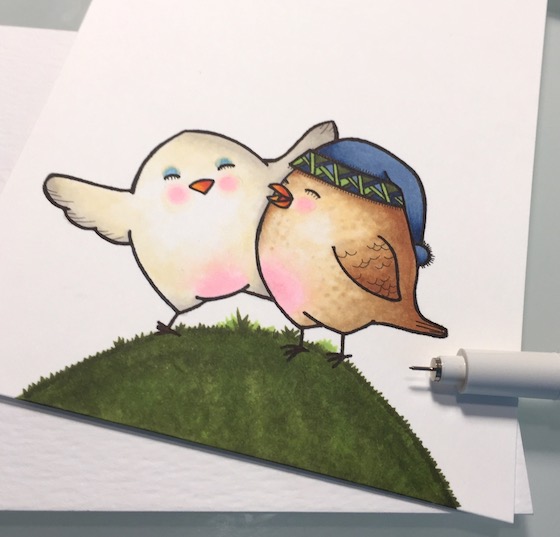 Using the super fine tip marker I added some details on the wings, eyelashes and fuzz on the hat.
Thanks again for your prayers, thoughts and good wishes for David. You all are the best. Many hugs, Kathy
COLORING CHALLENGE INFO BELOW… QUESTIONS? NEWBIES? SHARING?
If you have any questions about the coloring challenge you can refer to this post . If you want to get my posts in your mailbox you can sign up here or subscribe to my videos here.
There are now 3 ways to share what you are coloring. If you want to join a community of coloring enthusiasts I recommend  FaceBook or Instagram. Be sure to tag me and use the hashtag #thedailymarker30day. Kids & young adults use #thedailymarker30daykids.
The 3rd way is to link up to my blog to share your coloring here.
P.S. If you want to share the logo when writing your blog post or on Facebook etc. that would be lovely & so appreciated :).
P.S.S. Did you catch my first road tip in 2018 is to So California with Lawn Fawn!?