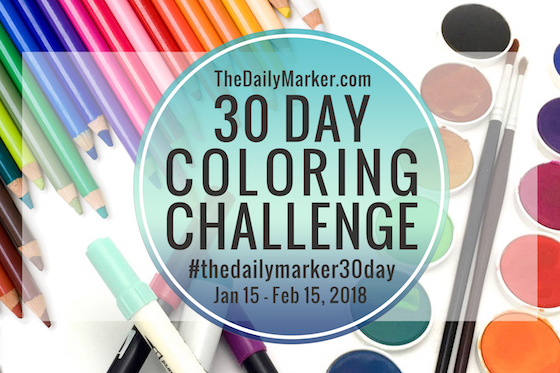 Hello Friends! How is your day going? I have some good news! My step dad was moved to an acute care rehab yesterday. It's going to be a lot of work and a huge adjustment for him but, I think he will put in the work. The bad news is the facility is well over an hour each with without traffic.EEK!  I hope to be getting back to more regular posts and back to my routine . I wanted to give you all a big Thank YOU for your prayers!!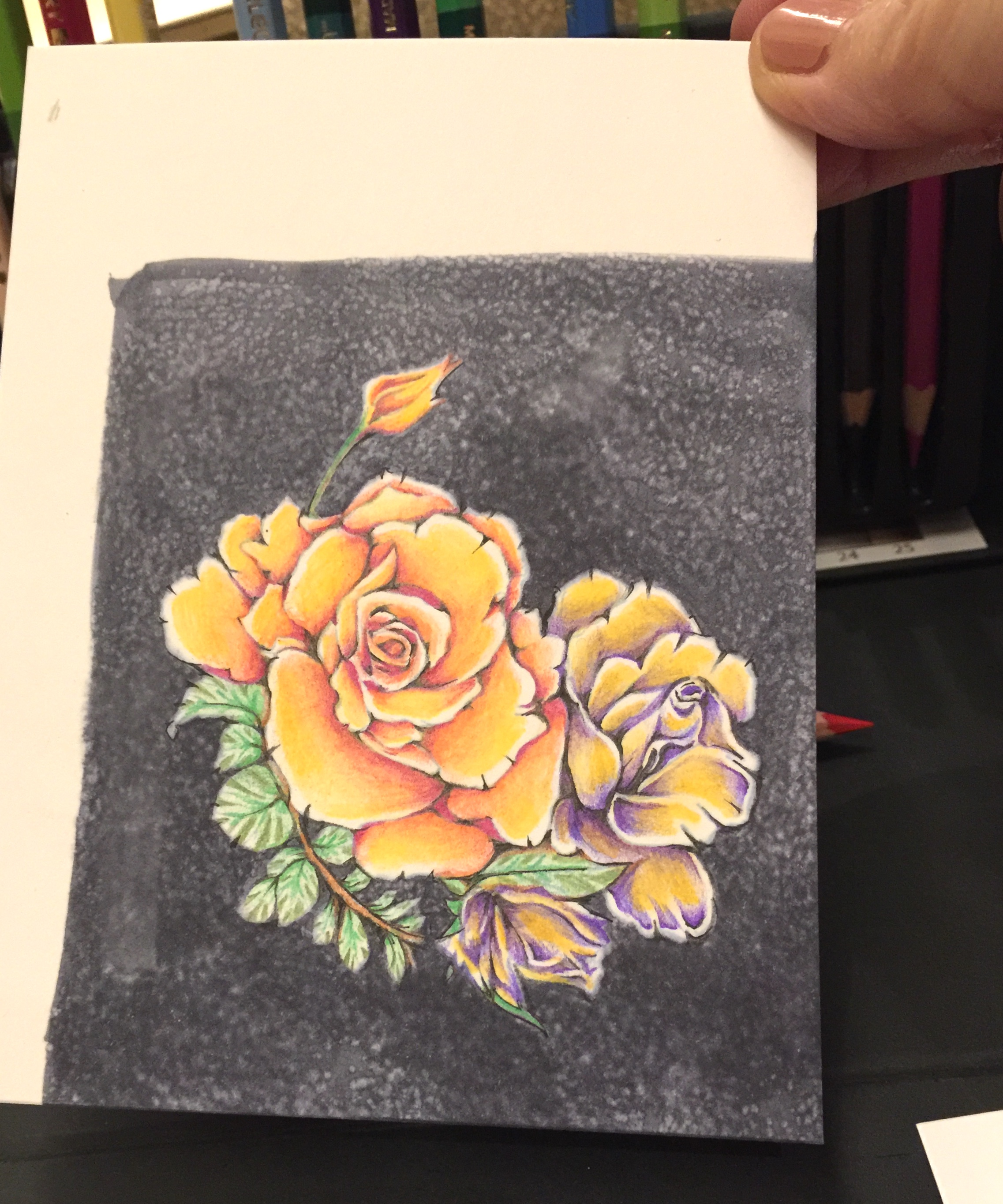 I had a little time to finish these roses from yesterday. See you tomorrow! Hugs, Kathy
COLORING CHALLENGE INFO BELOW… QUESTIONS? NEWBIES? SHARING?
If you have any questions about the coloring challenge you can refer to this post . If you want to get my posts in your mailbox you can sign up here or subscribe to my videos here.
There are now 3 ways to share what you are coloring. If you want to join a community of coloring enthusiasts I recommend  FaceBook or Instagram. Be sure to tag me and use the hashtag #thedailymarker30day. Kids & young adults use #thedailymarker30daykids.
The 3rd way is to link up to my blog to share your coloring here.
P.S. If you want to share the logo when writing your blog post or on Facebook etc. that would be lovely & so appreciated :).
P.S.S. Did you catch my first road tip in 2018 is to So California with Lawn Fawn!?