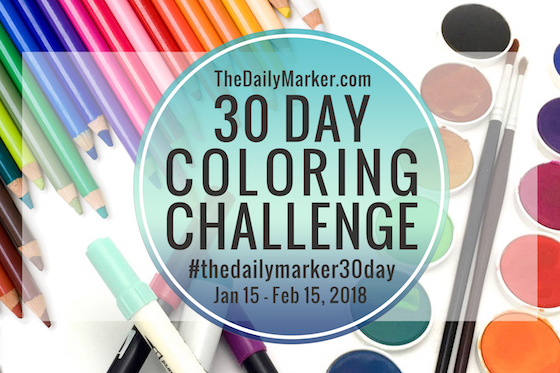 Hello Friends, How are you? Sorry I missed yesterday I just couldn't add one thing to my plate. Every day this week I have been at the hospital with my step dad for 6 hours or more. You would think I would have lots of coloring time but, it's busy with tests and motivating him and supporting my mom. He now has pneumonia and is still somewhat disoriented from his back surgery on Monday … or the pneumonia … not sure.  So please keep him in your prayers.
I hope you all are well and that the flu is staying away from you and your family!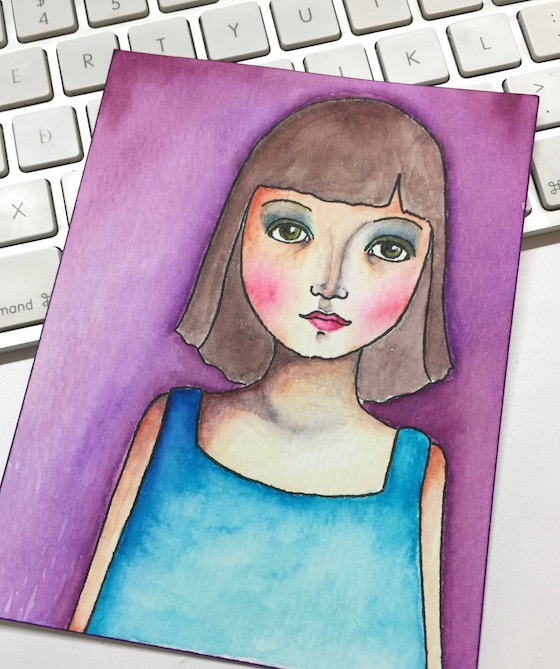 I am excited to finish this girl and give her a fun pattern on her dress. I feel like I need to add some highlights on her hair? We will see  … hummmm.
Check out this post for background colors and this post for the face and body colors plus a similar video.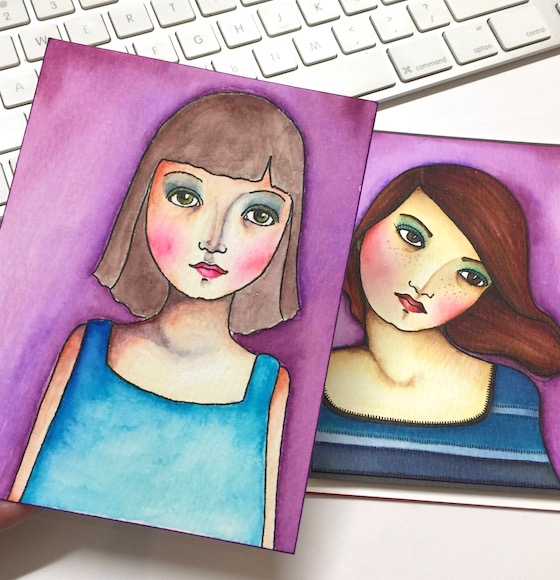 Just in case you wanted to compare the two. Off to bed to try and stay healthy. So happy I have this happy place in my life and all of you and this community. Hugs and Love, Kathy
If you don't have Instagram you can still see what everyone is coloring … The majority of you prefer to share on IG so thought you might want to take a peek. 
COLORING CHALLENGE INFO BELOW… QUESTIONS? NEWBIES? SHARING?
If you have any questions about the coloring challenge you can refer to this post . If you want to get my posts in your mailbox you can sign up here or subscribe to my videos here.
There are now 3 ways to share what you are coloring. If you want to join a community of coloring enthusiasts I recommend  FaceBook or Instagram. Be sure to tag me and use the hashtag #thedailymarker30day. Kids & young adults use #thedailymarker30daykids.
The 3rd way is to link up to my blog to share your coloring here.
P.S. If you want to share the logo when writing your blog post or on Facebook etc. that would be lovely & so appreciated :).
P.S.S. Did you catch my first road tip in 2018 is to So California with Lawn Fawn!?