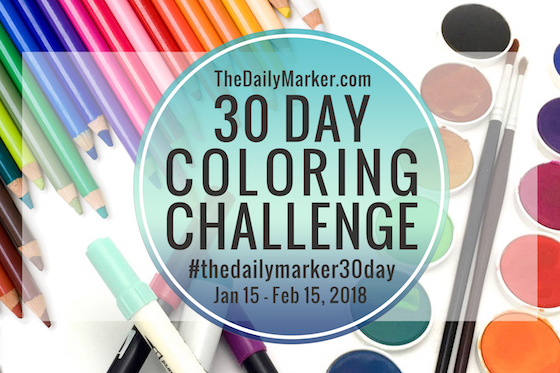 Hello friends and my dear color enthusiasts! How are you? My 9th coloring challenge starts tomorrow lol. I am sooo behind the 8 ball but, that adds another element of F.U.N. right! 
If you have NOT done one thing to prepare do NOT worry because I haven't either … seriously not one thing!! If you want to see my previous video of essential supplies click here (they are still the same except for the corner rounder).
On December 13 I had a photo request and so many of you were so kind to send in photos & I thank YOU for doing that.THE VIDEO REPRESENTS OUR COMMUNITY THAT HAS BLOOMED AND I AM SO GRATEFUL FOR … IT'S MY WAY OF SAYING THANK YOU FOR BEING AN ACTIVE PARTICIPANT.
I commissioned Josh to collect & edit the photos to give them a cohesive look and then all I had to do was the voice over. I will be adding more photos for the next challenge so if you missed it don't worry. Why wait you can do it now but, you won't see it until the next challenge and I will try and slow down the video a little bit.
See you in TOMORROW!! I AM SUPER EXCITED!! Feel free to use the logo or grab logo that says "I'm taking …" . Thanks again for making this community such a great one!
If you are new to the 30 Day Coloring Challenges a very warm welcome to you and so happy you are here. I hope to answer any questions you might have or give you a little refresher if you have participated before.
I will be sharing daily here on my blog and Instagram and  hopefully FACEBOOK PAGE where you can share your coloring (it's a private group). Keep in mind I am not super active at FB but, we will have a presence there and the focus is community.
WHAT IS THE GOAL of the challenge:  To color something daily even if it's a few minutes but, certainly not required. (I know that I am happier when I am coloring even if it's for 10 minutes.)  Hopefully together along the way we will all stretch our creativity a little bit more. IN A NUT SHELL  … it's anything goes challenge … and whatever you feel inspired to do. Any medium of your choice including "coloring" with ink. Some days you will have more time than others but, it's just about adding more time to color and carve out a little time for you.
CAN ANYONE PARTICIPATE IN THE 30 DAY CHALLENGE?  YES please! If you want to participate you can jump in at any time during the challenge! Feel free to include your children and grandchildren.  If you miss a few days don't feel like you have to catch up. We all know life can get in the way.
HOW DO YOU SHARE WHAT YOU ARE COLORING? On Day 1. I will have a place for you to share on my blog with a link up.  (here is the last challenge  link up if you want to have a look) Two more ways to share are  FaceBook or Instagram (these are more interactive) When you use the hashtag #thedailymarker30day I can find what you are doing. Kids & young adults use #thedailymarker30daykids.
WHAT IS A GOODWILL AMBASSADOR?  Each challenge a group of people are chosen that were very active during during the previous challenge.  They will be helping me spread love on Instagram and Facebook. The challenge is about coloring & it's about community, spreading kindness & support for each other.
THE GOODWILL AMBASSADORS FOR THIS CHALLENGE are: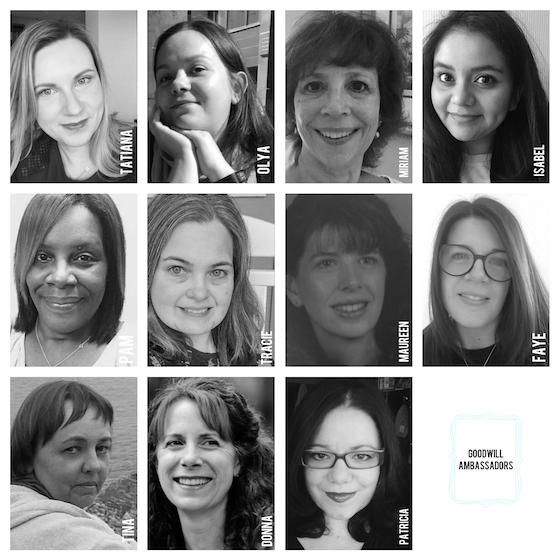 The challenge is about coloring & it's about COMMUNITY, spreading kindness & support for each other ❤️😀 A huge shout out to these ladies Tatiana, Olya, Miriam, Isabel, Pam, Tracie, Maureen, Faye, Tina, Donna, Patricia (@tatianacraftandart @pershina_olya @tomandmiriam @isabelcristinanl @pocono.pam @tracieponddesigns @scrapgirl1467 @fayewynnjones @tinneke_th @donnadoll74 @scrapflower )
Patricia helps me with FB and contacting everyone & Patti helps me with Prize Patrol (When the next challenge rolls around I will be picking a new group of Goodwill Ambassadors and I hope I haven't hurt anyone's feelings this go around.)
WHAT IS "THE COLORING CHALLENGE ROAD TRIP" ?  If you are new to the coloring challenge you most likely don't know about the road trip. I am taking the coloring challenge on the road & my goal is to create some happiness with a feel good all day event that is affordable plus give back to the community at the same time . The Coloring Challenge Road Trip will have lots of stops that will be all day meet-ups for anyone who loves to color and wants to be with like minded people. You can check out the  Dates & Locations for "The Coloring Challenge Road Trip" here.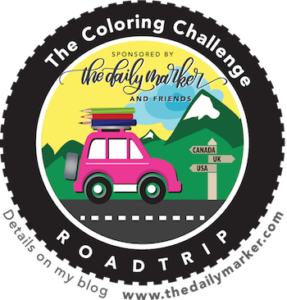 I just announced my first stop for 2018 to So. Cal at Lawn Fawn. Check out this post here for the details.