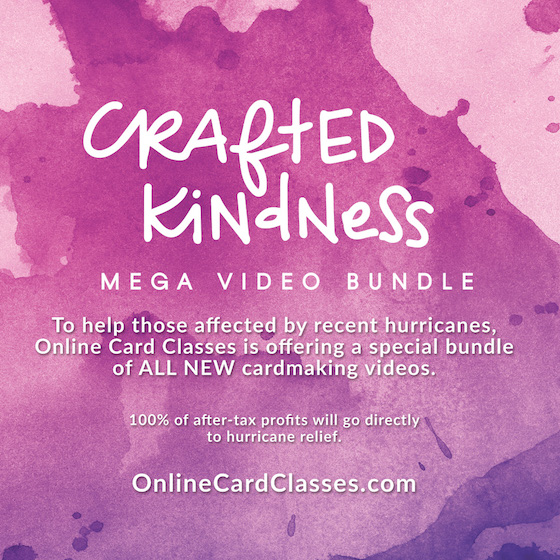 Hello Friends! How are you today? I am super excited that Online Card Classes has just released their MEGA VIDEO BUNDLE! This has been in the works for months!! During my Coloring Challenge Road Trip I have been telling everyone about it…. YIPEEE it's here! You can read all the details here but, I will tell you that you can NOT beat this! Click here to watch the trailer.
30 video for $24.00 I say run! 100% of the proceeds are donated.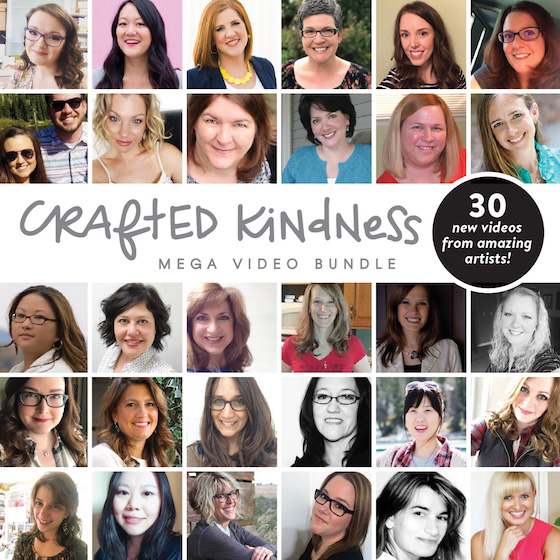 Blessed is how I feel that I was able to donate my time with all of these awesome artists to do something to help in a crafty way. Thanks to Jennifer & Kristina for working countless hours to make this happen!!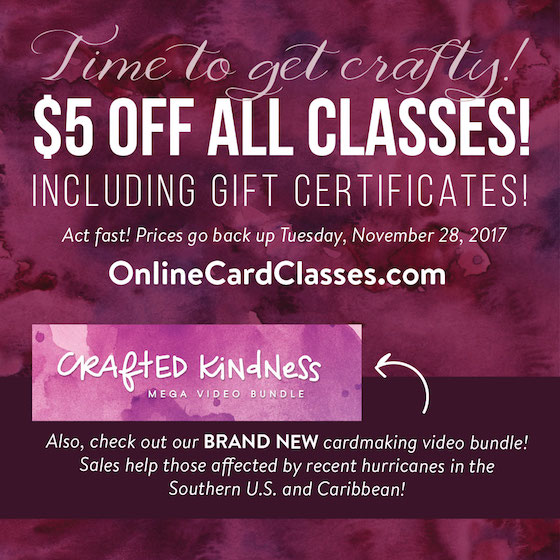 Most of you know I am a super huge fan of Online Card Classes and I always celebrate when then have $5.00 off all classes including gift certificates. Yes please! Not only are their classes top notch but, a great value without a sale.
Have a great week! Hugs, Kathy