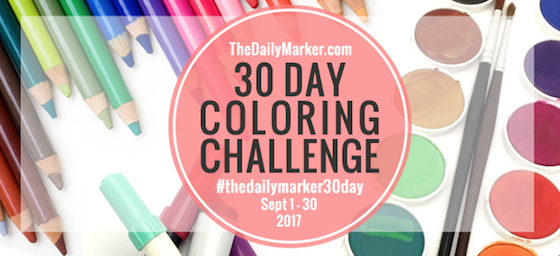 Hello Friends, How's it going? I have a super quick post today.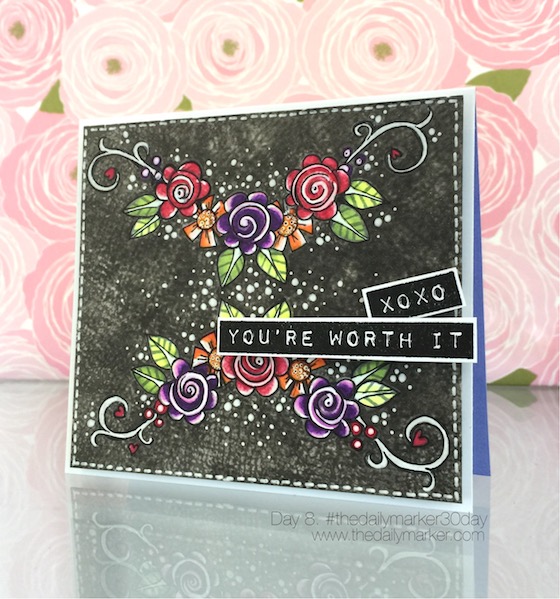 I colored this panel and decided to make a simple card with it. This flower swag is from Spellbinders and it so fun to add dots to. I stamped the swag twice with some memento ink.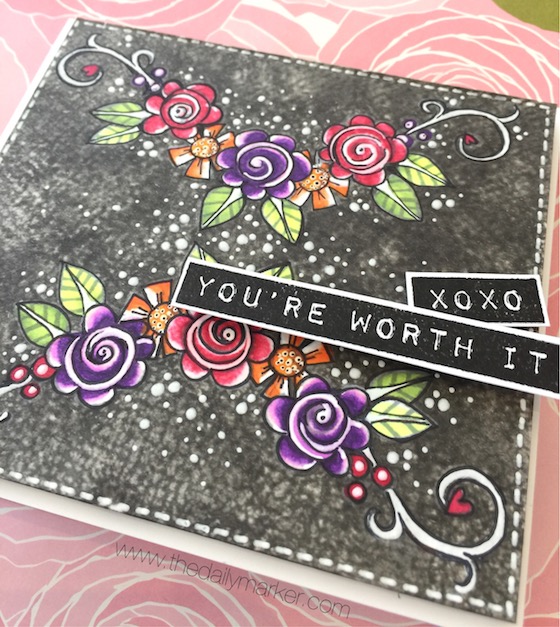 For the background I used some copic blending solution and a rag to get that texture. Stamping these labels makes it  a quick card and an easy sentiment fix.
GIVEAWAY! I have two goodie bags to giveaway including a Spellbinder stamp. Just leave me a hello in the comments & I will announce the winners next week.
Also … I love seeing what you are coloring and sharing… thank YOU!  See you tomorrow. Hugs, Kathy
P.S. If you are new to the challenge …. The premise of "The Daily Marker 30 Day Coloring Challenge" is to color something everyday even if it's for five minutes. (However feel free to  jump in or out as time permits). Any coloring medium is welcomed. Click here for DAY 1. TO UPLOAD YOUR COLORING  or here on Instagramor here on Facebook (FB is a closed group). Please remember to use the hashtag #thedailymarker30day  kids & young adults #thedailymarker30daykids
If you have any questions about "The Daily Marker 30 Day Coloring Challenge" you can refer to this post.  If you want more info on The Coloring Challenge Road Trip click here.