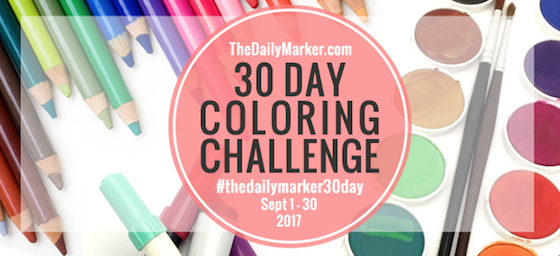 Hello Friends, I hope you had a wonderful weekend. My family was all together and it was so special. Today I have a quick post with a washi tape background.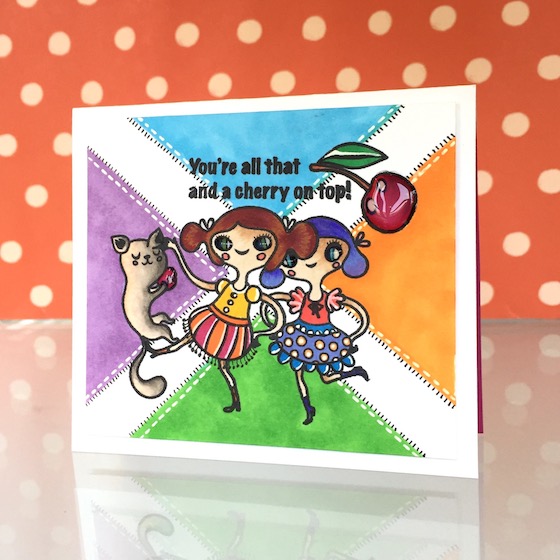 Waffle Flower Stamps have been rocking some of the most fun stamps!! This particular set is called, "Fruity Thank You" and what's not to love.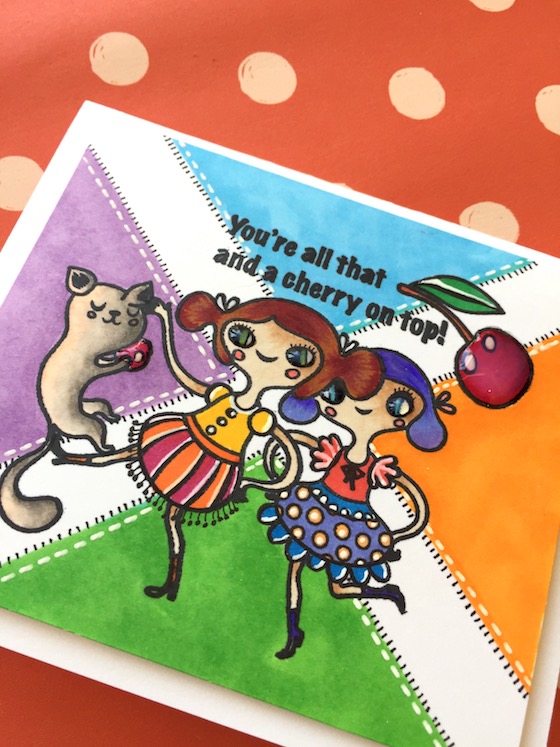 This is the perfect stamp set to do some simple coloring and having fun with a gel pen and super fine tip marker. (it's the only marker that make the perfect eyelashes with)
Thank YOU all for your comments, enthuasium and for coloring. See you tomorrow. Hugs, Kathy
P.S If you are new to the challenge …. The premise of "The Daily Marker 30 Day Coloring Challenge" is to color something everyday even if it's for five minutes. (However feel free to  jump in or out as time permits). Any coloring medium is welcomed. Click here for DAY 1. TO UPLOAD YOUR COLORING  or here on Instagramor here on Facebook (FB is a closed group). Please remember to use the hashtag #thedailymarker30day  kids & young adults #thedailymarker30daykids
If you have any questions about "The Daily Marker 30 Day Coloring Challenge" you can refer to this post.  If you want more info on The Coloring Challenge Road Trip click here.