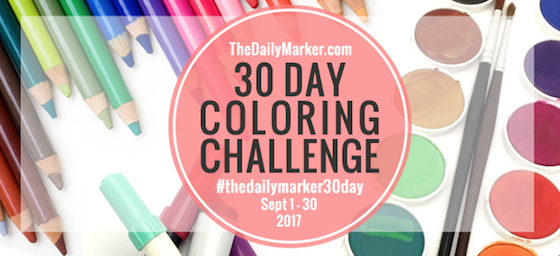 Hello Friends, How is your long weekend going? If you are from Texas my heart goes out to you & my prayers are with you.
Did you have time to check out the blog hop yesterday? Talk about inspiration and lots of giveaways.
Have you noticed or seen Simon Says Stamp watercoloring cards? I love the fun illustrations and I love not stamping sometimes. (this particular set is sold out but, there are so many more)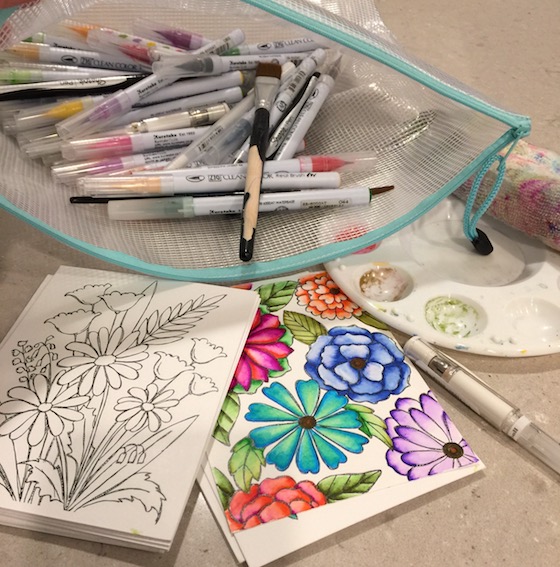 Every time I travel I pack up my Zig markers, a palette, rag and some of my watercoloring cards. You can see all of them here. (The images are on Tim Holtz bright white watercolor paper and there is a pack for every occasion).
Part of this was watercolored on an airplane and I was able to finish it today.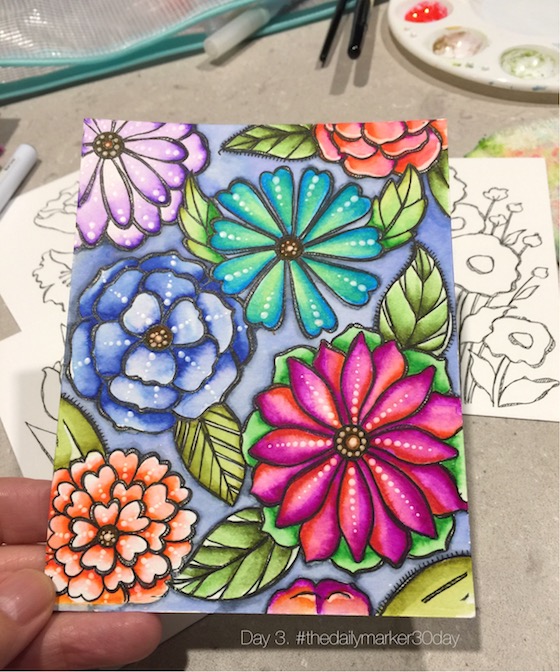 Zig markers are so bright and bold and I am finding them easier and easier to color with. (I will have a video soon)
Thanks for popping by today and see you tomorrow AND HAPPY COLORING. Hugs, Kathy
P.S. If you are new to the challenge …. The premise of "The Daily Marker 30 Day Coloring Challenge" is to color something everyday even if it's for five minutes. (However feel free to  jump in or out as time permits). Any coloring medium is welcomed. Click here for DAY 1. TO UPLOAD YOUR COLORING  or here on Instagramor here on Facebook (FB is a closed group). Please remember to use the hashtag #thedailymarker30day  kids & young adults #thedailymarker30daykids
If you have any questions about "The Daily Marker 30 Day Coloring Challenge" you can refer to this post.  If you want more info on The Coloring Challenge Road Trip click here.
Card Supplies & Links: Depending on the product affiliate links may be used at no cost to you.