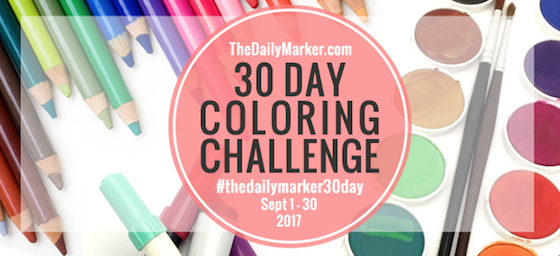 Hello Friends, How is your week going? Any plans for the weekend? Finally I can tell you about Crafters For A Cause. Have you caught wind about it yet?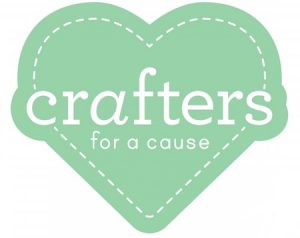 It's so exciting and it makes me feel so hopeful and joyful!! You can read all about it here & I hope you will get the same happy and warm feelings that I have. The fact that 100% of the total price is donated blows my mind!!A  huge kudos to Heidi at SSS for making this happen and so many others that have donated!!!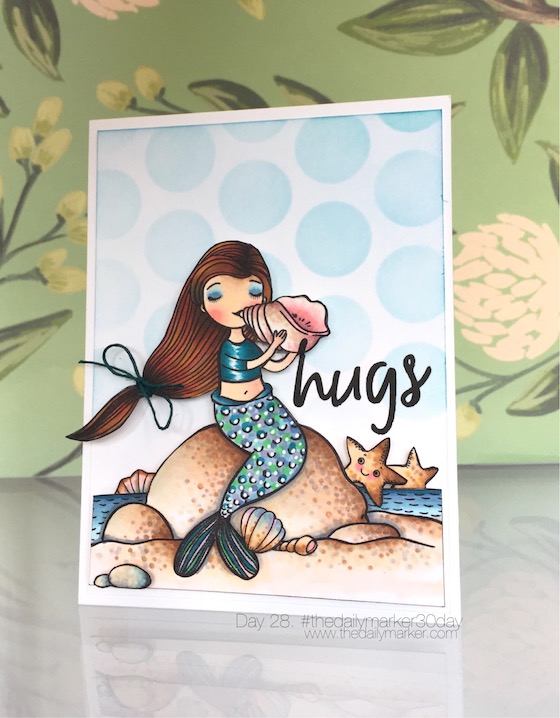 Finally I had some time to color this beautiful mermaid stamp from Honey Bee Stamps called, "Mermaid Song" . The sentiment is from this stamp set that is a limited release for STAMPtember …. one of Simon's collaborations with Honey Bee just for STAMPtember. Both stamp sets have awesome sayings but, I need something simple. I am trying to make many cards for Simon Says Stamp Crafters For A Cause!!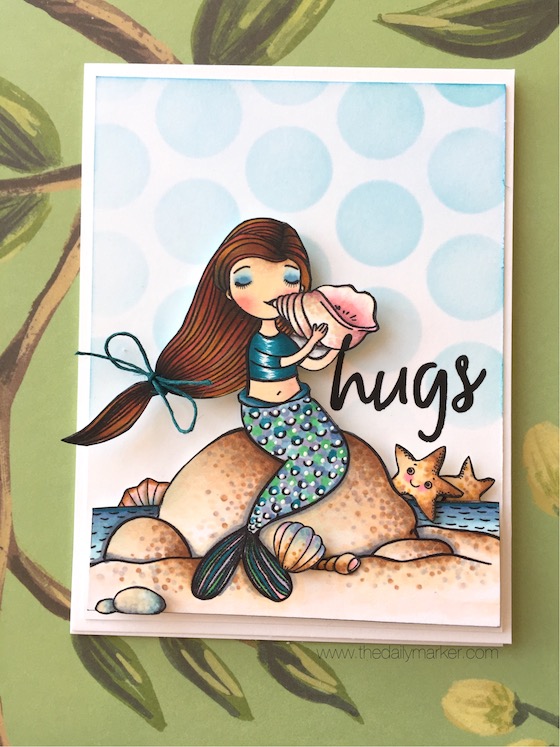 Honey Bee has the perfect background stamp for my mermaid but, I decided to use this Extra Large Dot stencil  with some distress ink instead because it was right in front of me. (so happy the stencil is in stock) I colored some twine with a copic marker to tie around her hair.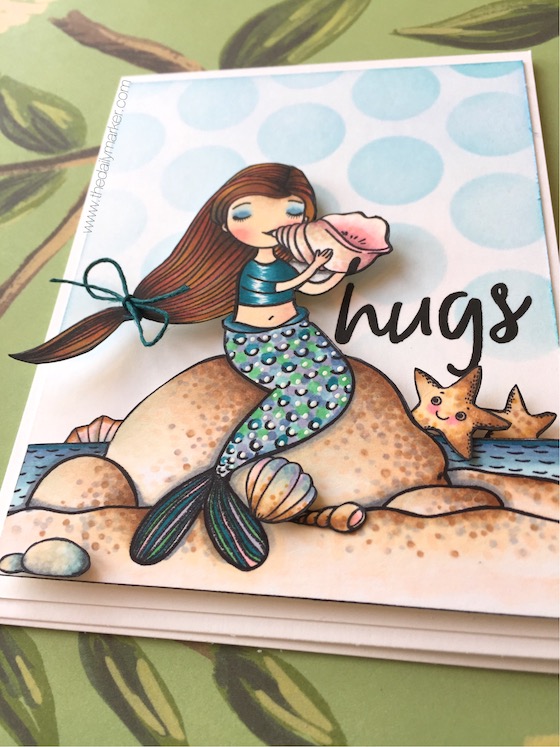 My super fine tip multiliner that's 0.03 was the only way to add realistic lashes on my mermaid.
GIVEAWAY! A stamp from Honey Bee plus a goodie bag. To qualify … I would love to hear if you have heard about "Crafters for a Cause" in the comment area. Winner will be announced on Tuesday. (thanks to Honey Bee for the Giveaway)
See you tomorrow and enjoy your day. Hugs, Kathy
P.S. If you want to see what everyone sharing on Instagram click here  … If you want to see what everyone is sharing on my blog click here and scroll down.
P.S.S. If you are new to the challenge …. The premise of "The Daily Marker 30 Day Coloring Challenge" is to color something everyday even if it's for five minutes. (However feel free to  jump in or out as time permits). Any coloring medium is welcomed. Click here for DAY 1. TO UPLOAD YOUR COLORING  or here on Instagramor here on Facebook (FB is a closed group). Please remember to use the hashtag #thedailymarker30day  kids & young adults #thedailymarker30daykids
If you have any questions about "The Daily Marker 30 Day Coloring Challenge" you can refer to this post.  If you want more info on The Coloring Challenge Road Trip click here.