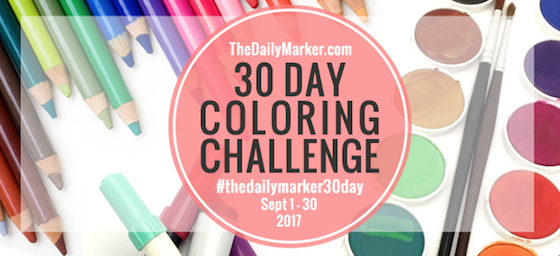 Hello Friends, How are you? I hope you don't mind but, I really need to postpone Day 30 lol ….. but, seriously. For the wrap up I need to include lots of stuff and it's 3 am plus I didn't get to do what I planned for Day 30. I think I will have it ready for Monday or Tuesday. Today is my mom's 80th Birthday PARTY so it's been busy around here. (I will have a sneak of Day 30 at the bottom of my post)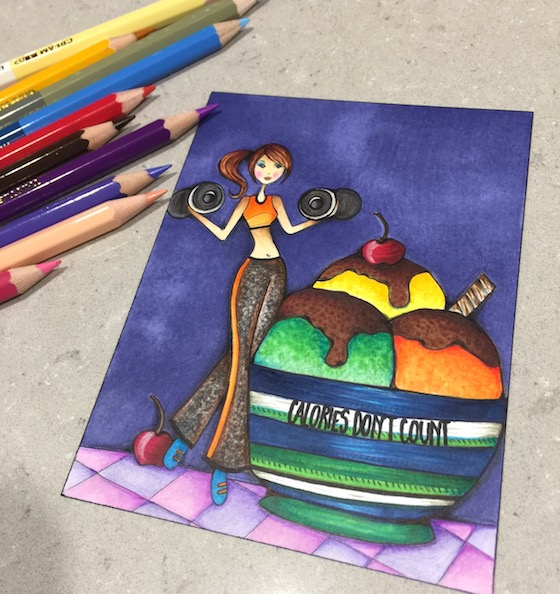 This took me some time and I wanted to quit several times.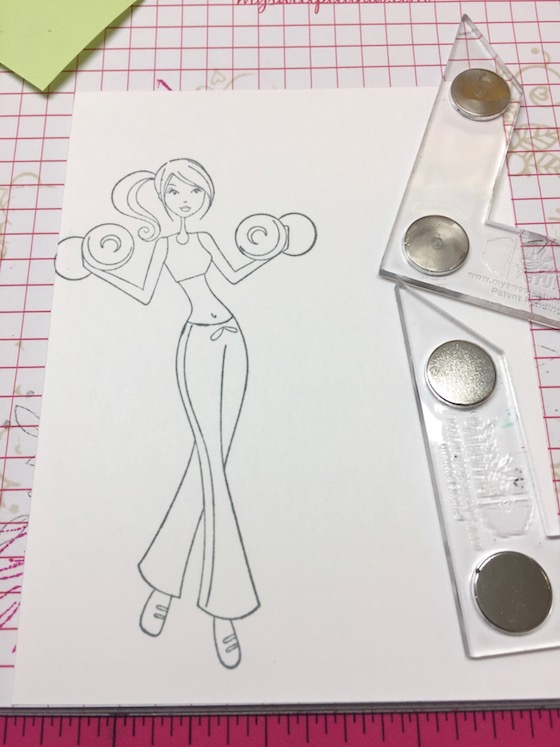 Weights is something I need to do more of so I felt like I needed this Barbella from Stamping Bella.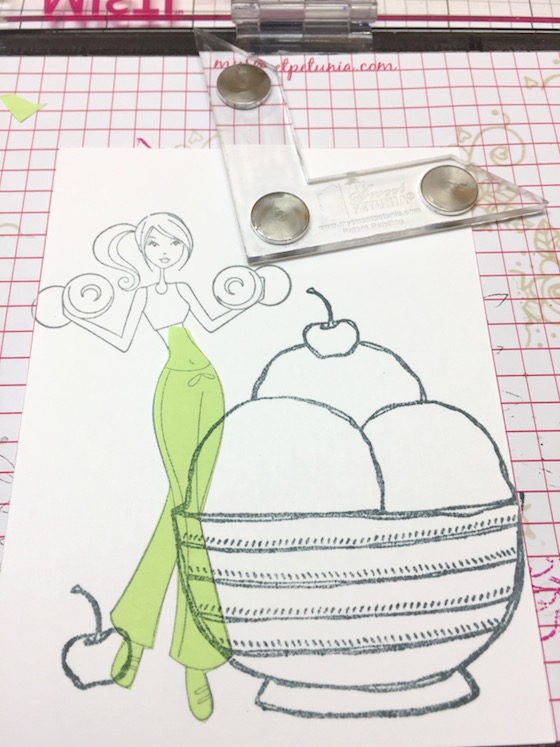 I have been itching to use this yummy stamp from Concord & 9th called, "Here's The Scoop" so .. I thought hummmm! The scale of the two stamps isn't right but, I thought it might work. The image was masked off with a post it note.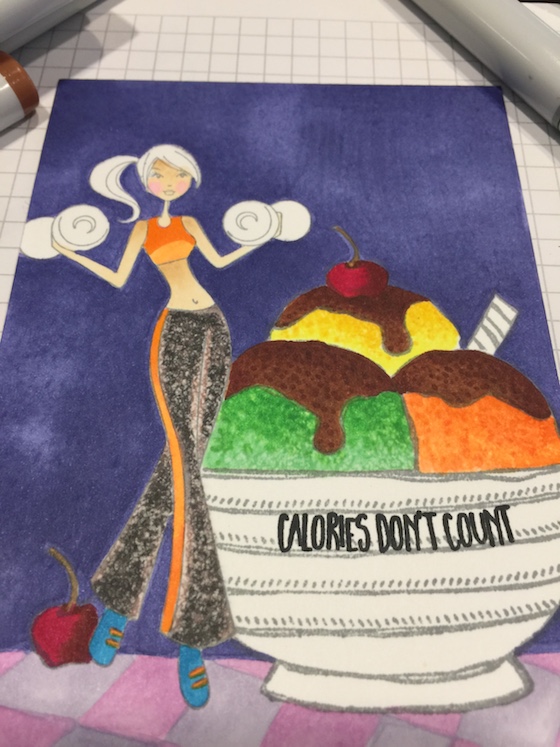 At this point it's all markers and ta da copic blending solution  plus some marker dots. The scoops of ice cream … I switched mine up … lemon, lime and orange sorbet. A citrus trio.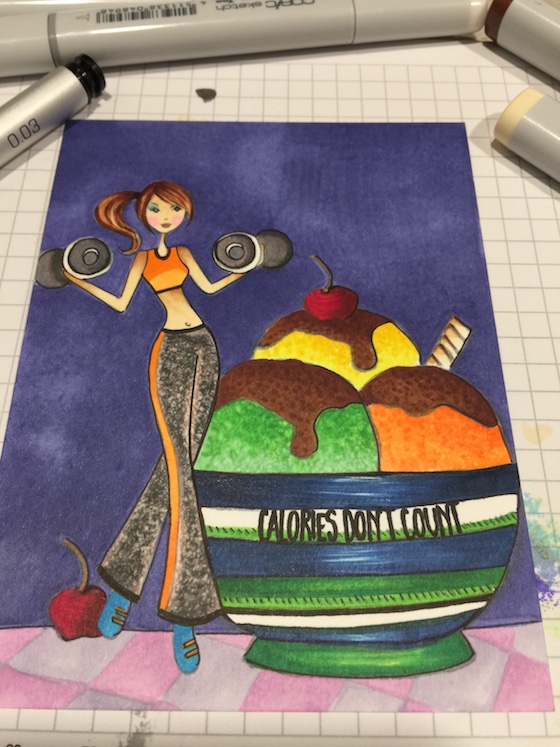 Sharpie details & more 0.03 super fine marker … a must have!!  (the shading on the bowl isn't good but, I was able to give it some interest with colored pencils.)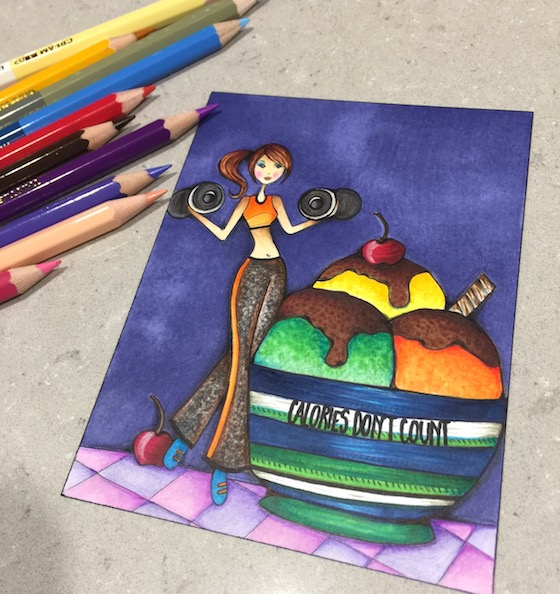 Once I picked up my colored pencils … finally this project was getting the color variation I was looking for.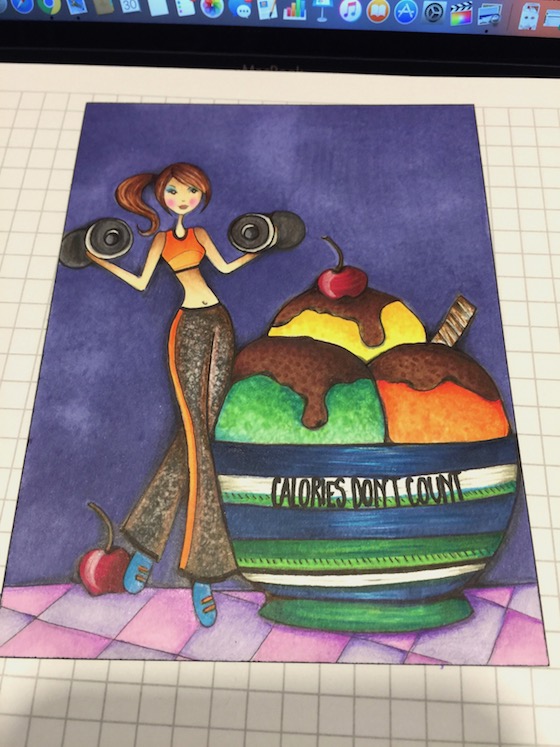 It is true that I stick with a project 90% of the time until I am satisfied but, it's certainly frustrating sometimes.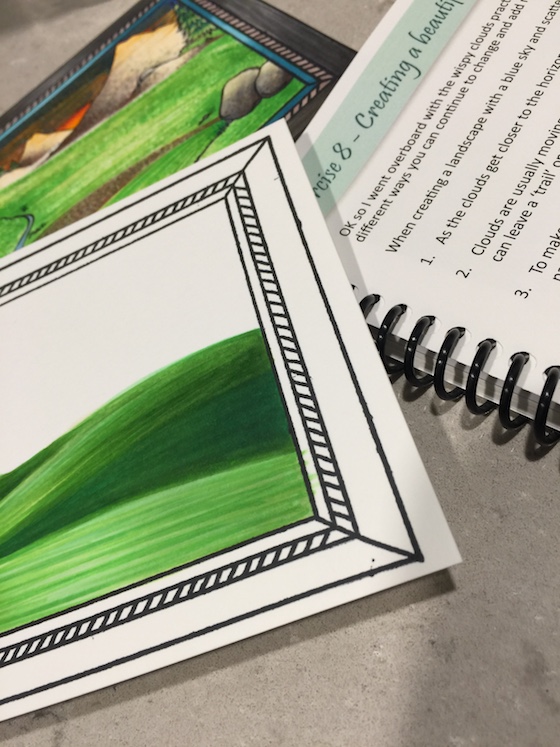 Here's a sneak peek for Day 30. I hope you all don't mind waiting & I appreciate your patience. Thank YOU!
GIVEAWAY!!  I have Concord & 9th yummy ice cream stamp to giveaway plus a goodie bag.  Winner will be announced next week. To qualify just say howdy. (thanks Concord & 9th)
Off to bed … see you soon. Hugs, Kathy