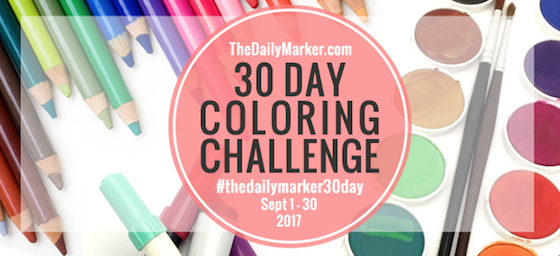 Hello Everyone!! I am shaking in my booties … it's Day 27! Wow how time flies when you are having fun…. maybe I should preface that and say when I am having fun lol.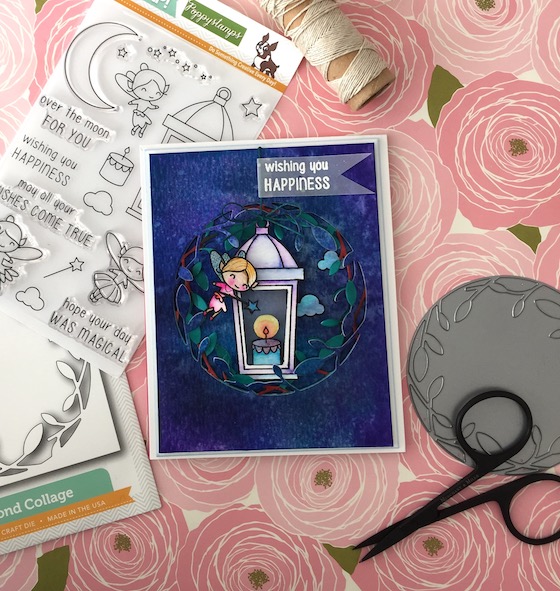 STAMPtember is such a fun time of year and I am lucky to be able to work with some of the exclusive stamp sets. This set called, "Magical Wishes" was a must have. The die cut "Frond Collage" seemed perfect to create a little garden type scene for the lantern to hang from.
Here is a video sharing my process. Max is barking a little bit at the end … my apologies.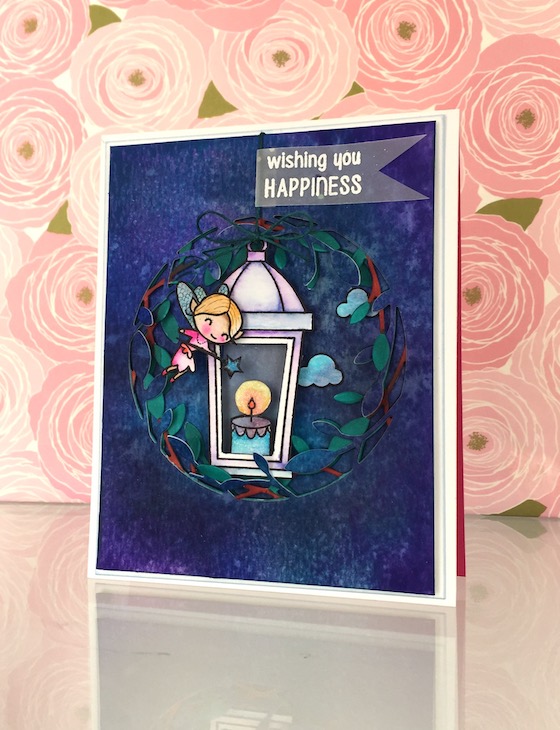 Loading up this watercolor paper with some distress ink for a galaxy card was fun.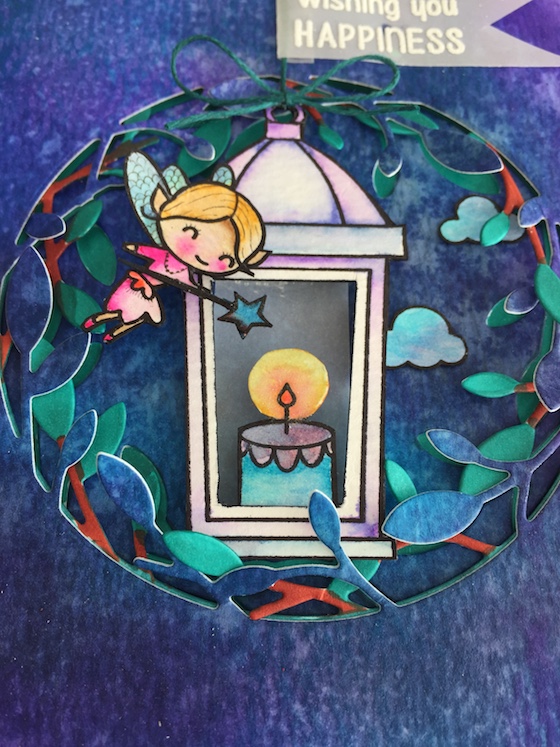 Thanks for your continued visits and see you tomorrow. Hugs, Kathy
P.S. If you want to see what everyone sharing on Instagram click here  … If you want to see what everyone is sharing on my blog click here and scroll down.
P.S.S. If you are new to the challenge …. The premise of "The Daily Marker 30 Day Coloring Challenge" is to color something everyday even if it's for five minutes. (However feel free to  jump in or out as time permits). Any coloring medium is welcomed. Click here for DAY 1. TO UPLOAD YOUR COLORING  or here on Instagramor here on Facebook (FB is a closed group). Please remember to use the hashtag #thedailymarker30day  kids & young adults #thedailymarker30daykids
If you have any questions about "The Daily Marker 30 Day Coloring Challenge" you can refer to this post.  If you want more info on The Coloring Challenge Road Trip click here.