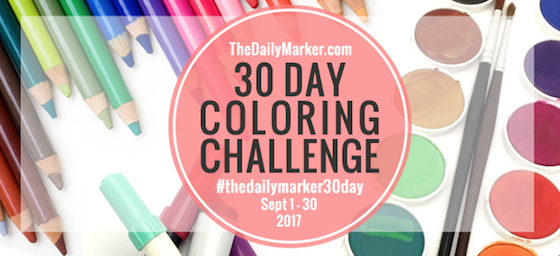 Hello Friends, How are you? It looks like so many of you are finding some "you" time … that makes me so happy and I feel so inspired when I see what you all are coloring. Thank YOU!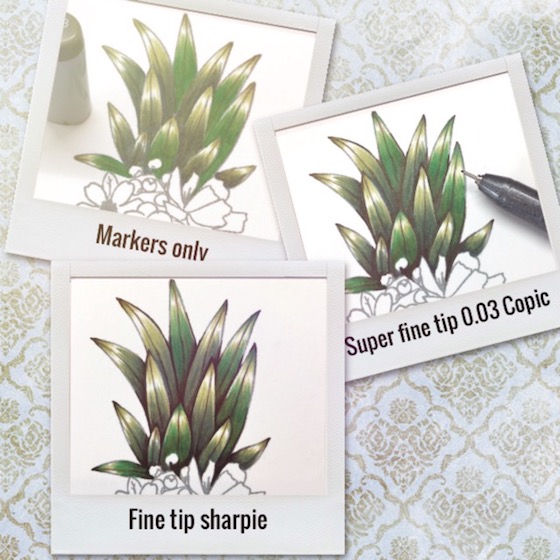 My goal is to impress upon you what a difference adding a little black to those nooks and crannies can do to enhance your coloring.
I hope you can see the slide show below … showing the process a bit?
Pineapple Perfection is a stamp that I have been itching to color since I first saw it and today I had a little time to color half of it. Woo Hoo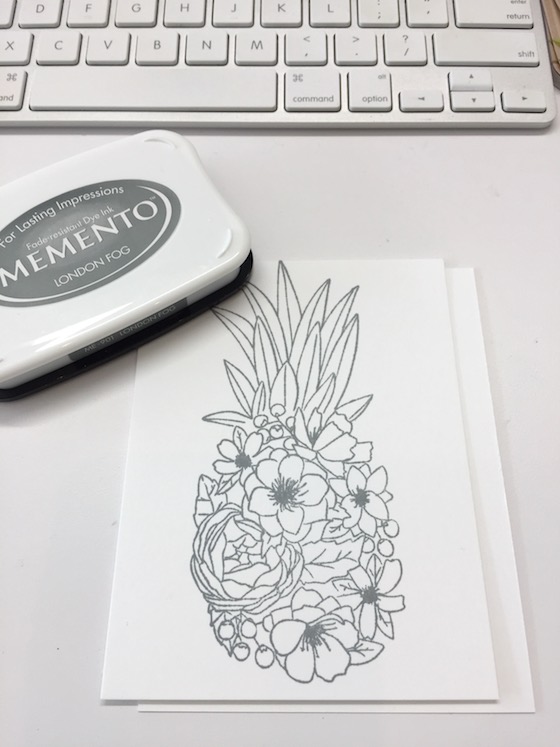 Tomorrow hopefully I will be able to finish coloring this beautiful stamp. I stamped the pineapple with some grey memento ink.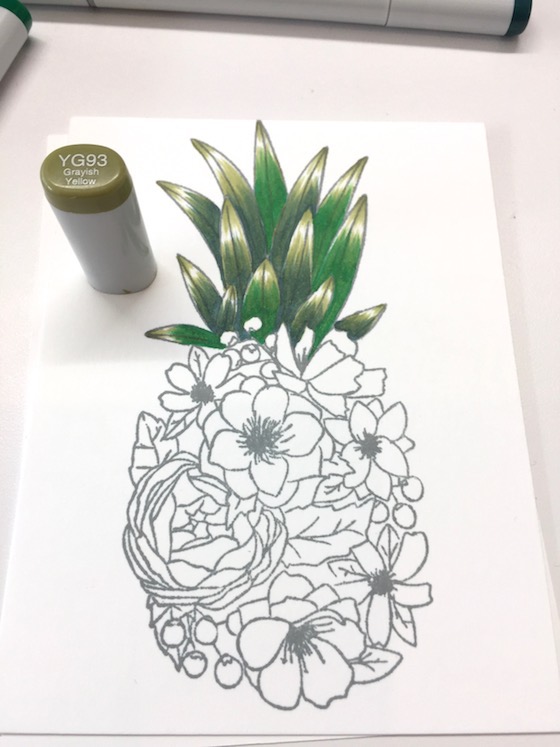 One of the tips that I talk about on The Coloring Challenge Road Trip is how filling in the nooks and crannies really makes your coloring POP. Hopefully I can convince you to try it if you haven't already?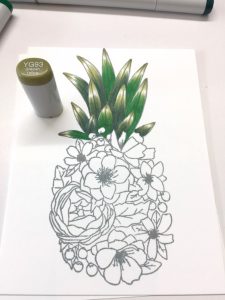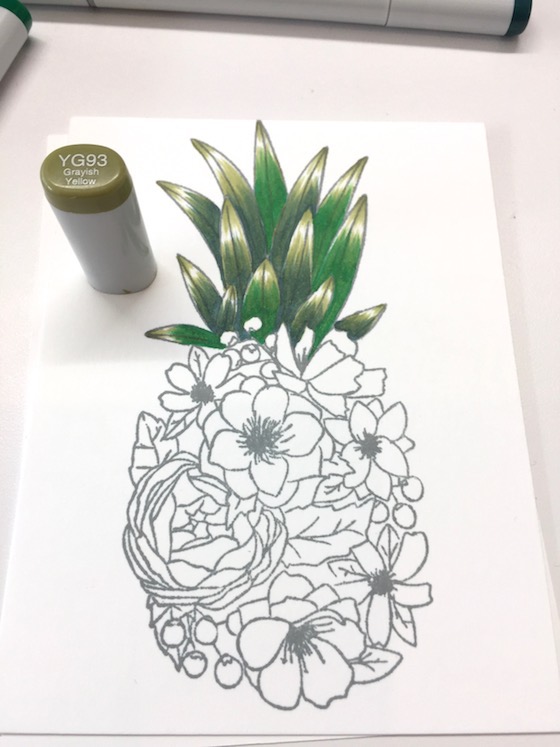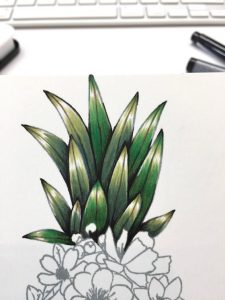 Lately I have been using a combination of super fine tip 0.03 and a fine tip sharpie.
If you are from Texas, Florida or the islands please let me know I would love to hear how you are. See you all tomorrow. Hugs, Kathy
P.S. If you want to see what everyone sharing on Instagram click here  … If you want to see what everyone is sharing on my blog click here and scroll down.
P.S.S. If you are new to the challenge …. The premise of "The Daily Marker 30 Day Coloring Challenge" is to color something everyday even if it's for five minutes. (However feel free to  jump in or out as time permits). Any coloring medium is welcomed. Click here for DAY 1. TO UPLOAD YOUR COLORING  or here on Instagramor here on Facebook (FB is a closed group). Please remember to use the hashtag #thedailymarker30day  kids & young adults #thedailymarker30daykids
If you have any questions about "The Daily Marker 30 Day Coloring Challenge" you can refer to this post.  If you want more info on The Coloring Challenge Road Trip click here.
Card Supplies & Links: Depending on the product affiliate links may be used at no cost to you.