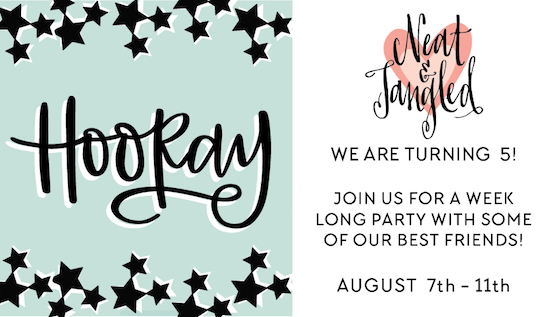 Hello Friends, How was your weekend? Today I am honored to be hopping to celebrate  Neat and Tangled 5th birthday!  Woo Hoo!!! Read more about Danielle (the owner) at the bottom of my post …. adore her!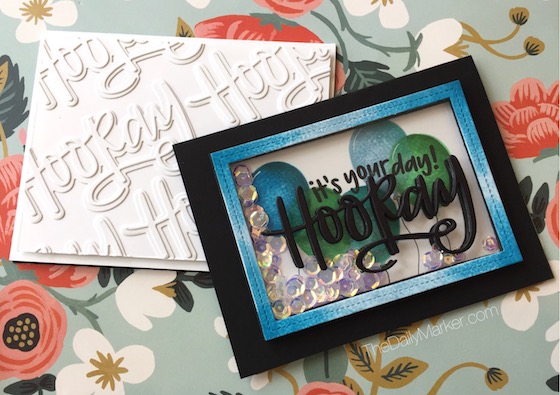 To celebrate I have two cards and a video plus some giveaways. To start at the beginning of the hop go to the Neat & Tangled blog here. If you are coming from the oh so talented  Laurie Willison blog you are in the right place. (I am the last stop in today's hop.)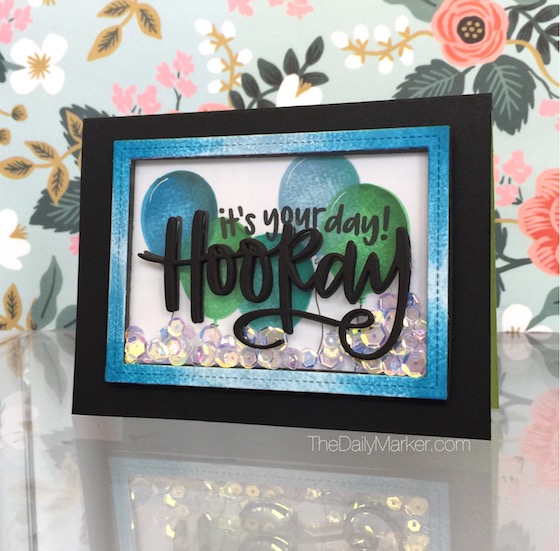 Danielle's lettering is so beautiful and I love the scale of this "Hooray" sentiment. So big, bold and dramatic … or it can be soft and elegant depending on how you use it.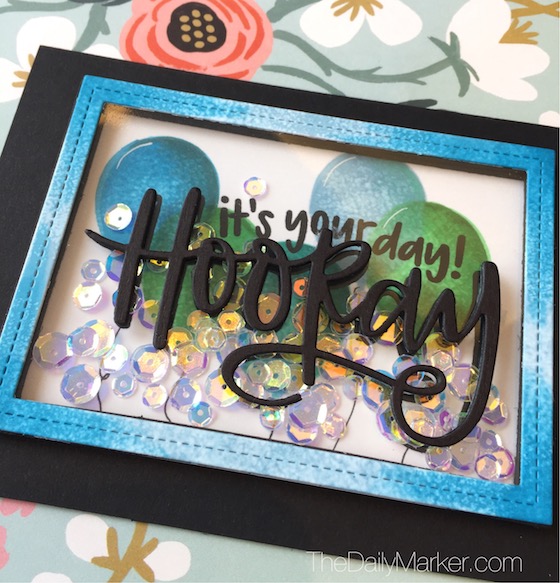 If you want to watch the video in HD click here. I am showing you how easy it is to use your markers with a stencil plus a rag & some copic blending solution.
(I would love for you to subscribe to my videos click here if you want to)
Such fun using this "Balloon Duo" to color with. Oh the possibilities!
The "Hooray" die stands on it own … I wanted to put the die cut front and center on a card. Love white on white and how fresh it looks and feels in your hand. (It's not easy to photograph tho)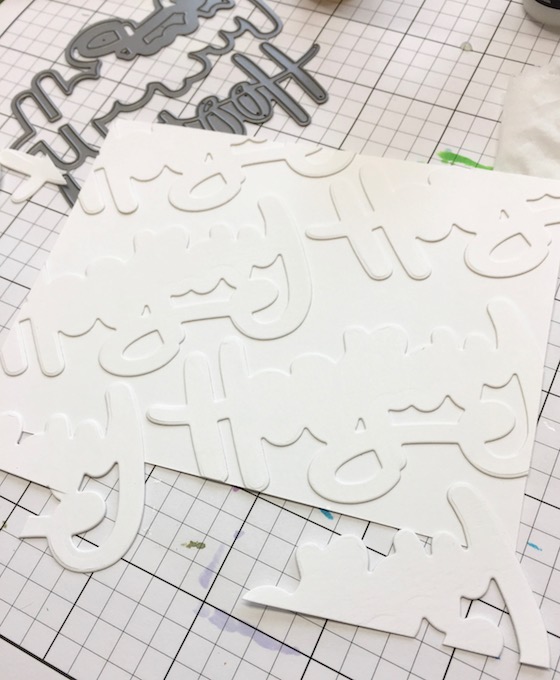 Four times I cut the horray …. that's it. A lot of impact for a small amount of labor. Arrange the shadow part of the dies on your card panel making sure one is positioned the way you want to read it and place the rest of the cut words around it.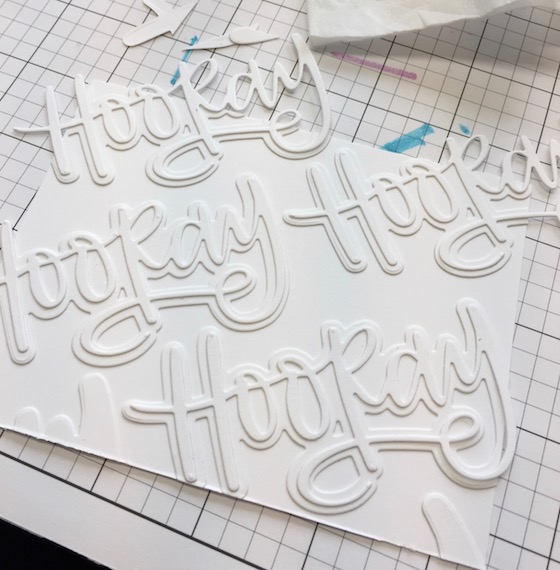 When you trim off the excess … use the trimmings to place on the missing parts you see on my card.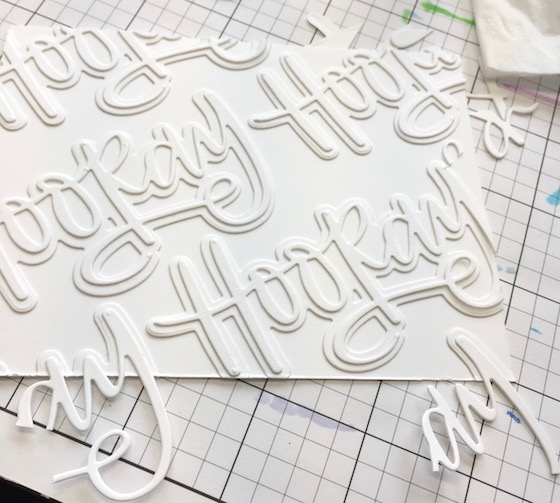 Here I added the trimmed bits, glued them on with some glossy and all I need to do is trim these and layer my card. Super easy & fun! The hard part is leaving it simple. Ack! So hard for me. To finish my card I put some foam tape on the back and mounted it on some white cardstock.
Ok let's talk…
Prizes: One $100 gift certificate to the Neat and Tangled shop and two $50 gift certificates to the Neat and Tangled shop. Winners will be chosen from comments all along the hop all week long. Winners will be announced Sunday, August 13th! Good luck!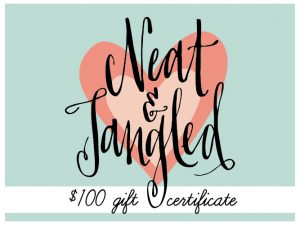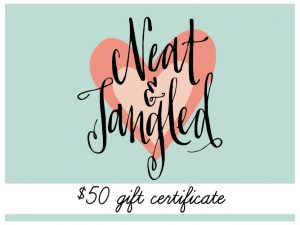 I am the last stop in the hop but, be sure the check the
Neat & Tangled blog
tomorrow for more inspiration all week long.
Ok .. back to the important part about Danielle the owner of Neat & Tangled.  If you have never met Danielle … she's beautiful ! The jaw dropping kind but, the best part of her is her calm presence and her big heart plus she's always smiling! If you want to read more about Danielle click 
HERE
.)
Also I have to mention and I hope it's ok. If any one of you have had the task to create a Go Fund Me page … I would imagine that's pretty heart wrenching. Well …. Danielle had to do that and if you think a few dollars can't make a difference … it's does. Danielle's father is suffering from CRSPS. To read more about CRSPS or see the Go Fund Me page go to  Dan's CRPS Treatment Fund. (Please keep in mind that $5.00 can help them reach their goal or to share their story. 
Thanks for reading Danielle's story and I hope you understand that I needed to post about her dad's CRPS. Have a great week and always grateful for your visit. Many hugs, Kathy
Card Supplies & Links: Affiliate links are used depending on the product.