Hello Friends! How are you today? Are any of you from Texas? Have friends or family in Texas? My heart and prayers are with you. It seems trivial to be blogging and carrying on but, it's all I can do to keep my mind busy & hopefully it's a distraction for you.
 On another note …. A few of us are hopping to celebrate Gina K. Designs! Gina is releasing some super exciting products TODAY!!  Four new stamps sets, a new incentive set & a new mini kit called, "Stitched Leaves". To start at the beginning click here and if you are coming from the talented & FUNNY Lydia's blog you are in the right place.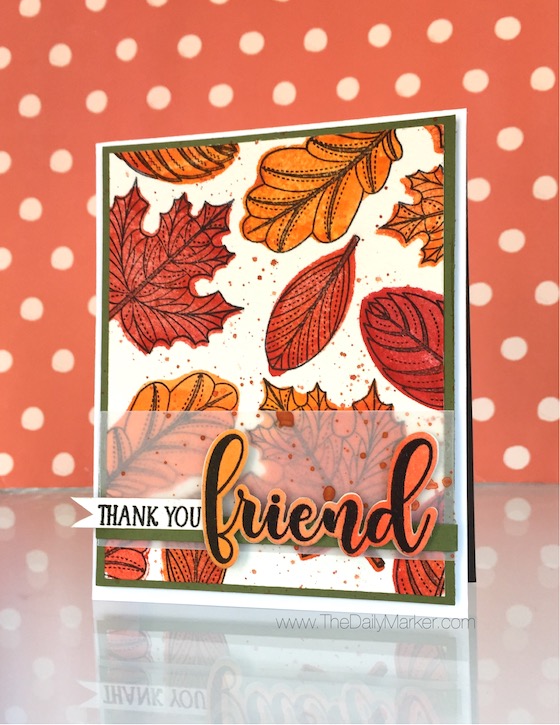 Since my coloring challenge starts TOMORROW I thought I would channel Jennifer McGuire and try something with a technique instead of my usual coloring. These images in the "
Stitched Leaves
" are so beautiful and I wish I had more time to color each one.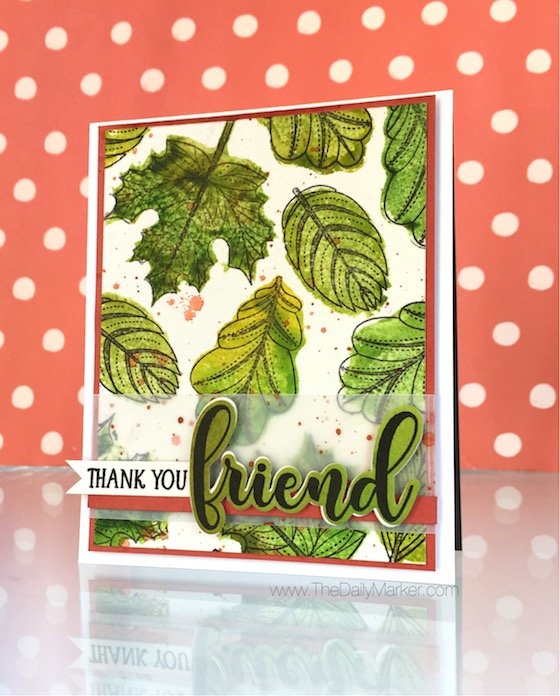 The solid stamp in the kit … I painted with watercolor, sprayed with water then stamped it on some watercolor paper. Once it was dry I used the beautiful stitched stamp on top.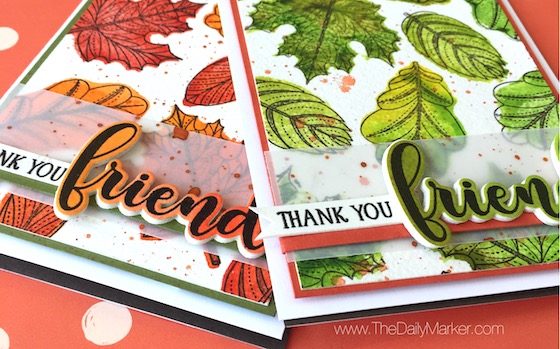 Love the font on the "Friend" die! I painted a swipe of watercolor with oranges and greens on some scrap watercolor paper, heat set it and die cut it. Using up my scraps I die cut more of the word friends and glued them all together with some glossy accents.
The background and the vellum were splattered and when dry I assembled all the pieces.
I have to mention the Gina K. cardstock is so rich in color plus nice & thick. When you feel a card that has a weight to it … the card feels more special. Like when someone hands you a business card and it's a heavy weight … I think OH WOW in my head lol. (The colored cardstock is 100 lb., white & ivory are 120lb., & there are layering weights that are 80lb. if you prefer a combo of different weights of paper.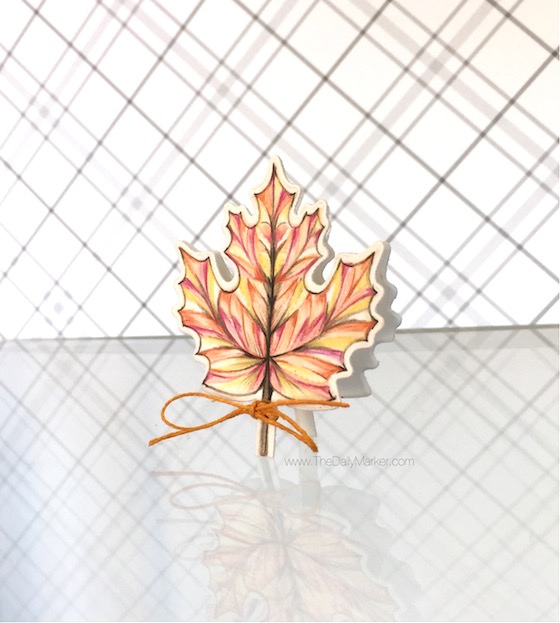 Since coloring is my thing how could I not spend a little extra time coloring this beautiful stitched leaf stamp!! . My medium of choice was colored pencils. I die cut the leaf again so I could make a mini card. Perfect for a gift tag or a lunch box note. I might slip this in my husband's wallet.
What's a hop without a GIVEAWAY! Gina is giving away FOUR $20.00 gift certificates on every stop in the hop. (Winners will be chosen from each blogs comments). Tuesday Sept 5th the winners will be announced on Gina K. Designs blog.