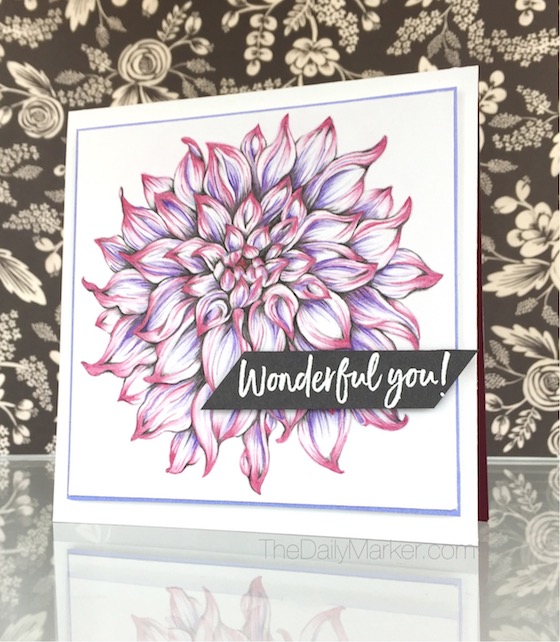 Hellllloooo Friends! I am back and so soon! Can you believe it. Today I am up on the Power Poppy blog for another "Inspire Me post" . As promised I have a video using the same pencils that I used yesterday. The Chameleon pencils.
This XL Dahlia stamp from Power Poppy is big and juicy!! I love it so much and it's a great stamp for any medium and for techniques. True it will take you more time but, the results will be worth it.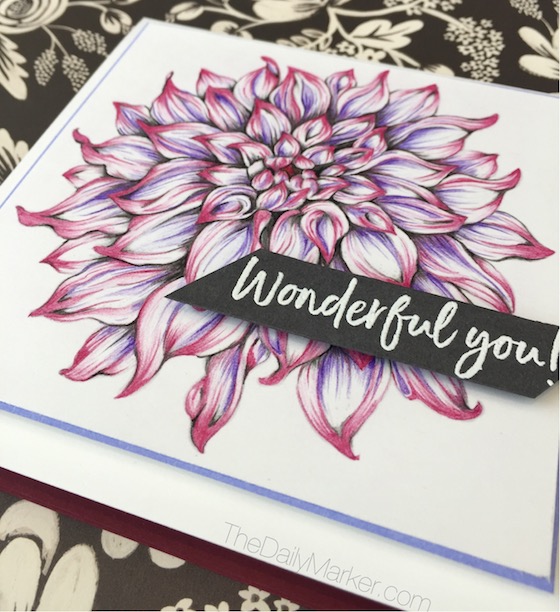 The sentiment was embossed with white embossing powder on some dark grey card stock. The embossing looks perfect right? Well in the video I have a good fix for imperfect embossing. The dark grey cardstock is so rich against the white embossing yet it's softer thank black cardstock.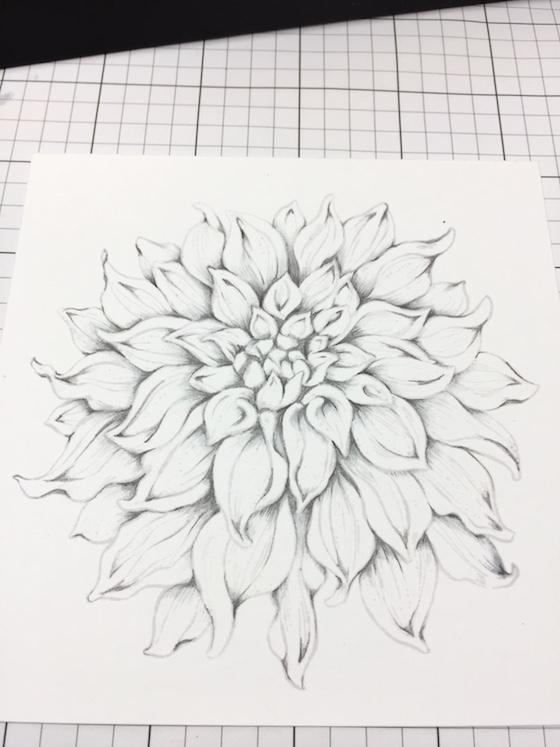 Using the grey pencil first in mostly the nooks & crannies was easy I promise. Be sure to keep your pencil tip nice and sharp for best results and don't press to hard. … just sayin 🙂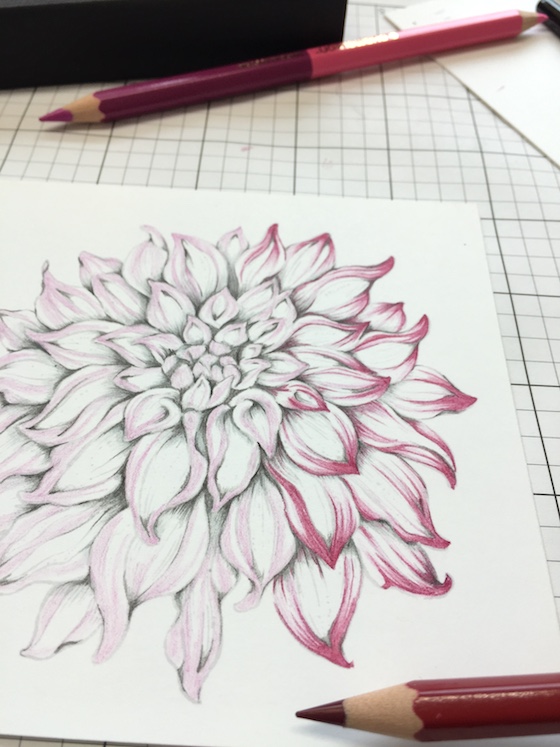 For the second layer I added a soft layer of pink with a very light hand. When I was satisfied with that I used a dark pink for my third layer and continuously sharpened my tip. (the tip in the photo is after I finished the petals so it's actually not as sharp as I like)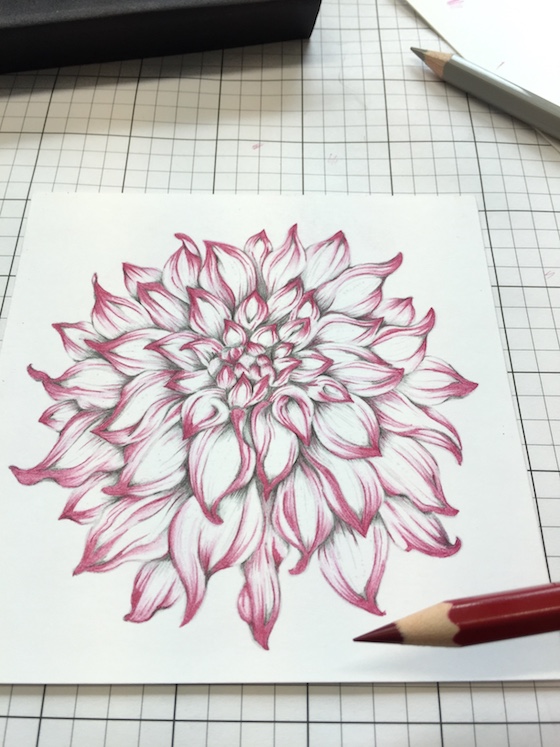 I wished I walked away when I was finished here. I wanted to add one more color and once you add that color to one petal …. it's a commitment!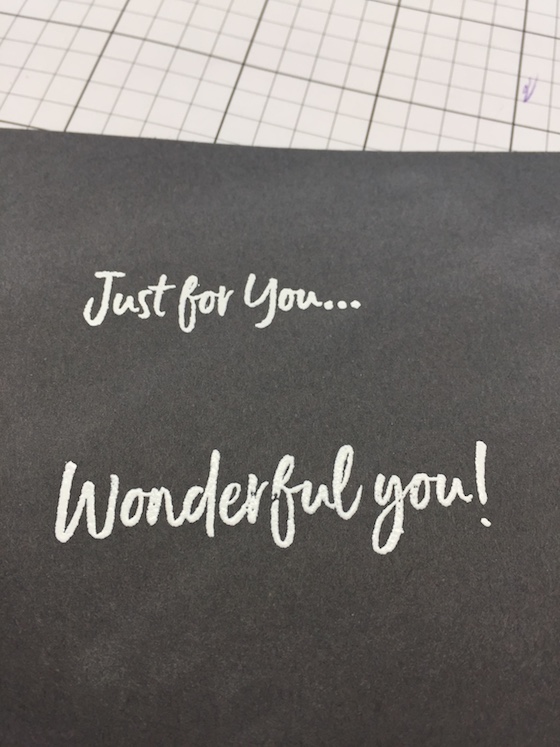 I discovered a new tip … when you don't get a perfect embossing what do you do?   Rather than make you watch my video lol I will tell you. Use a white gel pen to fill in the areas that are not embossed. Worked like a charm!
If you check out my post on The Power Poppy blog I give a little more detail then I do here. I am heading out tomorrow for my first stop on The Coloring Challenge Road Trip and so much to do but, I am super excited. Check out all the locations here and I will be updating and adding locations. (I just added Arizona! )
Have a great week and please know that I am always grateful for your visit! Hugs, Kathy
Supplies and links. Affiliate links are used at no cost to you.