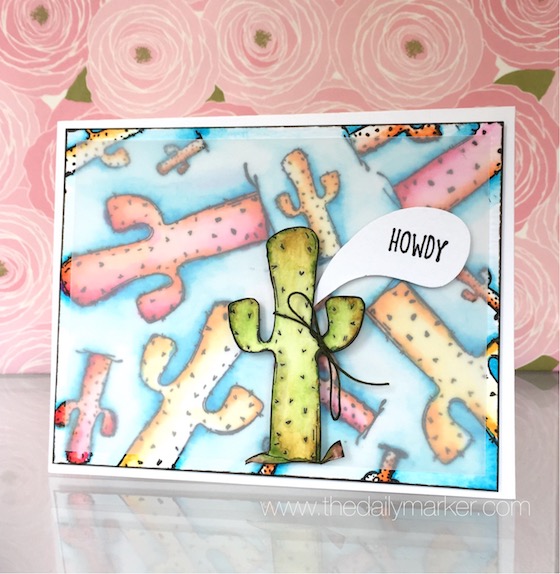 Hello Friends, How are you? Anything new with you?
I tucked my background with the vellum in a book to dry why I colored the cactus for the top of my card.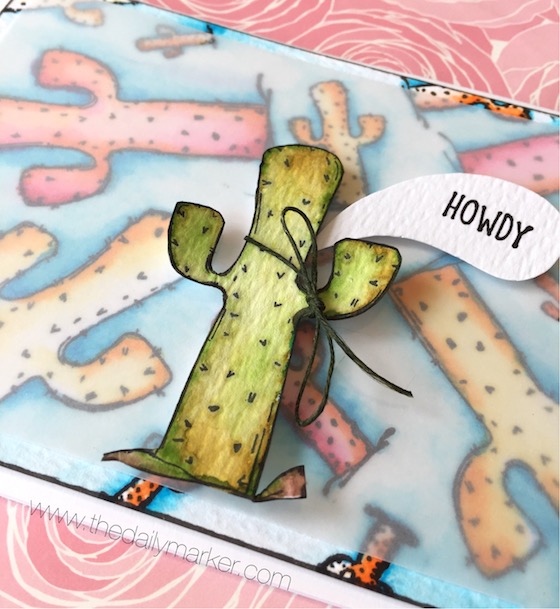 I hope this might take the fear out of creating a quick card. Thanks for your visit today and always … always. Hugs, Kathy
Card Supplies & Links: Affiliate links are used depending on the product.