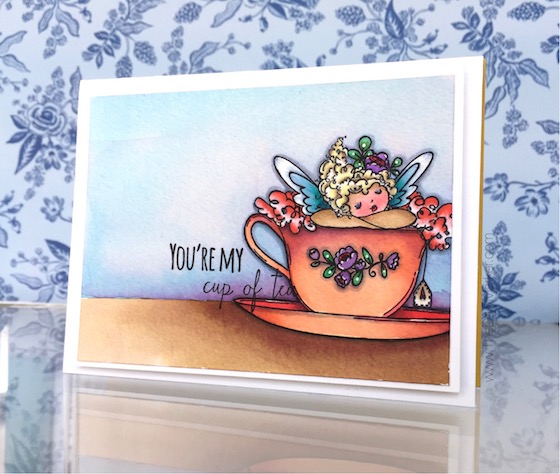 Hello Friends!! Thanks for your sweet comments in my last post. I have been working behind the scenes on something very very exciting… a new twist so to speak… something about the next 30 day coloring challenge. You all will be the first to know when everything is set.
On another note I am excited to be back on the Stamping Bell Blog today for my monthly post.
Tea cups, floral vintage dishes, crystal … all things I love to collect so when I saw this stamp called, "You're My Cup of Tea" from Stamping Bella I just had to have it. I set out to create a card set of four but, things went a little south lol … just a little.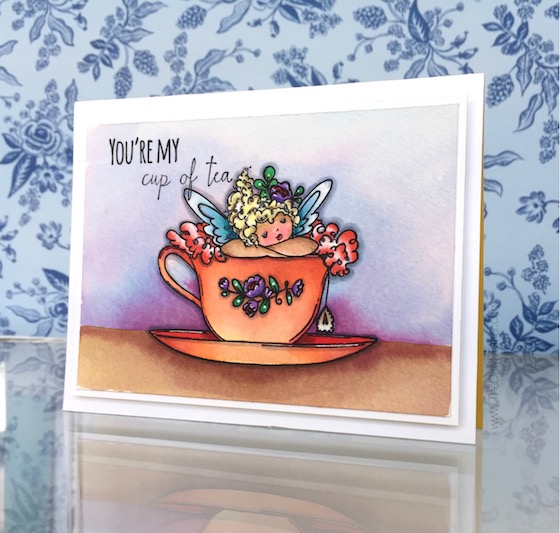 I stamped the image on Tim Holtz pre cut watercolor color paper and inked the stamp with black archival ink.
Notice two of the cards the tea cups are positioned differently. I was chatting and placed the paper in the wrong area in the misti but, fortunately it still worked. I was away at a retreat when I colored these sweet angels but, I managed to pull together a little video to show you how I painted the background with distress ink.
CLICK HERE TO WATCH THE VIDEO IN HD. Keep in mind it's a quick one that was done on the fly.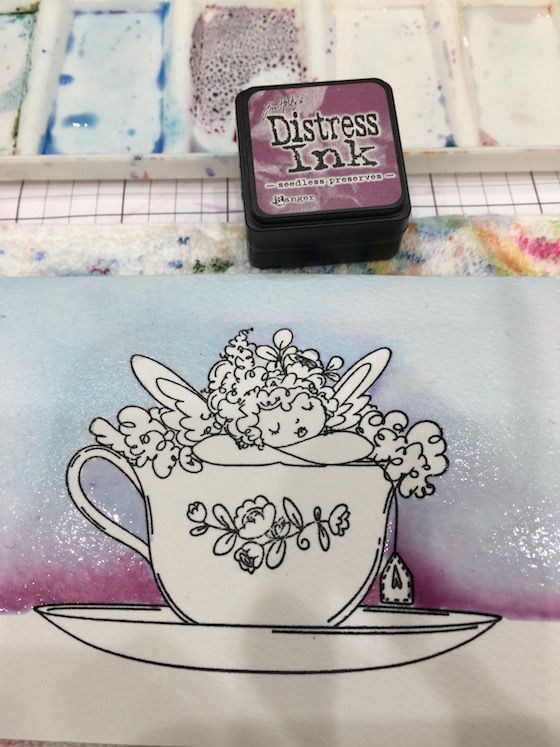 The distress inks I used for the background are spun sugar, shaded lilac, salty ocean & seedless preserves.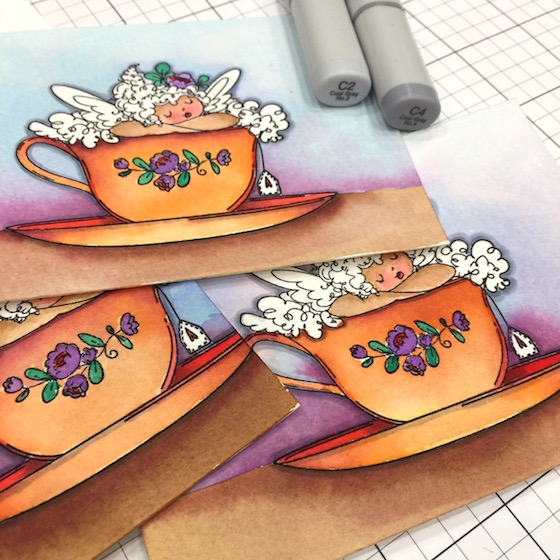 When everything was bone dry I added some shadows with my grey copic markers. Gasp I know and it might use a little extra ink but, it's a time saver for me and it works well if I don't go over the black line.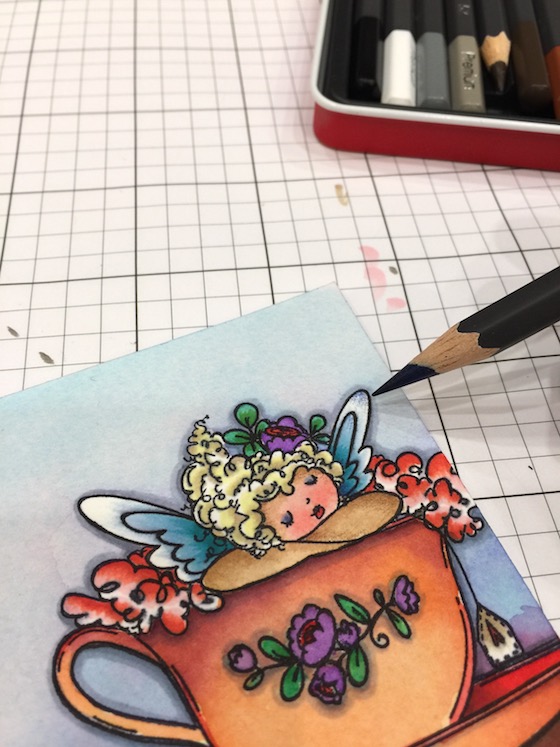 A little extra shading with a sharp tip colored pencil. Easy to control and just fun too. I used my trusty white gel pen to add dots and lines here and there.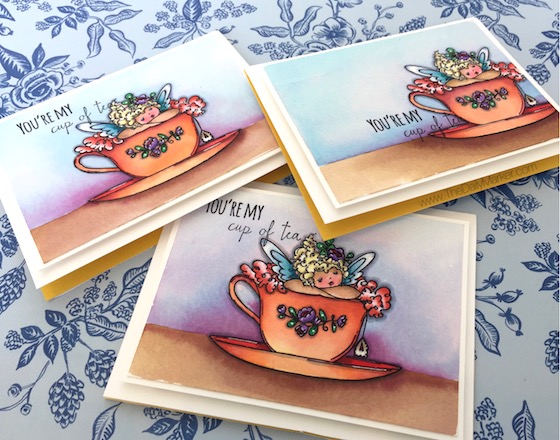 Adding foam tape to my watercolored card panels gave my card some depth and more interest. Thanks for stopping by and for the record I am missing you all. Have a wonderful weekend. Hugs, Kathy

CARD SUPPLIES AND links: Affiliate Links might be used depending on the product.