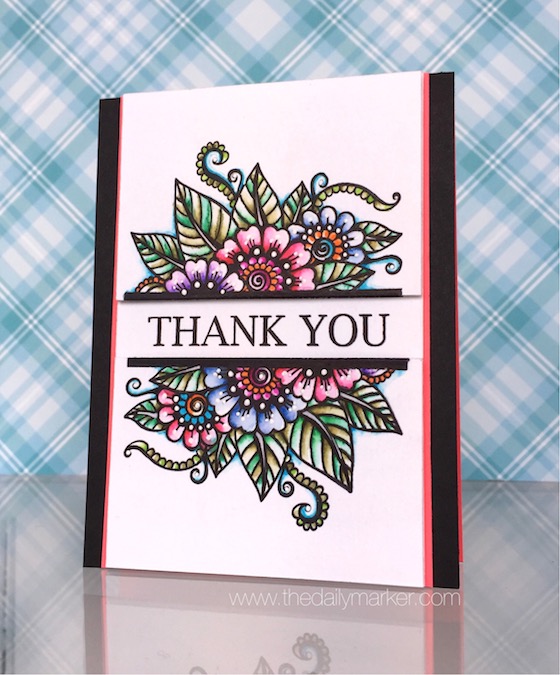 Hello Friends, How are you?! I am missing you all and hope you are good. Today I have a card and lots of winners to announce. Thanks for being patient.
I was at a crafty retreat this weekend and was able to meet Gina from Gina K Designs. She's a spit fire and so sweet, adorable and awesome.
When I saw this stamp set in Gina's  stash I had to color it immediately. (The stamp set is part of a kit). The individual stamp set won't be available for two months. Sorry about that. I wish the color translated well in photo of this "Lipstick" colored envelope. It's a very vibrant pink. LOVE!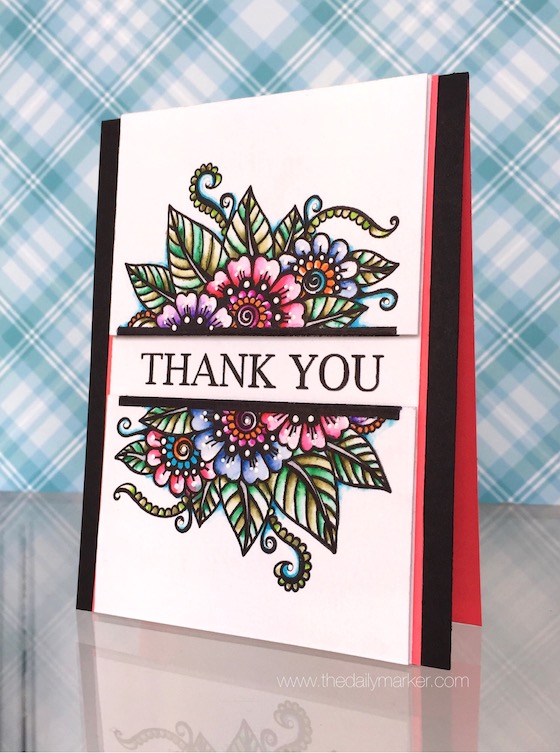 I stamped on the image on this watercolor paper and used this ink. . I love the bold colors of the Zig watercolor markers  because they are so vibrant and fun to use. Here is another card that was used with the Zigs. Lipstick cardstock was used for the inside of the card for a bold pop of color.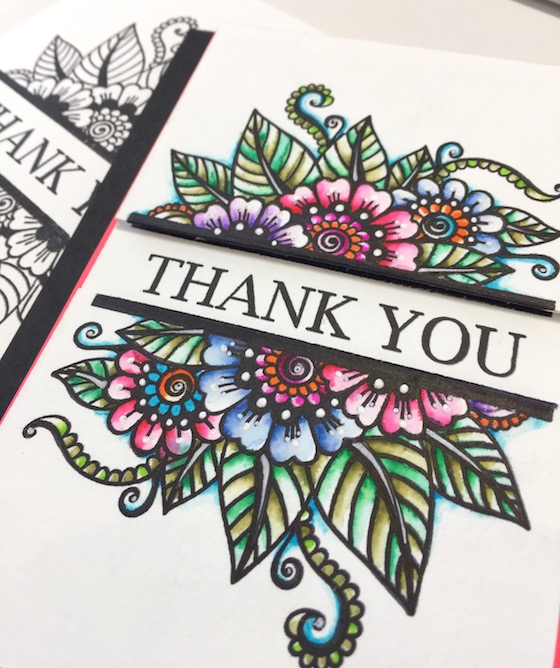 The flowers were popped with some foam tape. I had a blast adding lots of white dots with this.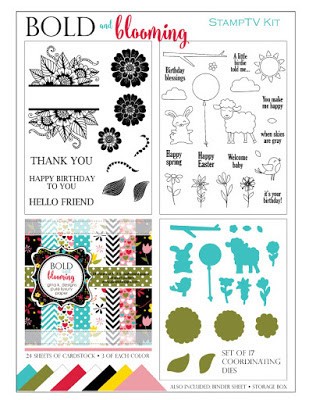 In case you are curious this is what the kit looks like.
Ok drum roll please. I have some winners to announce and a super big congrats to the winners. Thanks to you all for entering the giveaways. 
 DAY 2: Winner of 5 stamp sets, 2 die cuts, ink, sequins, matte medium all inside the beautiful illustrated bag and kangaroo pouch. Denise Bryant
 Day 7: Winner of a goodie bag including an Avery Elle stamp and matching die cut. SusanME
 IG DAY 7: Winners of sets @marvyuchida brush markers. @wavingmywand and @scrapwithlaurie
 Day 8 YouTube: Winner of a goodie bag including this stamp from Pink & Main and the matching die cut. Helen Gullett
 DAY 13: Winner of a goodie bag containing one of Jane's Doodles stamps. Cheryl Scrivens 
DAY 17: Winner of a goodie bag containing a Studio Katia stamp. Becky Green
 Day 22:  Winner of a $30 gift certificate to the Altenew store. Donna Rinckel (I announce this in my last post)
 DAY 26 IG: Winner of a goodie bag of stamps for you AND a friend. @michii00 and @momgram69
 Day 26 YouTube: Winner of a goodie bag chock full of stamps and some other goodies. Cindy Brooks
 DAY 27: Winners of box of six brand new 28 Lilac Lane sequin mixes. Jen Timko and Karen Page
DAY 28: Winner of a $25.00 gift certificate to the Krumspring Stamp Store. Anne Sturgeon
Day 28 IG: Winner of a goodie bag including a Gina K Designs stamp.@schmidthouse2
Day 29 IG: Winners of MISTI Creative Corners. @pattisstampingstudio and 1busyb
Day 29: Winners of goodie bag including two stamps from Newtons Nook and Your Next Stamp. Gail Plaskiewicz and Liz O.
YouTube: Winner of (colored pencils, Amy Tam journal and Day Dreams coloring book. Jenny Lee Yamasaki
YouTube: Winner of Craft a Life book written by Amy Tam, Prismacolor pack and journal by Amy Tam. Tracie Pond
Congrats to all the winners & a big shout out to: Hero Arts, Pink and Main, Studio Katia, MarvyUchida, Avery Elle,Newtons Nook, Your Next Stamp, 28 Lilac Lane, Krumspring, Janes, Gina K Designs, Altenew, Sweet Petunia (Misti corners) and Simon Says Stamp.
WINNERS PLEASE NOTE:  *Please email Patti Leon, my Giveaway Coordinator your mailing address. Patti's email is plintltd@verizon.net and in the subject line please put what day you won.
Have a great week and thanks for your visit :)!! Hugs, Kathy
P.S. A BIG THANKS TO PATTI FOR KEEPING ALL THESE GIVEAWAYS ORGANIZED FOR ME.
CARD SUPPLIES AND links: Affiliate Links might be used depending on the product.