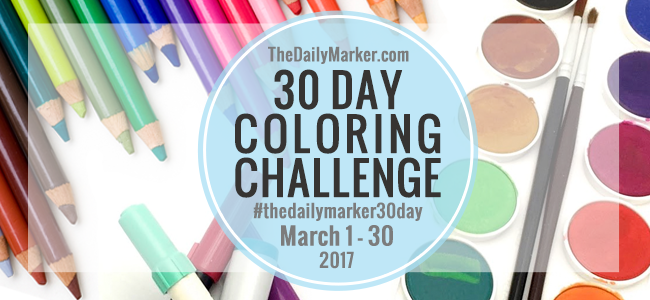 Hello Everyone! How was your humpday? My kissin' cousin's daughter is staying with us for a week and it's been great. Lots of time in the kitchen and away from the craft room. I am realizing what I need to get things done besides more time lol.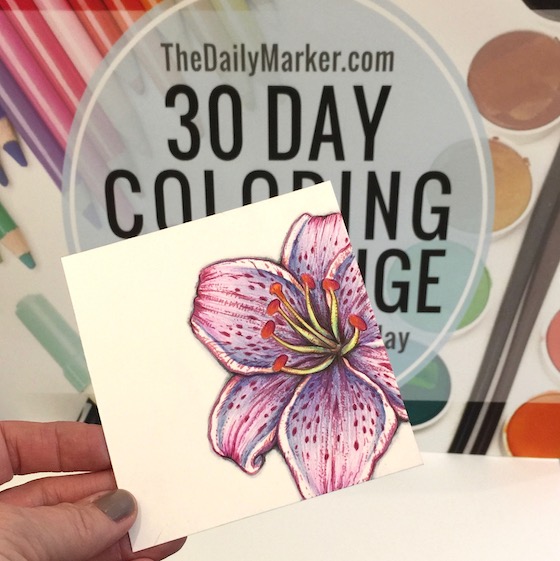 I colored this "Tiger Lily" from Power Poppy three ways in this video and fortunately I stamped part of the lily in pink ink  … so all I had to do was grab and start coloring tonight. It's a time saver to color part of a flower and I love that look on a card.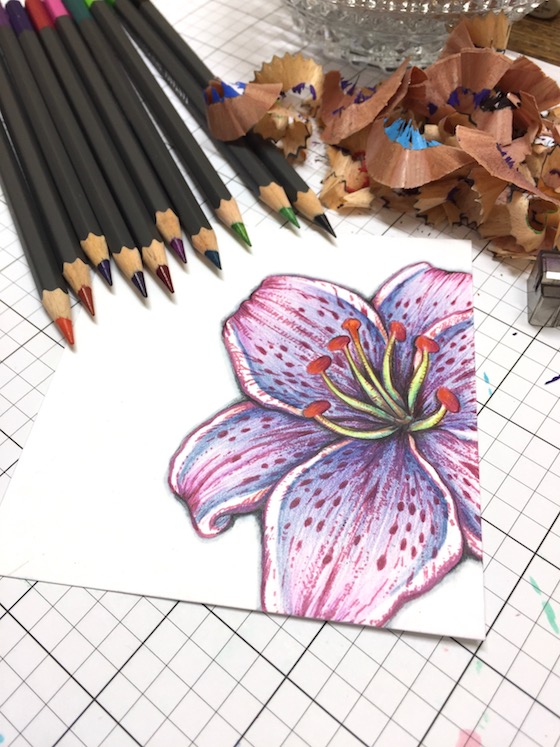 Building layers of color with pencils is easy if you have a light touch. (relax your hand and don't press to hard) I wish I had more time to complete my soon to be card and wishing you a good end to the week.
Have a great day and see you tomorrow. Hugs, Kathy