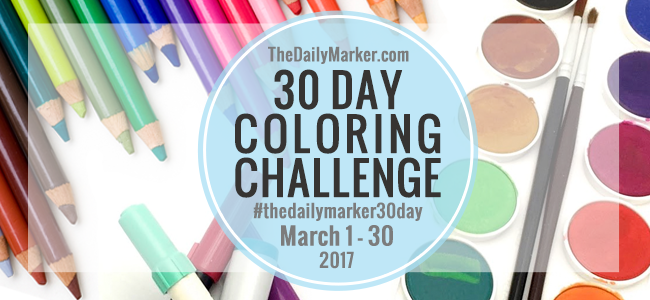 Hello Friends, It's Day 5 already… wow time flies 🙂 I am so proud of you all for finding some you time and LOVE what you all are sharing. So inspiring! Last night I was watching SNL with my sis and I fell asleep while coloring with the marker in my hand lol. I will share that photo below.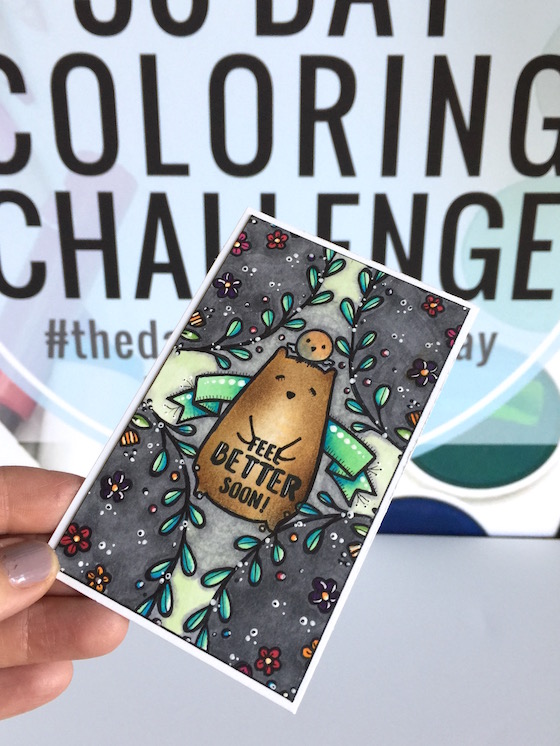 Waffle Flowers sweet lil stamp set called, "Bear and Bird" has some many stamping possibilities but, I was not in my studio so I had to go with a one layer coloring session.
My dauber gives me lots of control and the perfect brown in my book is this distress ink. I grabbed the wrong browns for the bear so this am I decided finish the bear off with distress and it's a great way to add shading easily. (I masking off the bear with some post it notes)
See the red arrow … that's where I feel asleep with the marker in my hand … not a bad spot. So I added one on the other side and decorated them with white dots. In my haste when cutting this one layer card front down I cut them off accidentally lol.
On another note my 2nd cousin is here for a week and I will be spending more time in the kitchen … she's here all the way from ND so we are super excited. Have a great weekend. Hugs, Kathy
P.S. If you have any questions about the coloring challenge you can refer to this post and see my  video here. If you want to get my posts in your mailbox you can sign up here.
The premise of "The Daily Marker 30 Day Coloring Challenge" is to color something everyday even if it's for five minutes. (However feel free to  jump in or out as time permits). Any coloring medium is welcomed. Click here for DAY 1. TO UPLOAD YOUR COLORING on my blog or here on Instagram or here on Facebook (it's a closed group). Please remember to use the hashtag #thedailymarker30day and for kids & young adults #thedailymarker30daykids