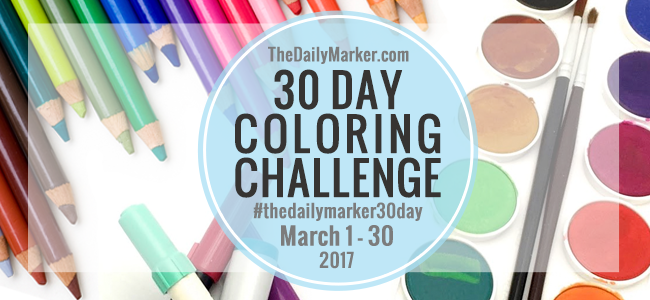 Hello Friends, I am back! OMG thanks for all of your sweet comments I swear I have the best blog readers EVER!!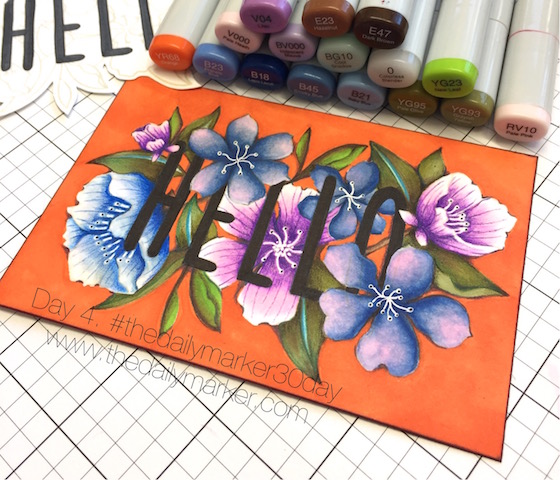 I was so determined to finish this piece I started yesterday from Mama Elephant called, "Botanic Hello" and I woke up early just to try and give this beautiful stamp justice.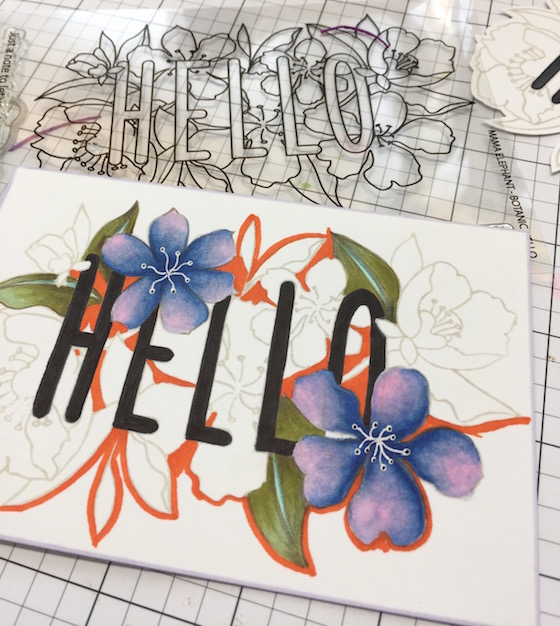 There is a big boo boo that started here but, I missed it and I hope you do too. It's important to refer the the packaging so you know what areas to fill in. Take your time especially filling in the middle.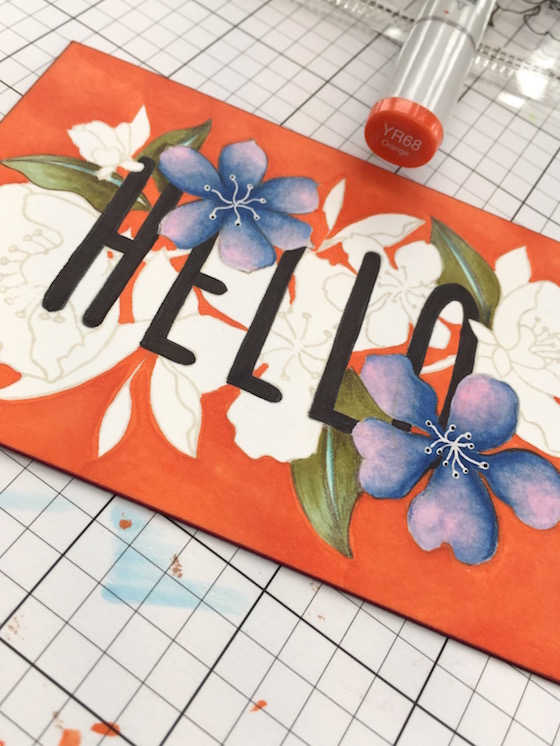 I admit I was a little nervous to color the background orange but, the coloring challenge is about trying new things so I went for it.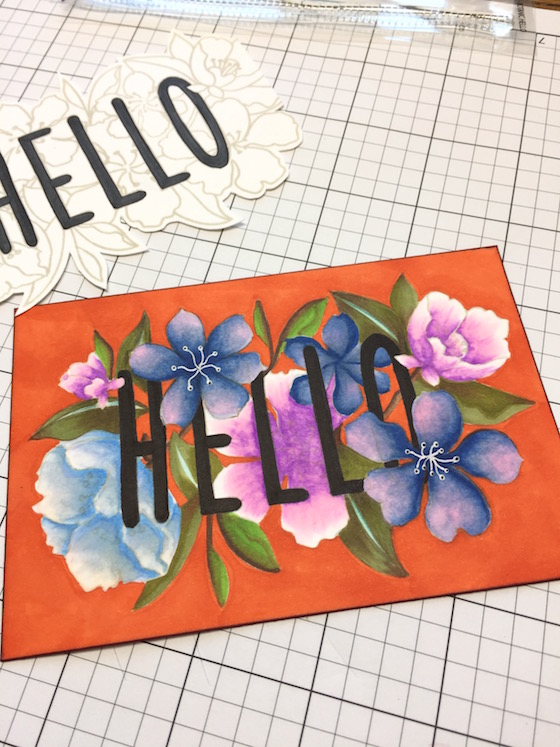 At this point its all about the markers and then I switch to pencils to define the petals and leaves ….. and add a little color to all those nooks and crannies I talk about in my videos.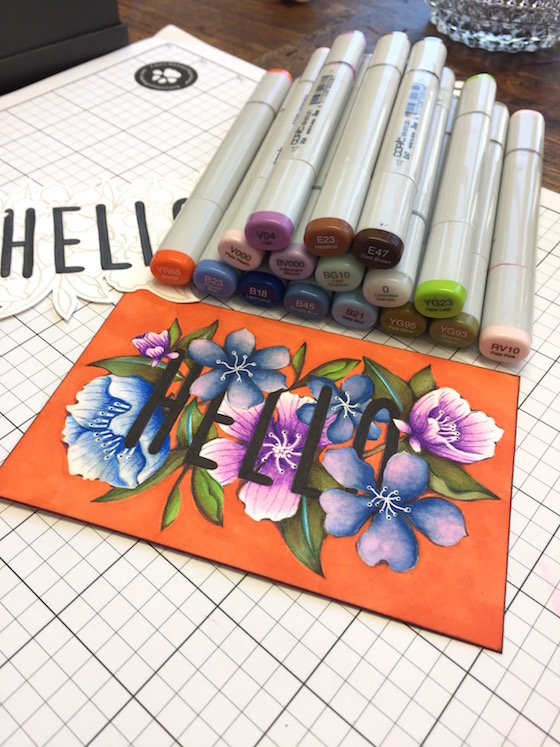 If you want the markers colors… here ya go.
Again I can't thank you all enough. Hugs and kisses, Kathy
P.S. If you have any questions about the coloring challenge you can refer to this post and see my  video here. If you want to get my posts in your mailbox you can sign up here.
The premise of "The Daily Marker 30 Day Coloring Challenge" is to color something everyday even if it's for five minutes. (However feel free to  jump in or out as time permits). Any coloring medium is welcomed. Click here for DAY 1. TO UPLOAD YOUR COLORING on my blog or here on Instagram or here on Facebook (it's a closed group). Please remember to use the hashtag #thedailymarker30day and for kids & young adults #thedailymarker30daykids